Bangalore Metropolitan Transport Corporation's (BMTC) bus conductors and passengers have no idea about the app that they can use to show their bus passes.
Bengaluru: BMTC bus riders and conductors are not using the newly-launched BMTC app for digital bus passes. Many riders and conductors were still unaware about how to use the app and the conductors have not received the technology to scan the digital passes.
"While riding, no one has shown us the pass on this app yet," said a driver of the BMTC Vayu Vajra bus. Daily and weekly passes are still being issued by conductors, he said.
The BMTC on Wednesday launched an app on a pilot basis for the bus pass system in collaboration with Tummoc, a commute solutions platform. Passengers have to self-validate their passes using a quick response (QR) code ticketing system in the bus. The pilot will run for three months. However, passengers claim that there is no such code in the buses. "They (BMTC) don't even accept Google pay or any other online payment method," said Arun Prasad, an activist and a daily commuter.
Only 1,500 Electronic Ticketing Machines (ETM) have been given to BMTC buses, said Surya Sen, director of information technology at BMTC.
"But we wanted to start with digital intervention so this was the first step to start with as bus pass system is easy to implement," he said. He added that conductors have been trained to use these machines; it's now up to the passengers.
However, passengers were still found to be standing in queues to collect their monthly passes. Additionally, some of them are unaware about the app. "I did not know there was an app like this and I don't know how to use it," said Reeta, a college student who uses the bus daily with her student ID.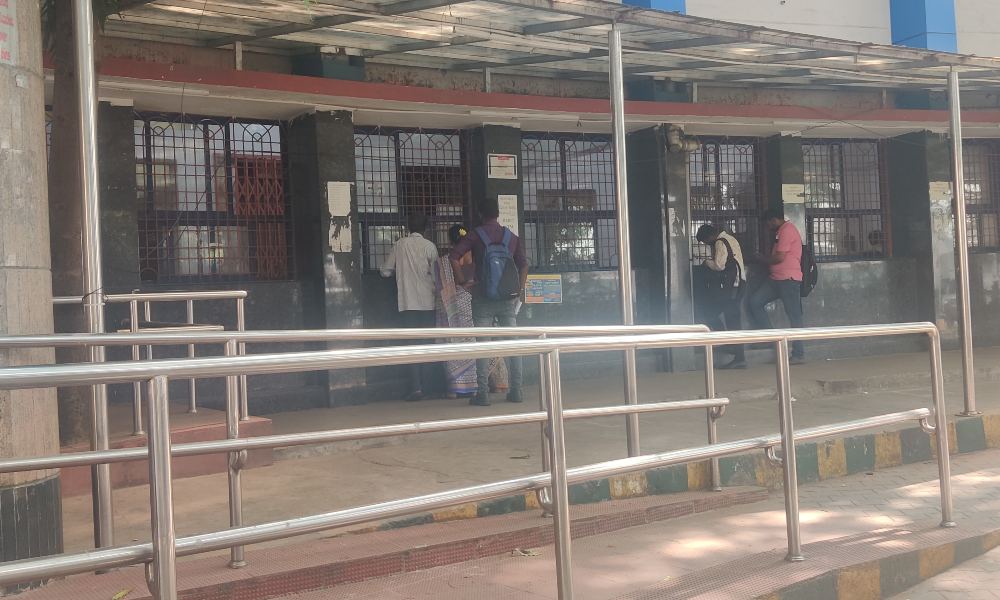 Not all passengers are technologically savvy, said Prasad. "Most of the passengers are normal people and will not know how to use such technology," he said.
Researchers have said that there is still a lot of confusion about the technicalities of the app. "What will happen if a passenger gets on the bus and cannot scan their pass," asked Sushma Mahabala from the Bangalore Political Action Committee. There should be a clear mention of the SOPs so that drivers, conductors and passengers know what to do in such situations.
Some passengers also took to Twitter to complain about some loopholes in the app. "Why is there no Volvo bus pass available in Tummoc app? When will it be launched?" asked a passenger on Twitter.
Additionally, the app still doesn't answer the larger questions about public transport, said Mahabala. "As a woman, the main issue is one doesn't know if the bus will come in this route or not," she said. Such kind of live tracking of buses is not available on the app, she added.
BMTC is planning to promote the use of the app through social media.