Despite a mandate under the Prevention, Prohibition and Redressal (POSH) Act, companies either fail to conduct regular workshops or address it lightly with no real impact.
Asha Bansal was an integrated service company employee some years ago. She overheard her male colleagues discussing a client proposal. They said, having a woman with them should make it easier to close the deal. She would pull her pants down and ask them to accept the deal saying "qubool karo," referring to the Bollywood movie 3 Idiots.
The incident left Asha shocked since no other colleague called out such inappropriate comments in the workplace. Having faced similar instances, Asha still wonders why companies are ignorant of gender sensitization workshops when colleagues continue passing insensitive remarks.
When employees try to contact HR departments to complain about sexist remarks received, they try to normalize the situation. Bansal said that when she approached the HR, she said that such things keep happening and it is fine.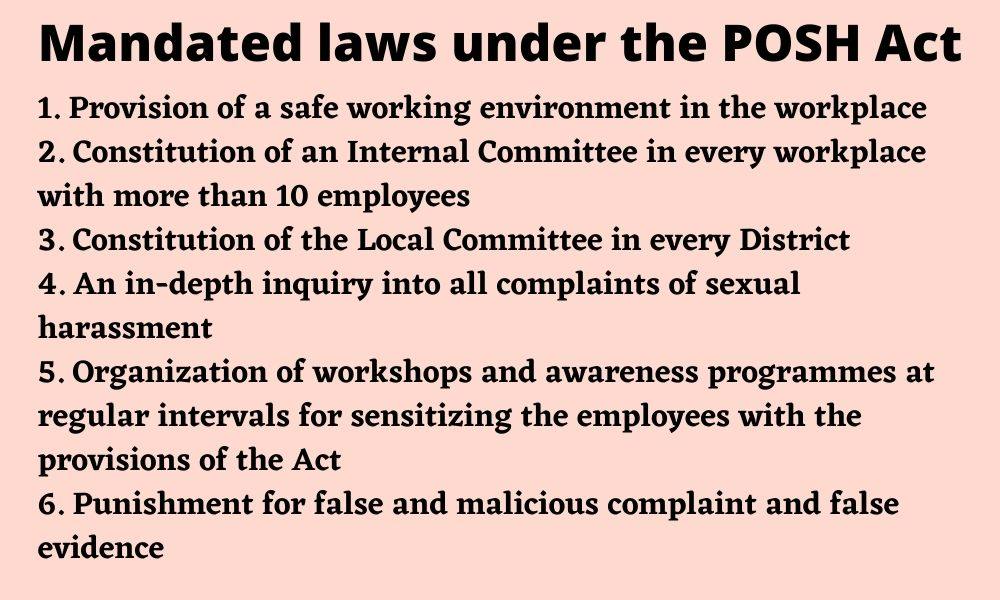 Under the Sexual Harassment of Women at Workplace (Prevention, Prohibition and Redressal) Act (POSH), 2013, the employer has to provide a safe working environment at the workplace through workshops and awareness programs. Further, they should organise orientation programmes for the members of the Internal Committee to provide necessary facilities for dealing with the complaint and conducting an inquiry, the Act states.
Apart from receiving sexist comments and remarks, women are subjected to exploitation through a reduction in pay. Bansal said another company she worked at had hired her at double the previous pay.
Later, when the employer got to know that she is a single parent, he had asked her out for coffee and passed remarks like she could get deals for the company because of her pretty face, Bansal said.
She was upfront about this treatment, but then her salary was reduced to half as she was put on a training period.
Later, when she applied for permanent residency in Australia, the embassy got in touch with her former employers for a background check. But her boss gave negative feedback just because she did not agree to his advances, Bansal said.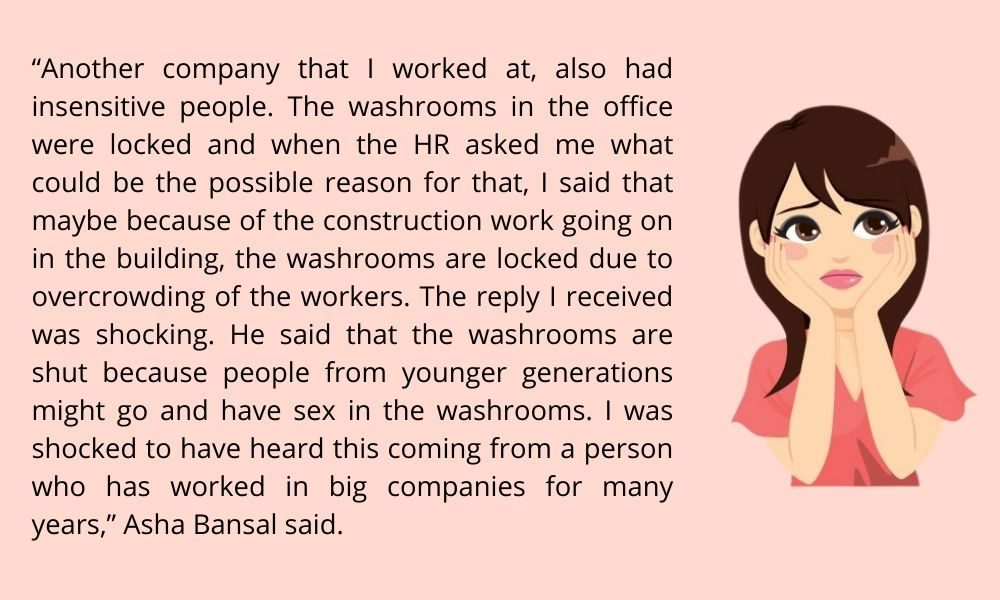 The Women and Child Development (WCD) department has recommended certain institutions and organizations for imparting training workshops/programmess under the POSH act. Moreover, there is a recommended training module to follow.
However, women employees believe that such training happens for formal purposes and nothing really comes out of it.
Most colleagues are not that serious about such training, said Ankita Kumar, a software developer. Her company conducts POSH training annually. Although it is a mandatory training for everyone, when she entered the training hall, she heard her male colleagues laughing and giggling about it. "They thought that this was something stupid. But for me, it was a really sensitive topic and I am sure no women would laugh at such initiatives," Kumar added.
The Ministry of Corporate Affairs receives the annual reports from the companies wherein they are supposed to disclose details about their compliance with the POSH act.
However, data regarding compliance with the act has been problematic, according to a report. A total number of 516 complaints have been received through the online management system titled Sexual Harassment electronic-Box (She-Box), developed by the Ministry of Women and Child Development, as of 2019.
LGBTQIA+ inclusivity
While the POSH act talks about the prevention of sexual harassment at workplaces, it does not focus on the issues faced by the LGBTQIA+ community. In Kumar's view, LGBTQIA+ inclusion is still far from the game.
However, during her interviews for international companies she felt the issue of gender was appropriately addressed. During the interviews, they always ask for one's pronouns and then address the candidate accordingly, she said. "But here in India, people judge the gender based on our names," she added.
Moreover, some companies do not have policies or workshops in place to address gender equality at work.
Aryaman (name changed), public relations manager at a company said that there is no deliberate policy in his company that conducts workshops or training programmes stated under the POSH act.
But he said a policy should exist that prevents over-involvement of women employees because they are sometimes assigned more work than normal.
Insensitive behaviour arises from patriarchal mindsets and men occupying higher positions in companies, Nithila Kanagasabai, a media studies/culture professor, at Tata Institute of Social Sciences (TISS) said. "For them conducting these workshops is just a checkbox task to show on papers that it is done. Nothing really comes out of it because prevention of harassment at workplaces can only come through a cultural change," added Kanagasabai.
If women or gender-fluid employees are in higher positions, these workshops will be dealt with seriously from the management's side, she added.
Moreover, activists suggest that there should be a provision for counselling and therapy for the employees. Nyamat Bindra, a gender rights activist said that people look at it as a Corporate Social Responsibility (CSR) formality and do not take it seriously. However, it is required that such training and workshops take place regularly with ongoing conversations about them. The POSH act does not address the LGBTQIA+. For people to deal with bad experiences at the workplace around harassment, eve-teasing or bullying, the HRs should be sensitive enough to get them in touch with counsellors, Bindra added.
To bring that cultural change, such training could be made reward worthy and interactive through activities. Participation can help make people realize the importance of such talks, Bindra concluded.