Many cases go unreported as the Internal Complaints Committee (ICC) continues to exist only on paper in a lot of firms and lacks functionality experts said.
Workplace sexual harassment cases have risen despite the shutdown of office spaces for 20 months now. Officials say it shifted to digital mediums—video meetings, lewd texts, and phone calls at odd hours.
According to NCRB Report 2020, there was a 13 percent rise in sexual harassment cases from 2019, a total of 1,009 complaints were registered in 2020. Andhra Pradesh saw a 218 percent rise in workplace sexual harassment cases in 2020.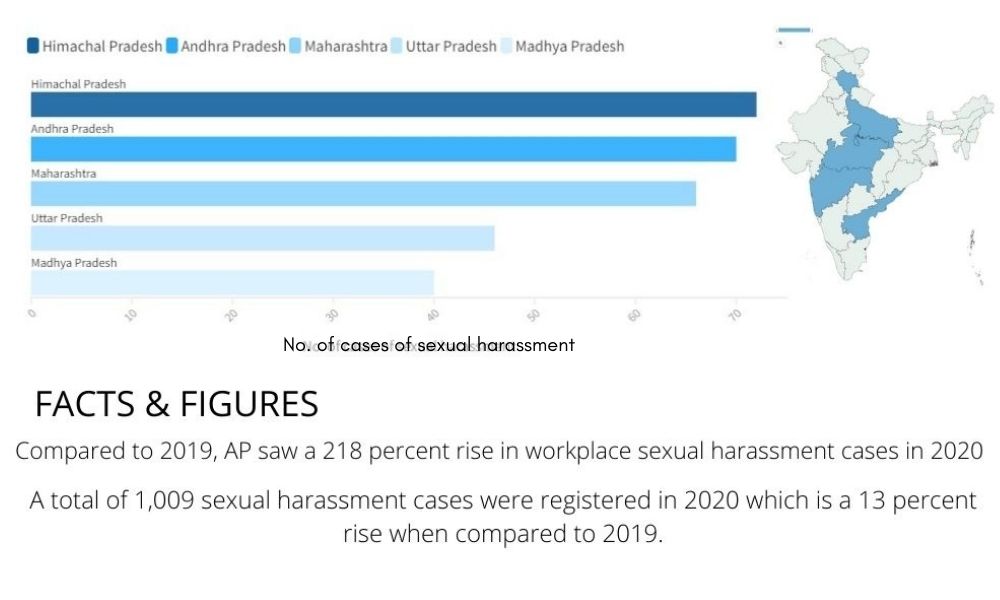 "Pre-covid, employees would be working in office spaces and would constantly be surrounded by people or under CCTV's surveillance hence they would be cautious," said Kamlesh, business manager at POSH at Work, empanelled by the Ministry of Women and Child Development. "We saw a definite rise in the number of complaints—unnecessary asking for video calls, showing body parts, asking for favors in return for giving promotions—fear of being watched was gone during work from home," he added.
Khushi (name changed), an ex-HR employee at a food service firm said, "Major complaints witnessed by them were filed by women because of inappropriate language or double meaning conversations by male colleagues which would put them in uncomfortable situations."
The Sexual Harassment of Women at Workplace (Prevention, Prohibition and Redressal Act and Rules, 2013 9" "Law") mandates every employer to "provide a safe working environment at the workplace which shall include safety from the persons coming into contact at the workplace".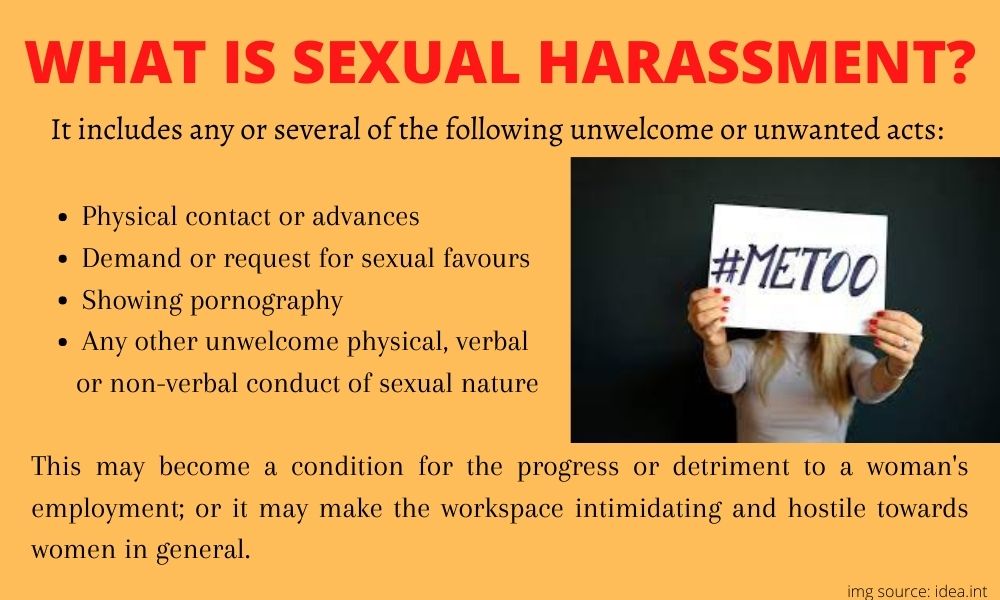 Excellence Enabler's report on Corporate Governance stated that Indian companies reported more harassment cases as compared to the previous year. Data compiled by annual reports of Nifty 50 by Corporate Governance shows that 678 cases were reported under workplace harassment
Under the provisions of Prevention of Sexual Harassment Policy (POSH), all organizations (public or private) having 10 or more employees (whether permanent, temporary, ad-hoc, consultants, interns, or contract workers irrespective of gender) are mandated under law to comply with certain requirements and form an Internal Committee (IC).
Anita, an expert external member for ICs, associated with Nirathanka non-governmental organization (NGO), said, groundwork is laid down for all ICCs, however, there is a lack of implementation in many of them. "The committee is only active when any complaints are registered. Recently, she witnessed nine cases. Most cases would involve sending nuisance text messages, calls during odd hours, or sharing inappropriate content on social media," she added.
According to a report, the Indian National Bar Association surveyed 6,047 women in various cities. The results showed that 67 percent of respondents replied NO when asked if ICC dealt fairly with complaints.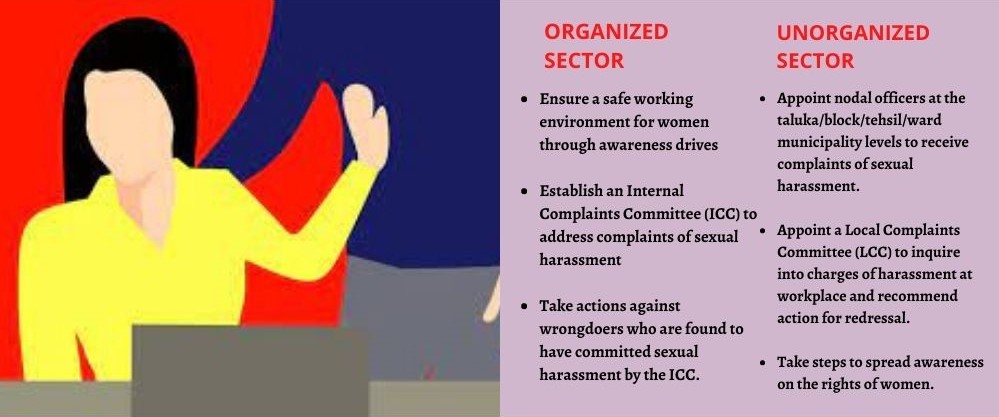 Kriti (name changed), an employee at a travel company shared an incident where a complaint was raised by a female employee against the vice-president (VP) for harassing her. However, no actions were taken against him and the girl was accused of being over-friendly and wrongly accusing the VP.
An employee at a cyber-security firm said, "Often there is a bias towards protecting a company's reputation." He questioned the functionality of ICCs if they would protect employees or the reputation of the company.
"We do have more cases now; however, 90 percent cases still don't get registered. People tend to not report them due to their jobs or the company's reputation being at stake. The laws under POSH are extremely stringent on paper, there is often misinterpretation in what must be considered sexual harassment," said a director at a multi-national consultancy firm. While working for long hours and getting calls from the opposite gender need not always imply sexual harassment, ICCs also lack a fairer and unbiased approach in dealing with cases, he added.
"In the pandemic, the physical touch was not there but the verbal abuse was very prevalent," Kamlesh added. Advocate Prajjwal Sharma shared that the legal community witnessed a case in May 2021 where a senior partner at a law firm was sending inappropriate messages to the interns.
He added that most ICCs are only functional when any complaints are registered, a sense of belief and safety should be ensured by the company towards employees—it lacks that currently, he added.
As per POSH Law, an employer is responsible for creating awareness about the policy, mechanism, consequences of sexual harassment, and details of ICC members in frequently seen/visited places.
Understanding virtual sexual harassment and laws in India
In India, the Sexual Harassment of Women at Workplace (Prevention, Prohibition and Redressal) Act, 2013 ("POSH Act") is the primary legislation that seeks to ensure the protection of women against sexual harassment at the workplace.
The POSH Act defines sexual harassment as any unwelcome act or behavior (whether directly or by implication), namely, physical contact and advances, or demand or request for sexual favors, or making sexually colored remarks, or showing pornography. Hence, acts like indulging in sexual insinuations and abusive and intimidating behavior would need to be perceived within the ambit of sexual harassment.
.