No fire extinguishers, water sprinklers and smoke detectors make the Majestic underpass a dangerous place to traverse.
Commuters are at risk due to missing fire safety equipment in the Majestic underpass by the Kempegowda Bus Station (KBS). Electric cables lie close to the leaking roof with no smoke exhausters. Safety assessments are not done regularly, either.
There are no fire extinguishers, water sprinklers and smoke detectors in the Majestic underpass, said, N.S. Revanna, the executive engineer of Bruhat Bengaluru MahanagaraPalike (BBMP), Gandhinagar. "We have carbondioxide cylinders in place that kick-off when a fire breaks out. We are planning to install the fire extinguishers and other equipment soon," he said.
Prahlad, another executive engineer of BBMP, said,"We have air vents in the underpass but no fire extinguishers and smoke detectors." He added that there are no periodic safety assessments for the underpass.
The KBS, also known as Majestic, is the busiest station in Bengaluru that serves about 70,000 daily passengers, according to a report. The hawker market inside the underpass sells flammable products like cigarette lighters right under the leaking roofs and hanging electric cables. Adit Kumar, a daily commuter of the underpass and a digital marketer, said, "The condition of the underpass is deplorable and scary at the same time. The electric cables lying around the leaking roofs are waiting for a tragedy to occur. I hope the authorities take immediate action to mend the situation."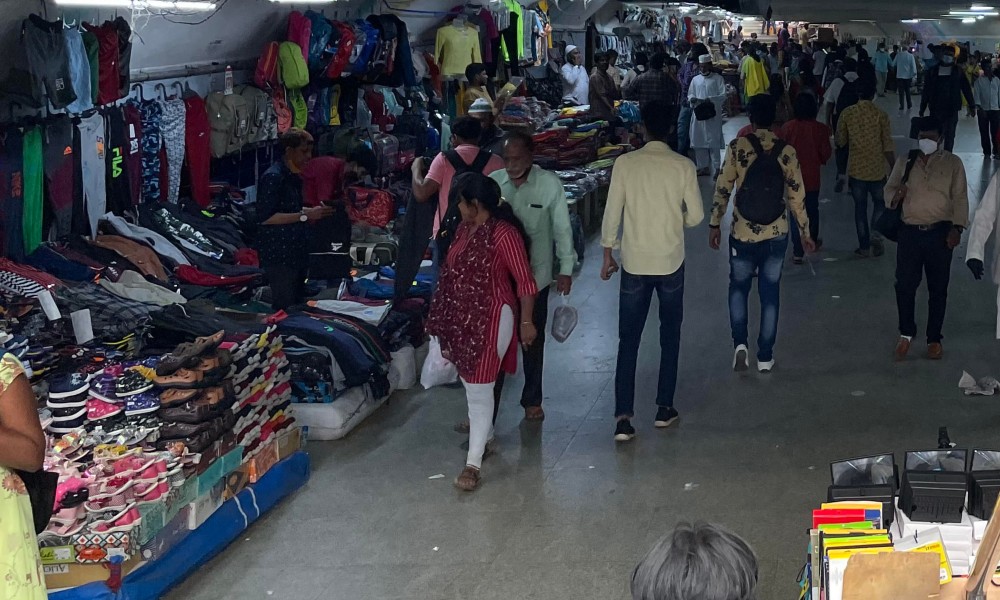 Ganesh, district fire officer, High Grounds Fire Station, said they receive about 200 to 300 calls annually from the Majestic, Chickpete and Upparpete areas. "Fire accidents keep occurring because of heavy commercial activities in these areas. Our department also gets a lot of calls during the rainy season because the underpasses get flooded with water," he added.
Karnataka follows the National Building Code, 2016 which states that it is compulsory for underpasses and basements to have fire extinguishers, water sprinklers, smoke detectors, smoke exhausters and air vents in place. It also states that all electric wiring must be fully covered and for old constructions, the wiring must be concealed inside conduits.
Padma, a hawker inside the underpass, said that she has been doing business inside the Majestic underpass for ten years and each time it rains, they have to cover the leaking roofs with plastic sheets."It also gets flooded but thankfully the water doesn't reach the level of the electric cables," she added.
Rahul Sokhal, a civil engineer, said the Indian Standard Code for the underpasses and basements makes it mandatory to have fire and life safety standards in place. "Absence of fire safety equipment in the commercial underpasses points towards violation of the prime guidelines set by the government and must be worked upon in order to ensure a safe commute to thousands who use the underpass," he added.