Many design firms in Bengaluru have benefited from the pandemic.
Seven out of ten companies have hired 70 percent more User Interface/User Experience (UI/UX) designers since 2019. The pandemic has created more jobs in the UI/UX industry. A 2019 report states that among the major hires of UI/UX designers in India about 38 percent are from Bengaluru. Another report says that by 2021, Bengaluru will produce 56 percent UI/UX jobs in India.
Due to the increasing potential of an online market platform, the UI/UX industry has seen growth since the pandemic. Dimple Jain, Co-Founder and Chief Operating Officer (COO) at NetBramha Studio said, "The pandemic has impacted us in a positive sense. Our company has adapted to the new culture of working remotely and allowed us to hire more UI/UX designers."
Sidhant Goyal, co-founder of Designerrs Lab Academy Bengaluru, said that UI/UX design is not related to coding, but is more about problem solving and design process, which also involves design-thinking. "User experience is becoming the focus now because we already have the technology to use, and hence UI/UX is needed by every other company," he added.
Although, UI/UX design is booming in Bengaluru, most design colleges in the city do not have it as a part of their curriculum. Varuna Iyer, professor at Strate School Of Design in Yelahanka Bengaluru said that their college does not have any specific courses on UI/UX design. "Students usually opt for independent institutes to learn UI/UX. Design colleges are not able to deal with the technicalities of this course," she added.
Naresh Vishwanath, Senior UI Designer at Sonata Software, said that there are more opportunities for UI/UX designers because every project/product is made to appear easy and simple for the users. There are many user experience tests done before the launch of any product which needs good UI/UX professionals. This has been happening for the past two years.
Naveen Andrew, UI/UX designer from DIATOZ Solutions Private Limited said, "MNCs are targeting Bengaluru as their spot for research and development and mostly want their headquarters here. It's a no-brainer that Bengaluru has become the silicon valley of India, so UI/UX design field is becoming more famous." Salary packages in Bengaluru are typically higher than in other cities, but this is entirely dependent on the company at which employees work. Startups provide low salaries, but other than that, overall pay checks are good, he added.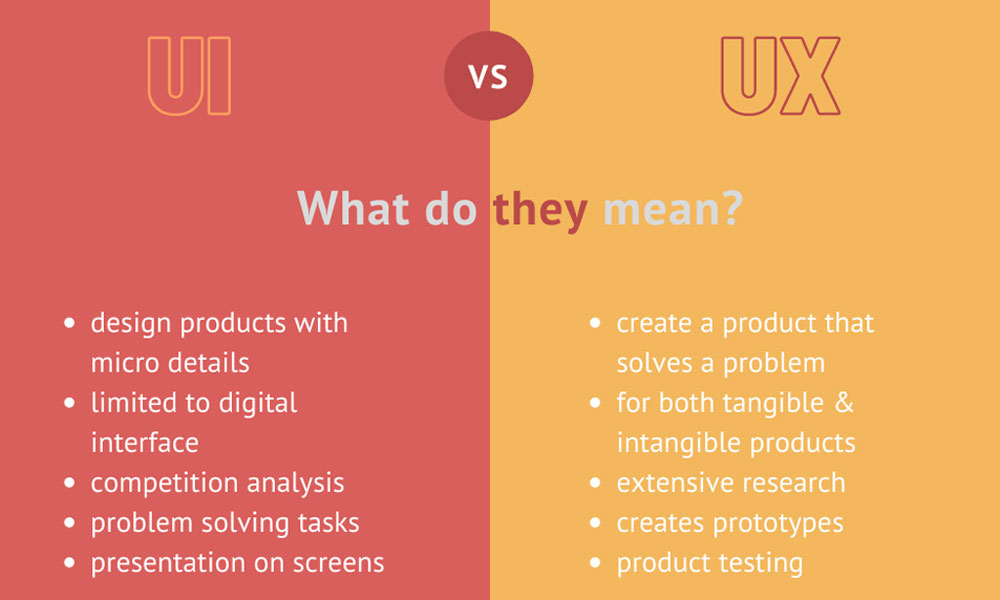 The city not only offers maximum UI/UX jobs but also gives better salaries to employees in this field. As per the latest report, the average salary of a UI/UX designer in Bengaluru is Rs. 7,03,769 per year excluding additional cash compensation.
On the other hand, Sushmita Swain, a freelance UI designer for Genea Commercial Real Estate, said that the pay in Bengaluru is not that great for freelancers because most companies don't understand the UX part of design. Big companies don't charge freelancers according to the work they do, she added.
Not only Bengaluru, other cities like Gurgaon, Hyderabad, and Pune have high demand for UI/UX designers in India. Arashdeep Singh Bal, Senior UI designer for Agoda Company Private Limited Bangkok said, "UI/UX Design is not an option anymore especially if you are competing in a market. There is a big return on investment which is the main cause of this design boom in India. A lot of projects are coming around it and people are getting aware about this and the trend of UI/UX will just go upwards from here."
Omar, former Researcher and Digital Marketer at Nike Bengaluru said that there is a significant growth in this field of technology which is made towards improving user experience. He said, "You do not need any programming for this which is the best part. UI/UX designing is a better way of using expressive art and media to attract clients. It can be rightly said that user experience is the most growing field in India right now."