Bangalore takes a big hit; medical tourism agencies are amongst the worst hit.
Medical Tourism, once a blooming industry, is in a bit of a dry spell. Medical tourism agencies were hit hard due to travel restrictions imposed amid the pandemic and still are not able to bounce back.
J.P. Yaduvanshi, founder of Doctorvalley, a medical tourism agency, said "before the pandemic, we were seeing 10 to 15 patients on a monthly basis; now that number is down to one to two patients as they find it tough to get a visa."
Salman, assistant manager at Buraq Medical Tourism agreed. "Before the pandemic we used to get 25 to 30 patients in a month and now we find only one to two patients visiting us in the same period," he said.
Mohammed Zakir, founder of Al-hind Hospitality who used to receive 10 to 15 patients a month said, "We were the worst-hit industry as we operate only with international patients. Due to restrictions on international travel our industry is affected very hard. March 2020 was our last business month since then we are just waiting for the situation to normalise."
To get the treatment people usually make plans ahead of time but the government keeps changing the travel guidelines. Due to this, many potential customers had to cancel their plans right at the end moment, added Yaduvanshi.
Salman said they were hit so hard during the pandemic that they had to let almost 27 people from their staff go. Some went back to their villages while some turned to petty jobs like selling vegetables on the street.
The Ministry of Tourism in its 2020-21 report defines medical tourism as the rapidly growing practice of travelling across international borders to obtain health care. Treatments sought could range from elective procedures to complex specialised surgeries.
The Indian government lifted the ban on e-Medical Visa and e-Medical Attendant Visa on March 30, 2021 while the e-Tourist Visa still remains suspended. This medical visa permits triple entry into the county with a chance of extension of up to six months, depending on merit of the case, by the Foreigners Regional Registration Officer (FRRO). Even after the ban was lifted there wasn't a heavy inflow of people seeking medical services.
Zakir said that patients preferred to come on tourist visa rather than medical visa. People are waiting to come but authorities are not issuing visas as of now. He estimated that less than five percent of people apply for a medical visa, most of them are the ones that need to be admitted for surgeries.
However, if patients come for alternative medicines they prefer a tourist visa, Zakir said, as they also go sightseeing after their treatments are completed. He explained, "two or three attendees come along with a patient only for sightseeing and for them they need tourist visa only. It is easy for them to apply tourist visa for everyone otherwise we have to send a medical invitation for the patient to apply for medical visa which gets a little complicated."
A CRISIL (formerly Credit Rating Information Services of India Limited) report found that the operating profits of private hospitals would decline by 35 to 40 per cent during the fiscal year 2021. Amongst the causes of decline is the complete standstill of the medical tourism industry due to travel restrictions, as part of the lockdowns. Medical tourism accounts for 10 to 12 per cent of the total revenue especially for large hospital chains.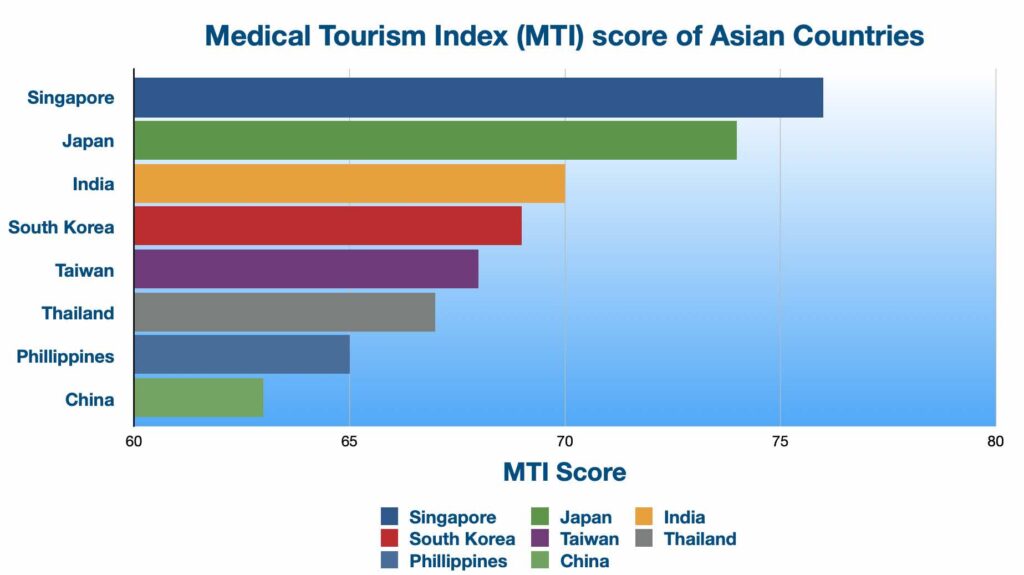 Dr. Anil Bankar PhD in Medical Tourism and Vice President, Business Intelligence at Global Destination Health, United Arab Emirates said that, "The high impact on medical tourism due to the travel restrictions is temporary. Due to the pandemic 80 to 90 percent of medical treatments and procedures were postponed not cancelled. Essentially these are mostly elective procedures that could be rescheduled for later time when it is normal."
J. P. Yaduvanshi who sees patients mainly coming from Bangladesh and Iran said that, "Hospitals in Bangladesh lack the current technology and the doctors lack the adequate skill. India offers better technology and service at half the price."
Saudi Arabia, Bahrain, Oman, Qatar, Kuwait and Dubai are the countries from where we see an inflow of patients added Salman. He said people come here looking for superior services with economically better options. Some people come simply to save their time, he said, adding that patients would rather spend some money and get treated quickly in India than wait months in their home countries for public health services.
FICCI in its report had placed India at fifth position out of 41 major medical tourism destinations. The report had predicted that the India's Medical Value Travel (MTV) would touch $9 billion by 2020. The report published in 2015 did not forecast the pandemic where the whole industry went into a slump.
Data from the Ministry of Tourism shows that, in 2019 the number of international patients travelling to India was seven lakh with an estimated market size of $5 billion while the numbers for 2020 shrunk to less than two lakh. The numbers for 2021 are not expected to be much due to restrictions on international travel worldwide.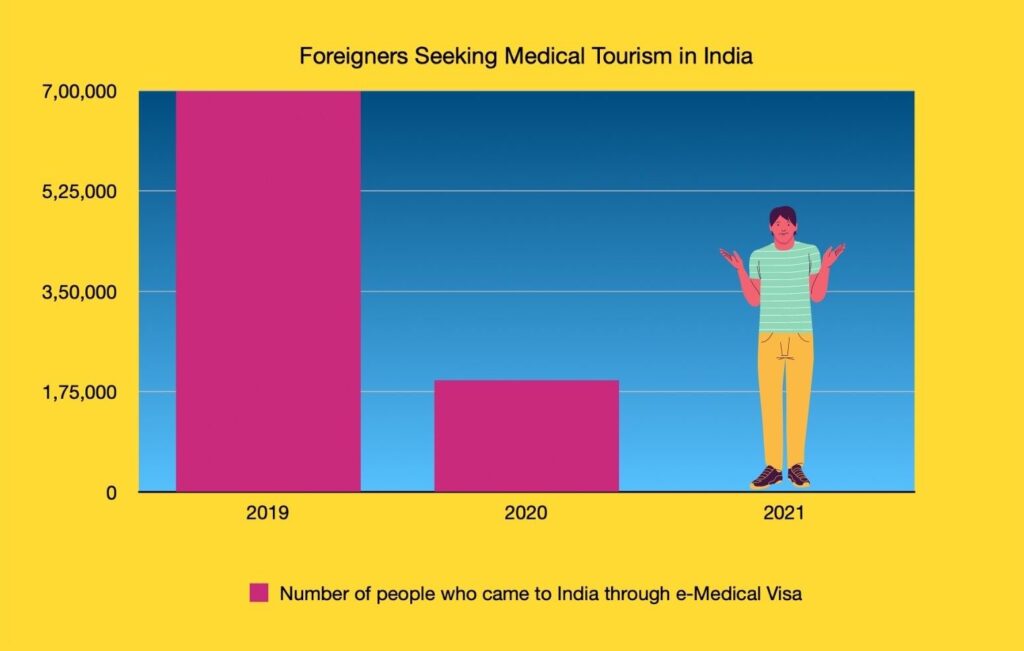 Dr. Anil said, "According to World Tourism Organisation (UNTWO) and other business impact analysis, the industry will recover in 12 to 18 months. But the recovery depends on COVID compliance as well as safety concerns at the destination. There have been inquiries about medical tourism as people want to go abroad where they attend to their continuing treatment and wellness procedures."
India ranks amongst the top 10 counties out of 46 destinations in the medical tourism index 2020 by the Global Healthcare Resources & International Healthcare Resources Centre. Bangalore with three JCI (Joint Commission International) accredited hospitals have a greater concentration of MVT service providers in comparison to some other cities in the country. It is a major hotspot for people seeking services related to medical tourism in India. The slump in the industry would affect a large number of people involved.
"The government, local authorities and medical tourism stakeholders need to develop standard operating procedures (SOP's) for medical travel in India," said Dr. Anil.
Rohit Ranjan Rai, a public policy researcher said,"Medical tourism in India has been one of the sunshine industries and thus, we need to protect and help it." He added, "as far as I know government has not come out with any relief package specifically for this sector."
"During the 19-month span of the pandemic we saw zero income and ate out of savings. Now the savings are almost finished but the patients are nowhere to be seen," said Salman.