Rural athletes move to the city or drop sports completely due to lack of functional playgrounds and other facilities.
Athletes from rural parts of Karnataka move to cities for better sports facilities due to broken sports design in villages.
"There are zero indoor stadiums and zero hockey turfs in Bangalore Rural district," confirmed R. Geetha, assistant director, Department of Youth Empowerment and Sports, Devanahalli, Bangalore Rural. "We have outdoor stadiums in Devanahalli, Doddaballapur, Nelmangala and Hoskote. The department has proposed to develop the Devanahalli stadium under public private partnership (PPP) and we are awaiting results," she added.
The rural athletes feel that the government must support them as rural parts of Karnataka has many sporting talents. Their zest for sports makes them move to cities for better access to good sports systems. Vijay Kumar Shreeshail Vaghamode, a national-level hockey player, said, "I was born in Tikota, Karnataka and I was always a sports fanatic. Our village didn't have proper playgrounds for different sports and situation continues to be the same till date. I chose Sainik school because of better sports culture and moved to the city."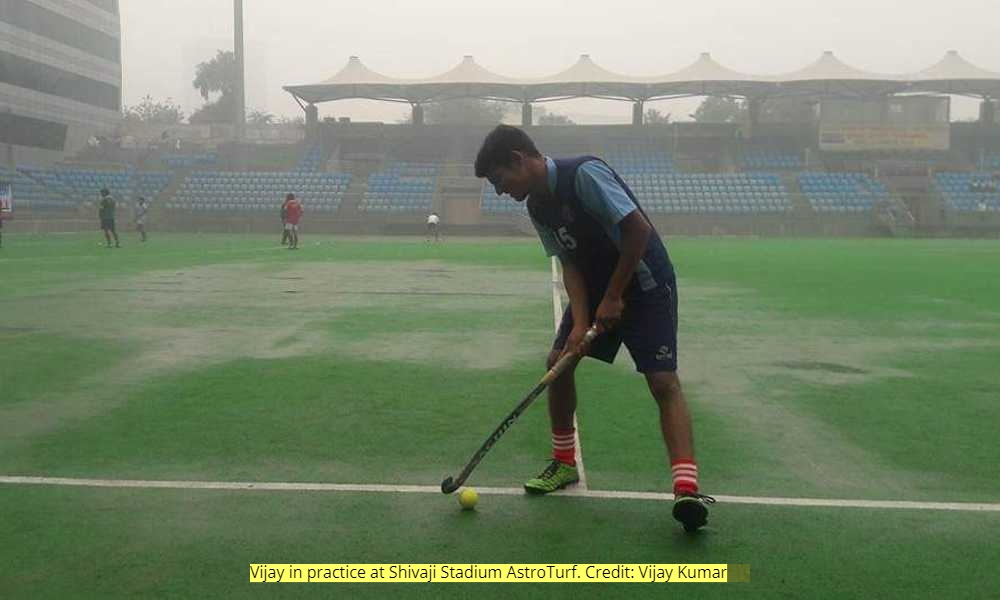 Many budding players in government schools in villages aspire to take up sports as their profession. These government schools have PT teachers but no properly trained coaches and have broken playgrounds. Vinod B, a kabaddi player of Government High School, Kumbalgodu, said, "I aspire to be a professional kabaddi player but there are no playgrounds, no academies around this area. I practice in my school and we go to play school tournaments once in a year. Apart from that there is no other place we can go to practice."
A pre-feasibility report of Infrastructure Development Department Karnataka states that indoor stadiums along with rural gymnasiums must be constructed at the grassroot level in the state. It also states that construction grants must be provided to the Zilla Panchayaths and it must look after the implementation of the schemes mentioned in the report.
Yogita Bali, former international hockey goalkeeper and ex-coach Indian hockey team, said, "Rural India has great talent and most of that hasn't come to the surface because of the sports infrastructure and other facilities that are not provided. The athletes from rural India, especially Jharkhand and Orissa, are more flexible because they exercise physical work more than the urban athletes apart from their sport."