Lack of focus has made it difficult for people to fulfil professional commitments.
Indore: Yash* has been unable to figure out what's wrong with him for the past two months. He finishes all the assigned work before the deadline, but every time his superiors review the work they find mistakes that could have been avoided.
"I am unable to concentrate. I am pushing myself to work somehow, but half-hearted work never yields the desired results," he said.
When someone started a conversation on Twitter expressing their inability to focus on work, many others, who faced problems similar to Yash's, responded. The thread was filled with comments saying "same".
Shreya, a Twitter user, wrote, "Been struggling to be focused and productive at work. Failing miserably." She explained that many reasons are responsible for pushing people into a slump. "I am worried about my parents. We listen to bad news every day – friends and extended family members have succumbed to COVID. The anxiety which the situation creates doesn't let you focus on anything." She is trying to stay away from bad news by indulging in reading.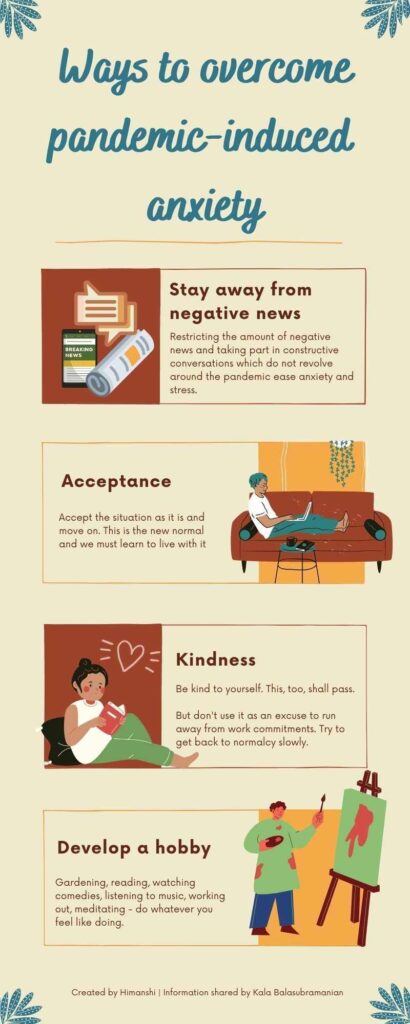 The situation is more complicated for people who are recovering from COVID19. Dhairya Gupta, founder of Earth Ride, said that professional plans have gone haywire because of the pandemic. "A lot of it stems from the helplessness you feel. Everybody is going through something and there is no way that you can do anything much about it."
Gupta said that finding a new hobby is also a challenge because it seems to be the wrong time. "When everybody was busy making dalgona coffee, I was busy working. I have been wanting to start making videos for YouTube, but I can't seem to concentrate on it either." He is an avid biker and used to go on rides and participate in races, but the lockdown brought that to a halt, too.
Many companies are taking steps to help employees tackle the pandemic. These steps include arranging counselling and assistance sessions for employees, organising recreational activities, etc. Ashish Kumar Singh, Chief Human Resource Officer at Meesho, informed, "In cognisance of the mental and physical toll the current health crisis has taken on our employees, we are giving everyone the option of taking Wednesdays off during the month of May. And for those who are working, Wednesdays have been declared as a "No meeting day!". They have also tied up with various medical practitioners to ensure access to facilities for all employees.
Kala Balasubramanian, a counselling psychologist, explained that earlier there was a lot of shock, fear and anxiety. Then slowly, things started opening, and it came as a sign of better times. "This time, fatigue has set in. Some people have come to a point of acceptance, but others who haven't are facing a lack of interest in things," she added.
She suggested some ways to deal with such a situation. "People should try to restrict the amount of news they consume. They can try to define boundaries and indulge in fewer conversations regarding COVID," she said.
She added that one should accept the situation and be kind to themselves. "Try indulging in a hobby – gardening, watching a comedy movie, reading, yoga – anything you like. It will help you bounce back into normalcy."