Researchers have used 'memristors' components that can simultaneously store data and perform computing while using only 9 percent of the physical footprint.
Researchers from the Centre for Nano Science and Engineering (CeNSE) at the Indian Institute of Science (IISc) have developed an energy-efficient computing platform that promises to build faster and more energy efficient next-generation electronic devices.
India has set a target to achieve net zero by 2070, the government is pushing for sustainable and efficient alternative platforms to reduce its carbon footprint.
Santi Prasad Rath, a postdoctoral student at the CeNSE department said, "The new platform offers 47 times higher energy efficiency and 93 times faster operating speed."
With the central government pushing for 'Digital India' the data center sector in India is growing rapidly. These data centers consume enormous energy which contributes to carbon footprint and power shortages worldwide. As reported ,the Indian Information Technology ministry plans to offer an incentive of Rs 15,000 crores under a national policy framework. Rath added, "The main objective of our research was to reduce the energy. Data centers consume a lot of energy and by 2030-40; we will not be able to produce enough energy to run our computers or data centers."
An IISc release said, instead of using complementary metal-oxide semiconductors (CMOS) which are used nowadays as building blocks of most electronics, the research team used different components called memristors. Using these unique metal-organic complexes, the researchers were able to cut down the number of components needed in a circuit. At the same time, it increased the speed and efficiency of the programme.
Sreetosh Goswami, Assistant Professor at CeNSE who led the studies published in Advance Materials said, "We have now discovered a molecular circuit element that can capture complex logic functions within itself, facilitating in-memory computations in a smaller number of time steps and using fewer elements than usual,"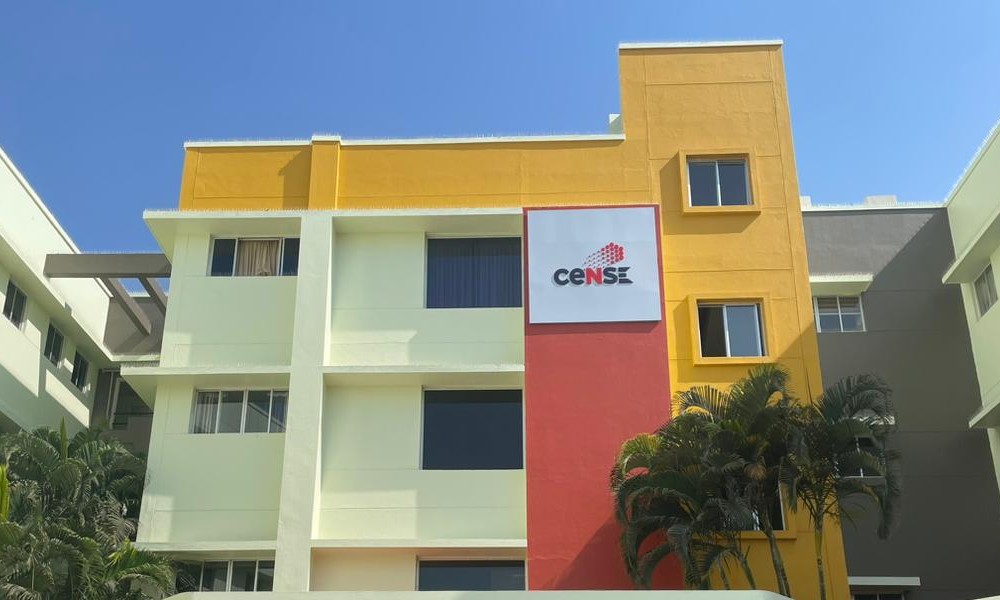 In the existing computing systems that are based on CMOS, the data get stored separately at different physical locations. But the new components can do both—store data and perform computation. The back-and-forth process between the platform and data, a lot of energy get wasted and it also makes the circuits less effective. "We are resolving this problem by performing both computation and storage at the same physical location," Goswami added.
The semiconductor chip crisis was there even before COVID-19. Because of the pandemic, as people started to work remotely the demand for electronic devices increased and manufacturers struggled to create enough chips to meet the demand. India has tried setting up semiconductor chip units in the past but never succeeded. The Indian Budget for Industries (2022-23) shows that Indian companies like TATA have shown interest in establishing semiconductor fabrication plants in India.
Rath said, "We have used iron to make our device, it is easily available and we no longer need to rely on semiconductors to make electronic devices."
Deopal, a Software Developer said, "Semiconductor chip crisis has been there for a long time and also it has its own limit. Once this IISc-developed computing platform will be available in the market it will be beneficial for everyone. But I believe everything has its own pros and cons, we just have to wait for some time."
Previously developed circuits using memristors suffered from speed limitation and had a greater chance of errors because they carry out operations sequentially. The new design platform reduced the number of operational steps and which increased the speed and reduced the error researchers said.
"We are (now) able to make arrays of devices that are more robust, consistent and stable even compared to commercial technologies like flash memories," added Goswami.
"These (complexes) are like electron sponges that can take and give away electrons for billions of cycles without degradation," said Sreebrata Goswami, Principal Scientist at CeNSE and designer of the metal-organic complexes used for the platform.
By making small chemical modifications the researchers might be able to adapt the same circuit for multiple functions. The research team is currently working on connecting the platform to a sensor and studying how efficiently the platform processes the data it collects. Rath said, "We are working on it but there is no update as of now."
Navakanta Bhat, Professor at CeNSE and an expert in CMOS technologies said, "The fact that an emerging molecular platform is outperforming a mature technology is quite significant. This is high-stakes research that can help shape the future of our national mission in semiconductor electronics."
Data centres contribute 2 percent of global greenhouse gas emission.
Sandeep Anirudhan, an Environmentalist said, "Data centers cause huge environmental threat and no one holds these big companies accountable for it. Instead of switching to sustainable resources companies are busy greenwashing."
Rath added, "If people have the option to choose between CMOS and our device, I think they will choose ours. Because it is more eco-friendly and our device is higher than the existing technology."