Studies suggest that PPE kits make it difficult for health care professionals to work efficiently.
Bengaluru: Personal Protection Equipment (PPE) kits prove to be a thorn in the flesh for frontline workers who work in long shifts treating COVID-19 patients. Blurred vision, inability to access the washrooms, menstrual problems and not being able to drink water while wearing PPE's are some of the limitations.
Dr. Pranav, who is assigned to treat COVID patients in a government hospital, reaches at least half an hour before his duty starts. His shift lasts six to eight hours on an average per day. He said, "Wearing PPE kits is time-consuming and you can't just take it off if you are thirsty or if you want to go to the washroom." He added, "If you take your PPE kit off once, you can't wear it again. You will have to wear a new one."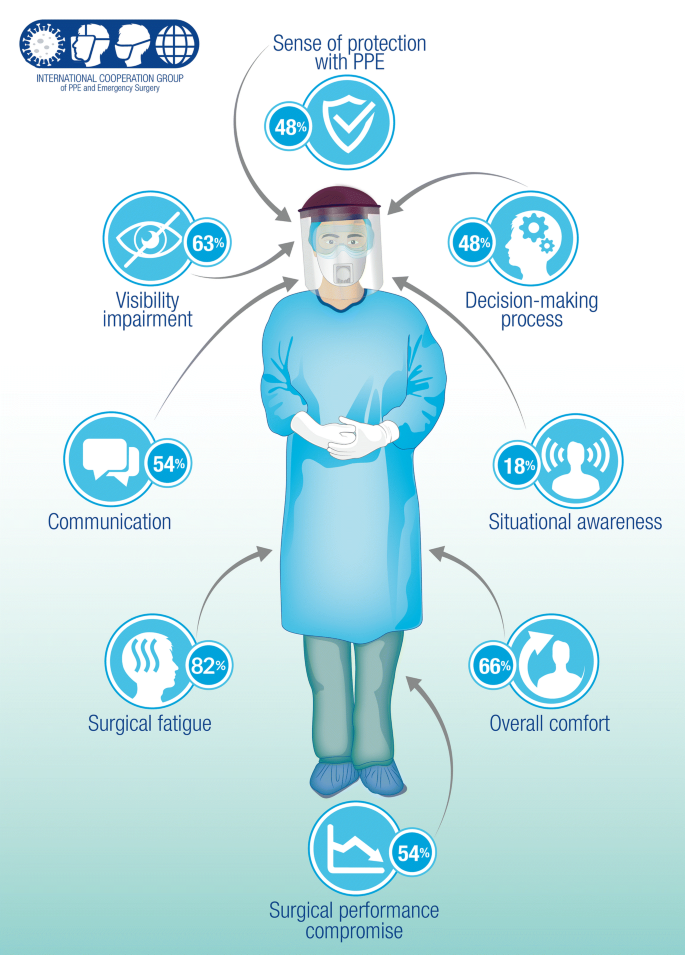 Adhering to the post-pandemic protocols, all doctors and medical professionals are required to wear PPE to keep themselves and their patients safe from the COVID-19 virus. A standard-issue includes a full body suit, gloves, masks, and goggles/ screens inside the suit.
Various studies have shown that PPE kits make it worse for healthcare professionals to work efficiently. A recent study published by the Indian Society of Critical Care Medicine (ISCCM) in 2020, showed that out of the 137 responses, the most common adverse health effects expressed by medical professionals were headache (73.4 percent), extreme sweating (59.6 percent), and difficulty in breathing (36.7 percent); 91.7 percent complained about the fogging of the goggles.
According to another report, of the 134 doctors who were a part of the study, more than half of the respondents (54 percent) felt that their surgical performance was hampered with PPE. Decreased overall comfort was cited by 66 percent, and 82 percent experienced increased surgical fatigue.
Double-whammy for Nurses/ Lady Doctors
Dr. Aastha, a junior resident at a hospital, works for at least 14-15 hours examining COVID patients, wearing spectacles. Her problem is two-fold. While being on duty, she finds it difficult to adjust her specs and the problem of fogging remains throughout her shift.
On days of menstruation, she suffers the most. She said, "It is something I don't have in my control. Even though I want to go to the washroom, I can't," She can't drink water, and finds the kit very suffocating.
A blog highlighted how female healthcare workers reported that their goggles slip, face shields push against breasts, and the one-size-fits-all designed template ignores features such as facial geometry and breasts.
Dr. Shaibya Saldhana, a gynaecologist said, "The most difficult problem in a PPE kit is not being able to drink water. And considering the summer, this can really affect one's health." She said that cleaning the bowel before the shift and using tampons could help them work for six to eight hours.
Dentists don't have it easy either
"Since you're constantly wearing masks, your screens and glasses start fogging, making visibility very poor while examining and treating patients' mouths," said Dr. Shravya Shetty, a dentist at Saveetha Dental College and Hospital.

She added that COVID-19 is also a respiratory illness, which is why dentists across the country have been asked to not practice. Medical colleges and hospitals, however, cannot shut down their departments since most patients arrive in emergency situations and they have to take up the patients.
"I had to get a root canal, which usually is completed over multiple sittings and takes about an hour and a half in total, according to my doctor," said Anuragh Anand, a patient. "With my doctor having to change his glove and mask every fifteen minutes, my first sitting alone took an hour," he added.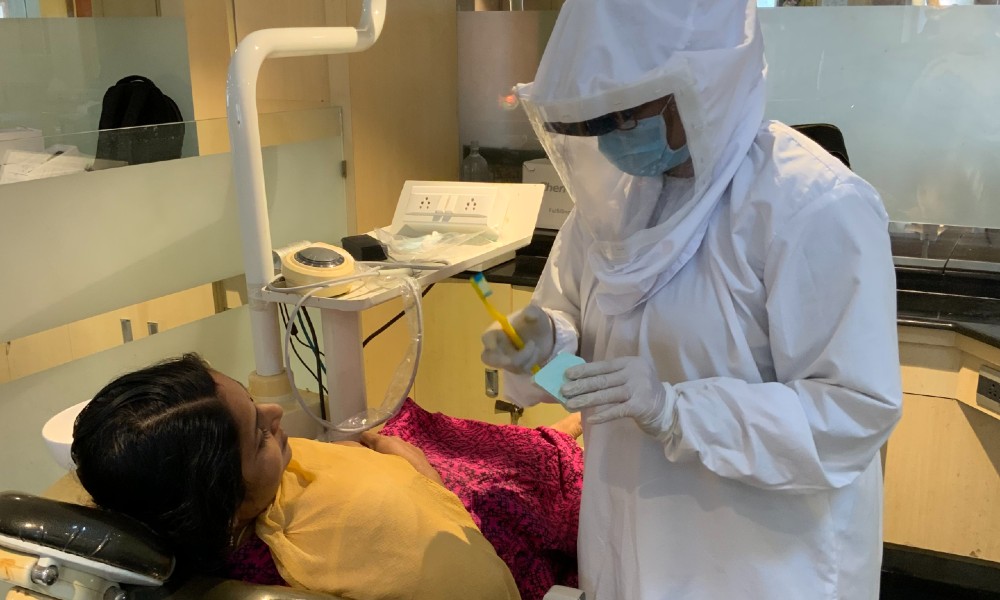 Dr. Anjali Sankar, a dentist, said that owing to sanitisation restrictions, they have to deglove and open their PPEs to wipe down/drain the sweat before re-gloving and wearing their PPE while dealing with a patient. "This leads to examinations, diagnosis and treatment procedures like extractions, fillings, extractions, root canals, etc. taking much longer, which in turn also creates a backlog of a lot of patients," Sankar said.
Dr. Jaydeep Gore, a general surgeon, said, "While the challenges faced for doctors like surgeons and dentists performing invasive procedures are great, there is no other protection from the virus for health workers at present."

He added that doctors will simply have to step up to the responsibility and make sure these challenges don't come in the way of providing effective treatment to their patients.
With inputs from Rittik Biswas, Harsh Kurup, and Himanshi Akhand