More citizens are coming forward to register their grievances with the Bangalore Water Supply and Sewage Board (BWSSB).
Bengaluru: Citizens of Bangalore are complaining of incorrect meter readings and inadequate water supply post lockdown.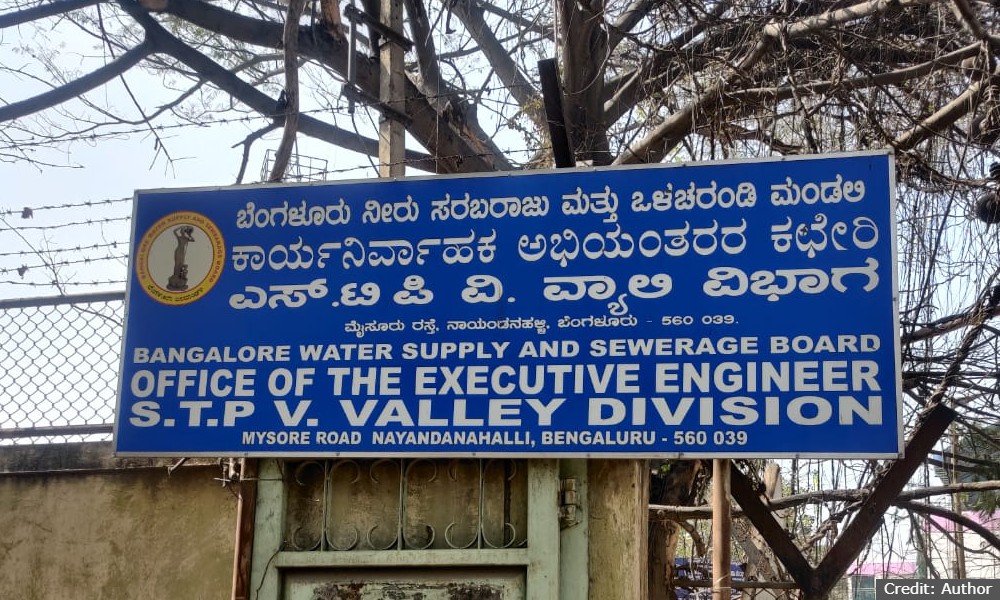 Nagendra, a resident at 5th Cross, Bhuwaneshawari Layout, Marathahalli, said, "I'm not receiving even a drop of water, but the bill is produced every month with a high amount." He has a borewell at home for his daily needs.
Nagendra added that he went to the BWSSB office near his locality to complain. They asked him to check with the lineman and gave him their phone number. "This person never answers, and if he does, he disconnects the call by saying, 'I'll be there tomorrow'," he said with disappointment.
"Our water bill is always about Rs. 6000 per month, which is very high compared to those who live in a bungalow," said Seema Seshamurthy, a resident of RR Nagar. "We have complained about this many times, but have received no proper assistance," she added. She said that they billed her for 38,000 litres as against what she feels is the real amount.
In November 2020, BWSSB released a mobile app to make it easier for residents to pay their water bills online. As a result, the board started using online payment methods such as Google Pay, Phone Pay, BHIM, PayTM, BBPS, and others.
Despite the BWSSB Online payment process, the user interface still fails to provide accurate results.
Umme Sabira a resident of Marahathalli said, "Ever since the lockdown, BWSSB started charging more than the normal bill amount." He made a transaction through his web login ID on bwssb.gov.in to pay his house water bill of Rs. 20507. "The acknowledgement for my bill has not been generated," he said.
Another resident, Vikas, said, "I had paid a water bill of Rs. 3410.00 through their website, while the amount was debited from our account the receipt was not generated. We haven't yet received a payment update nor a refund for the same."
Public Relation Officer, B M Manjunath, BWSSB said that there was no problem until the pandemic. "During the lockdown, while the citizens paid their bills online, we received about 1000-1200 compaints," he said.
He added that complaints registered differ from one another and we identify complaints with RR numbers generated with the bills. "They might get an average bill for six months," he said.
Dr Pradeep Joshi, a geology professor said that water is not accessible to everyone and the distribution systems has just ensured taps in every household but water is a rare sight in those taps. He suggested that instead of two or three hours of supply, water should be available for everyone always.
He said that another problem is the source government gets its water from. "They should be looking for an alternative source of water like reviving the well and setting up water recharge facilities in the rainy season."
He added that water is the most basic necessity for life and we are paying a hefty amount for that. "People in villages are being charged thousands of rupees for two hours of water supply and no one is there to resolve their issues. There should be better grievance redressal methods," he added.