Residents complain of foul odour and headaches due to industrial emissions; officials blame it on the reduction of buffer zones near industrial areas.
Dombivli: Dombivli residents are suffering due to the highly polluting industries in the adjoining Maharashtra Industrial Development Corporation (MIDC). Pollution control officials say that effluents and emissions are inevitable in an industrial area but admit that they have to be kept under permissible limits.
"Smog fills the air in the early morning and late evening," says a local resident. Complaints of foul stench causing irritation and headaches are common. On some days, the skies are filled with dark gases and people have to keep their doors and windows closed.
Residents have taken to social media to express their resentment at the daily pollution issues.
MIDC has over 400 industrial units developed as Phase-I and Phase-II and the residential and commercial plots are in between and surrounding the industrial units. The residential areas have schools, colleges and hospitals too.
The pollution problem in MIDC has persisted for years. But coupled with the ongoing Covid-19 pandemic, this further aggravates the public health situation in Dombivli. With Maharashtra already grappling with the highest number of Covid-19 cases in the country and Thane district containing one of the highest hotspots in the states, the MIDC pollution has become a serious concern.
Sanjay Bhosle, Sub Regional Officer, Maharashtra Pollution Control Board (MPCB) Kalyan, said that people must be wary of buying properties around industrial areas. With urban development measures taken by Kalyan-Dombivli Municipal Corporation (KDMC), more people have flocked to Dombivli and the number of high-rise buildings has increased. As a result, the industrial gases cannot escape into the air and remain on the ground level, he added.
"Not all black emissions are harmful," said Mr Bhosle. "Industries using Light Diesel Oil (LDO) give out black emissions but are not harmful. Industries flouting environment norms are sent notices, simply shutting them down affects livelihoods."
He confirmed that all pollution control norms are being followed in MIDC Dombivli. Effluent treatment and disposal units, air pollution control equipment like chimneys with dust collector are present in all the industries. Also, air pollution monitoring system tracking Air Quality Index (AQI) has also been installed in MIDC near the Pimpleshwar temple.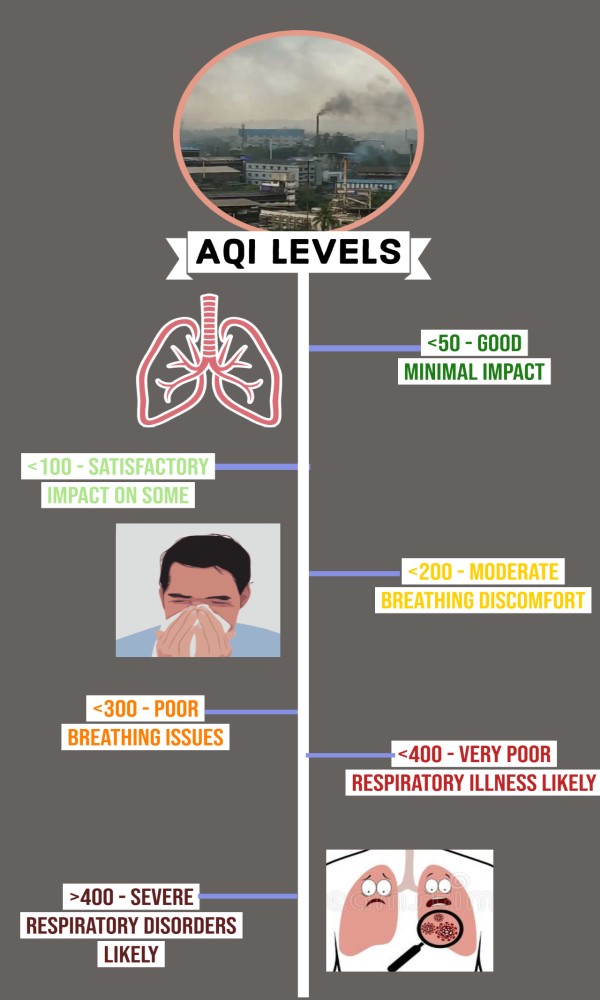 An AQI of less than 100 indicates healthy air and over 200 is poor. Dombivli MIDC Phase-II AQI has hovered around 130 for October which indicates moderate air quality. But the AQI has crossed 200, seven times in November, which is unsafe and prolonged exposure to such polluted air is detrimental to health.
A Harvard study has found that air pollution worsens the condition of Covid-19 patients. The report finds that even a small increase in long-term exposure to fine particulate matter (PM2.5) leads to a large increase in the COVID-19 death rate. Other studies also point at how poor air quality is an important cofactor leading to complications from COVID-19.
The issue has also attracted political attention. Raju Patil, Maharashtra Navnirman Sena (MNS) MLA from Kalyan Constituency, recently took to Twitter and slammed the government for not taking concrete steps to curb the increasing air pollution levels in Dombivli MIDC.