Daman's main attraction, water sports, is struggling to get back on its feet.
Daman: Water sports business is unable to make sufficient money like it used to before the pandemic. Lack of tourists and cost of maintenance of machines has contributed to its problems.
Rohit Saini, a water sports expert and trainer said, "Due to Coronavirus we had a tough time in maintaining OBM (Outboard Motor/Engine of water sport machine) as it is expensive and runs in salty water. Customers have stopped coming since the past few months which is causing a lot of problems."
Mahesh Bhai Damania, owner of a water sports business said, "Before coronavirus, our business was running well.But due to the pandemic, our business was shut for eight months, which resulted in huge losses. Rohit Saini said "After reopening, we had to pay a hefty amount from our pockets to repair the equipment. We are unable to make ends meet." He explained how they had to incur costs for maintaining the machines."After we re-started, we gave priority to maintaining the engines as they play a major role. If they don't function properly then the boats won't start."
Not just the owners, but the employees and other people related to the business also suffered. Naresh Mahadev Mangalaya, an employee said, "I was sitting at home for six months as I didn't have any other job. I had very few savings which got over during the time everything was closed. I am surviving with what I am earning right now which is a small amount." Pratik Ramesh, a ticket seller said, "There used to be a heavy demand on Saturday and Sunday before coronavirus now, even on weekends there are barely any tourists. The number of tourists has reduced."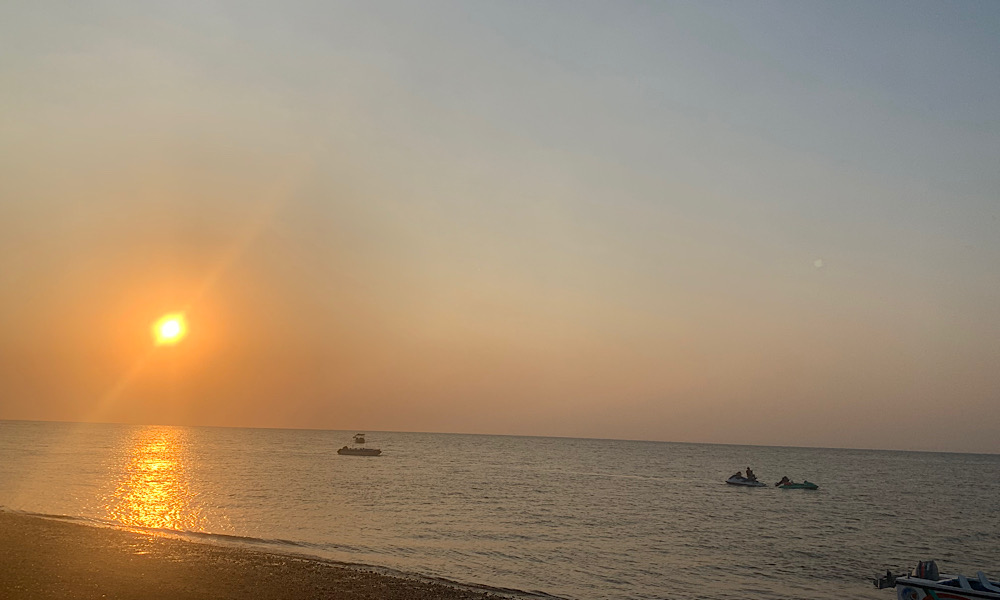 Damania said, "It's been 15 days since we restarted but the number of tourists visiting now is comparatively less. We also have to look after the employees. The maintenance cost is high so the pressure to maintain the business is also high.
Rohit Saini said, "I wish for tourists to come and try water sports with us because we pay attention to their safety and also practice sanitisation. We sanitise life jackets, seats and the whole machine. We provide sanitisation at every stage from the start of the ride till the end of it."
Farukh A. Chotaliya, a tourist from Vapi said that he and his family visited Daman for the first time after everything reopened recently. They were feeling extremely happy and excited to be out for water sports. He added, "I was thinking about how the employees must have managed to survive during this tough time while their business was shut. The best thing about the employees here is that even after going through so many problems, they treated us with great hospitality,giving us a good experience of speed boat and jet ski."
Video Interview of people associated to Water Sports Business in Daman and tourist's opinion present at the location.
Keywords – Water Sports Business, Covid19 Pandemic