One of Asia's largest fair, Baliyatra gets cancelled in Cuttack this year due to Covid-19, income and employment is affected.
Cuttack -: The cancellation of the Baliyatra has affected the earning and brand advertising of various business owners. The Cuttack administration has decided to cancel Baliyatra in the city this year due to the pandemic.
Jitendra Kumar Barik, in charge of Managing Exhibition at Odisha Rural Development and Marketing Society(ORMAS),said,"In 2019 Baliyatra , ORMAS exhibition had earned around Rs.10 to Rs.15 crores from 30 different stalls exhibiting various rural products." He added, "Baliyatra is a major source of income for our self- help groups. To compensate for the loss incurred by them due to Baliyatra cancellation , we are trying to conduct various other small virtual exhibitions. Yet, the income from these won't be equal to their earnings from the week-long Baliyatra."
Satyabhama Naik , President of Narendra BudieBaman Producers , a self-help group under ORMAS who deals with tailoring business said that their group has not attended any exhibition this year. She added,"Baliyatra was a major source of livelihood for 25 members of our group. In 2019 at Baliyatra we earned Rs.2,55,000 in a span of seven days. Whereas, in normal business days the maximum we have earned in a week is Rs.50,000."
According to RTI Odisha, ORMAS acts as a bridge between the producer of rural products and their consumers. Many self help groups are registered under ORMAS as per Self Employment Scheme of the Government.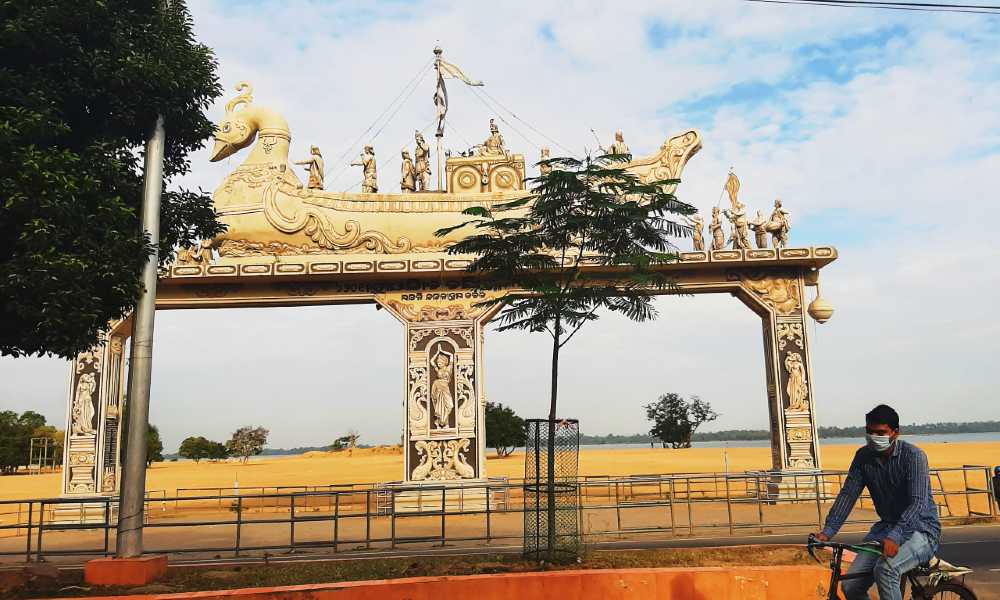 Surendra Panda from Bharat Masala said that due to the cancellation of Baliyatra, the company's direct interaction with customers has been affected. He added,"We are definitely at loss due to cancellation of Baliyatra. In 2019 we did a business of Rs 1.50 crores within one week from our eight stalls. It was the only way through which our company established direct relation with consumers without any distributors in between."
Priyesh Ratnan, owner of Koya Aggarbatti store also had a stall in Baliyatra last year. He said that the cancellation of Baliyatra hasn't affected him economically but has affected the advertising of his brand. He added, "Last year I spent Rs. 7,00,000 in stall, consumer and team management but had a sale of only Rs. 5,00,000. But Baliyatra helped in creating consumer awareness for my brand and establishing it in Cuttack and its nearby areas."
Manager of Blueberry Express Food said,"Baliyatra definitely provided us with more consumer engagement . In 2019, Baliyatra , in a single day we used to earn Rs.30,000 while on normal days we hardly earn Rs.7000 per day."
Dr. AmarendraDas , Secretary of Orissa Economics Association said that Baliyatra was a major source of employment for both organized and non-organized sector. He added, "Because of cancellation of Baliyatra the state income will also be affected."
Dr. Aparajita Biswal, Assistant Professor of Economics from Ravenshaw University said, "Cancellation of Baliyatra during the pandemic will multiply the problem of unemployment in rural areas of the state. State government also used to generate revenue by collecting money from each stall." She added that while unemployment and loss in fund aid generation are some direct effects, decreased purchasing capacity of people and less per capita income are some indirect effects.
In an interview, Cuttack Collector Bhabani Shankar Chayani said, "Covid-19 safety measures mandate no public congregation beyond seven persons, Baliyatra cannot be organized as the seven day long festival attracts lakhs of people every year."
According to Indian Culture, Bali Yatra is a festival that exhibits the rich maritime history of Odisha. It is a week-long festival and is celebrated in the city of Cuttack starting from the day of Kartika Purnima( full moon day in the month of Kartik i.e October- November).