High-beam and bright headlights pose challenges for bus drivers in the night.
Thanjavur: Driving at night and dealing with bright headlights is a tough task say, bus drivers.
Alagarsamy, a bus driver said that he usually slows down when he faces bright LED lights because he is unable to see the vehicles on his side of the road. 
Suresh Kumar another driver said that high-beam headlights create problems while driving at night, as not everyone dims it when they should.
Professor Dr. Sewa Ram from the School of Planning and Architecture (SPA) said the road signs about lights are confusing. "There is no awareness about where to drive fast or slow and use low-beam or high-beam," he said. "In urban areas, one must drive in low-beam only," he suggested.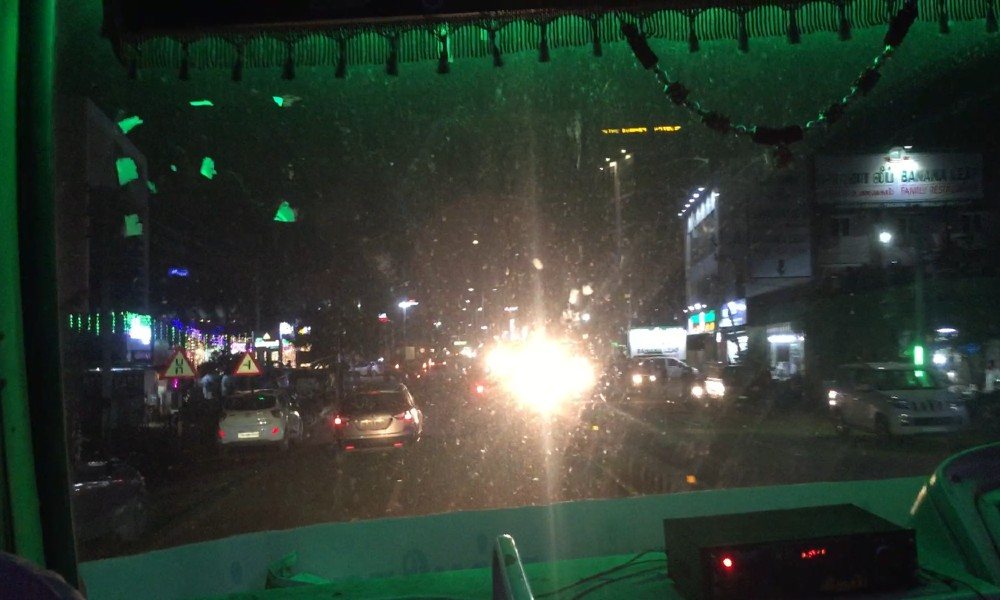 "People use bright lights for their safety, but it's wrong according to the rules," said driver Durairaj.
Tamil Nadu Motor Vehicles Act, 1988 prohibits replacing inbuilt headlights with brighter ones.
Dr. Ram from the Department of Transport Planning, SPA,  said that the high-beam affects the eye and might even blind the driver for a few seconds, thus causing road accidents. The Motor Vehicles Act also states that high-beam lights should not be used within city limits if street lights are present.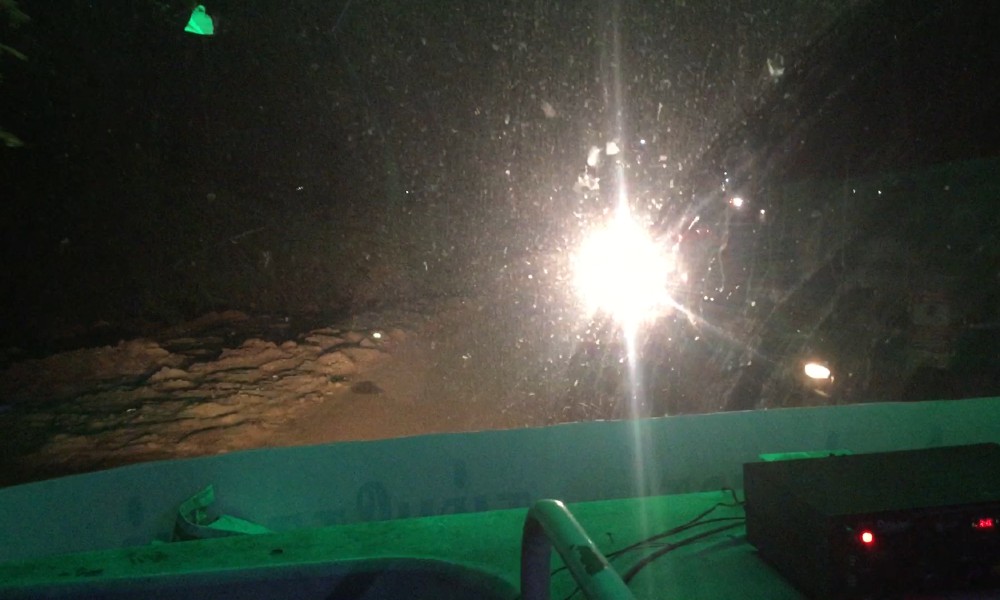 NCRB report says that 19,401 road accidents took place in Tamil Nadu between 6 pm and 12 am last year. Ilamaran, a traffic policeman said people who drink and drive also use high-beams as they can't see the road properly.
Dr. Sewa Ram said according to the traffic rules high-beam should not be used to dazzle the driver's eye. "On highways, high-beams should be used when driving at speeds higher than 100km/hr," he added.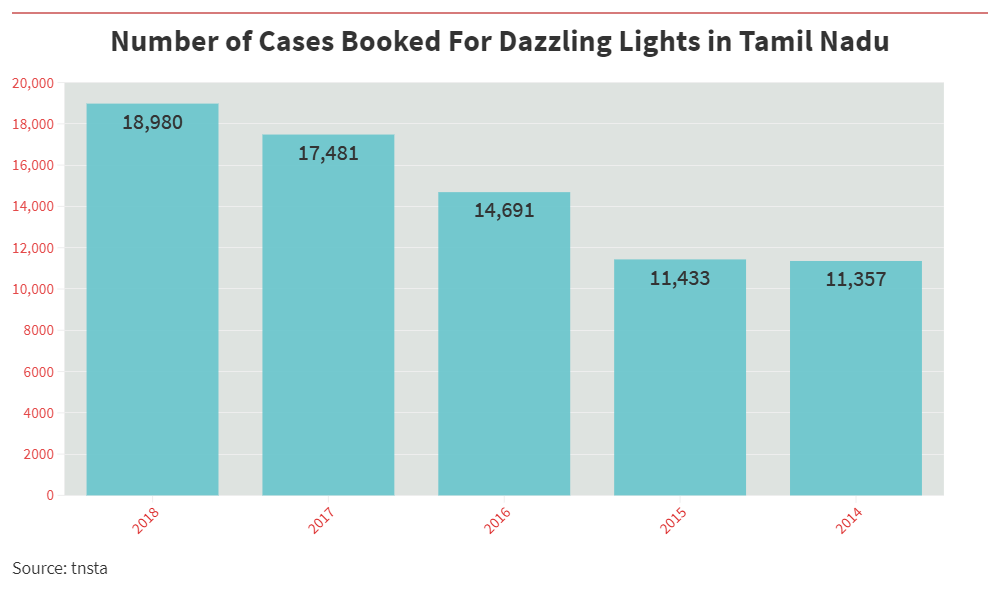 Traffic police Ilamaran further said that people are not aware that drivers on the opposite lane can't see the road because of the overpowering light or high beam. They are only concerned about their own safety, he added.
He added that students, in particular, use bright LED headlights for show, without thinking about the consequences.
Police said that they could not ascertain whether the accidents that happened at night were always due to high-beam or overpowering lights. "We have no separate category for accidents related to headlights," he added.
Dr. Ram, who is also a member of the Indian Road Congress (IRC) added that there is a need to employ social media for creating awareness among the people about traffic rules and traffic lane systems.