Central Government's scheme to train elementary level teachers not a huge success yet in Karnataka for lack of funds.
By Aastha Oriel
Karnataka is far from achieving its target of training 10,934 headmasters and 1.5lakh teachers under the National Initiative for School Heads and Teachers Holistic Achievement (NISHTHA) program.
According to M. Shivamadappa, Principal of District Institute of Education and Training(DIET), the main reason for the target not being achieved is the lack of government funds received.
"We usually conduct the program after receiving funds from the government. The last time we conducted the program at state level was during December last year,", said M. Shivamadappa.
Ministry of Human Resources and Development(MHRD), launched the NISHTHA program under the Samagra Shiksha Abhiyan, in 2019. The main aim was to create a base of competent teachers and school principals at the elementary stage.
NISHTHA program includes training of, teachers and principals at the elementary level in all government schools; faculty members of State Councils of Educational Research and Training (SCERTs); District Institutes of Education and Training (DIETs); Block Resource Coordinators and Cluster Resource Coordinators in all States and UTs.
As per the data available from the NISHTHA program website, the targets to be achieved are divided into the training of individuals under four categories- State Resource person's leadership, Key Resource Persons, Headmasters, and Teachers.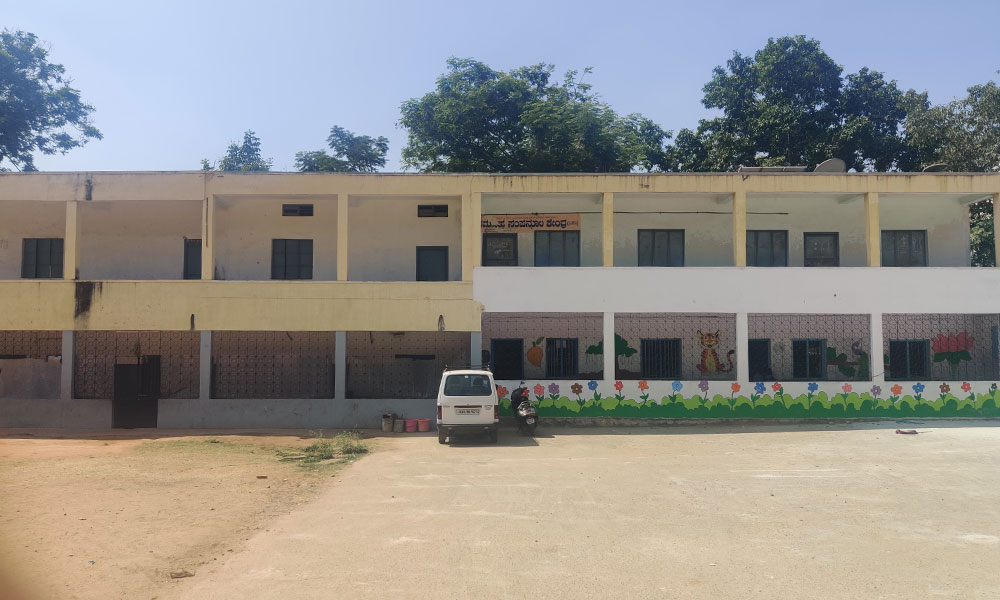 M. Shivamadappa from DIET added, "This scheme is specifically for permanent government school teachers. The teachers are to be trained from Monday to Wednesday and the administrators are to be trained from Thursday to Friday under this scheme. This program is aimed to give special emphasis on the digitalization of education at the school level."
Unlike Karnataka, a few states like Gujarat, Maharashtra, Rajasthan, Tamil Nadu, Telengana, Uttar Pradesh, Haryana, and Jharkhand already achieved half their targets under the program.
Dhanlakshmi, Principal of Vijaynagar Government School said, "Once we are notified about NISHTHA program we will enroll our teachers in training program."
Mrs. Dhanlakshmi said that most of the time it is usually beneficial for both the teachers and students to get such type of training. "With such type of training program, the teachers get a valued insight into the new technologies of teaching. With such programs, we do not stick to the traditional method of teaching, but we get introduced to an advanced method of teaching."
Mr. Shitesh founder of Upay, a NGO working towards the provision of quality education to the underprivileged children in India said, "Teacher training is a must in order to improve the quality of education as well as the future of the students."