By Apoorva GS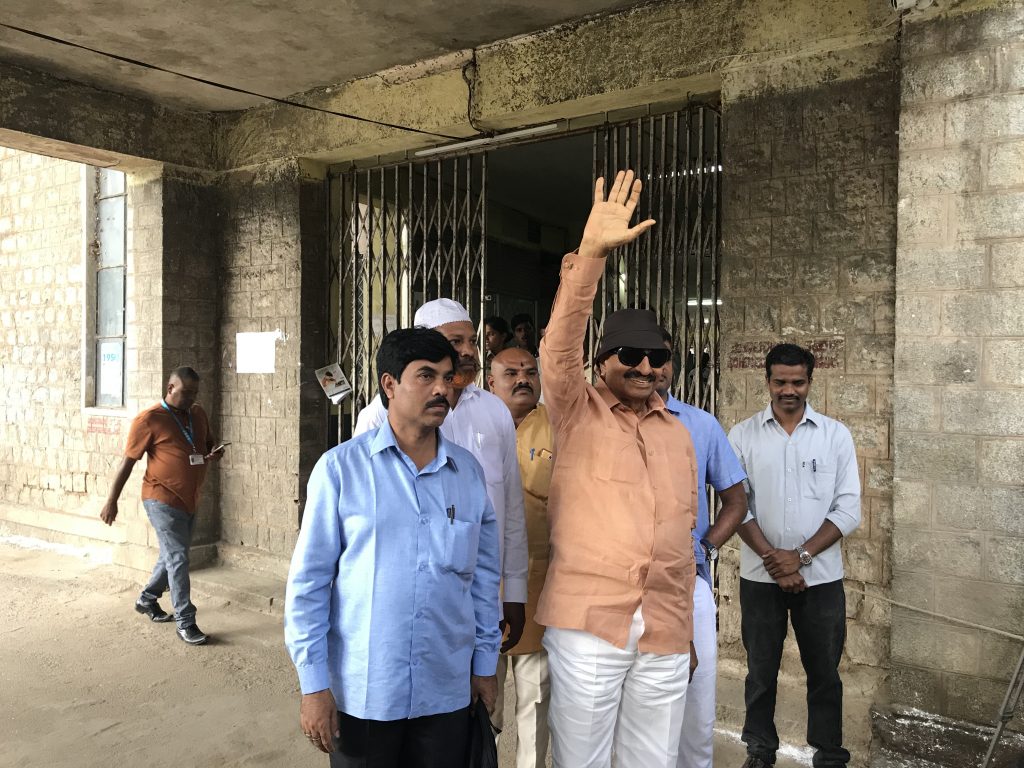 Bengaluru: It was the last day to file nominations for Karnataka by-polls. While some were supported by a strong political background, the others walked alone in the crowd. However, what all of them had in common was the undying spirit which narrated stories of struggle and power. Shivajinagar Constituency this year received some interesting nominations for Karnataka By-polls.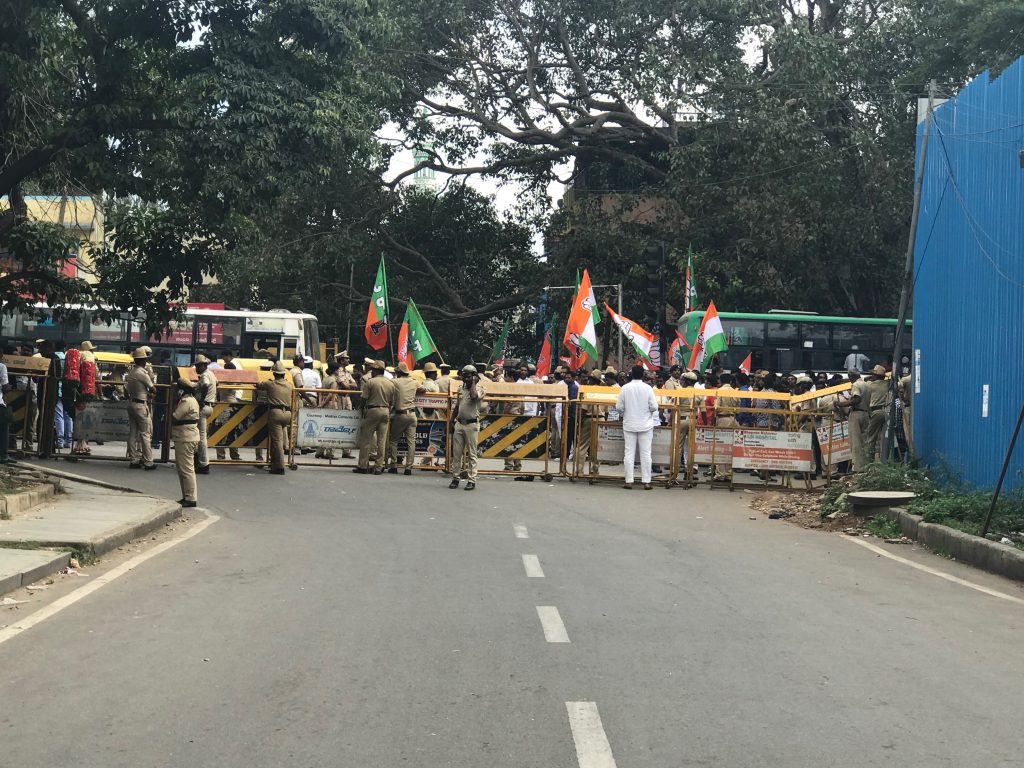 Thirty-six nominations were filed by twenty candidates from Shivaji Nagar constituency. BBMP Office on Queens Road was alerted with the high security from 10:00 am.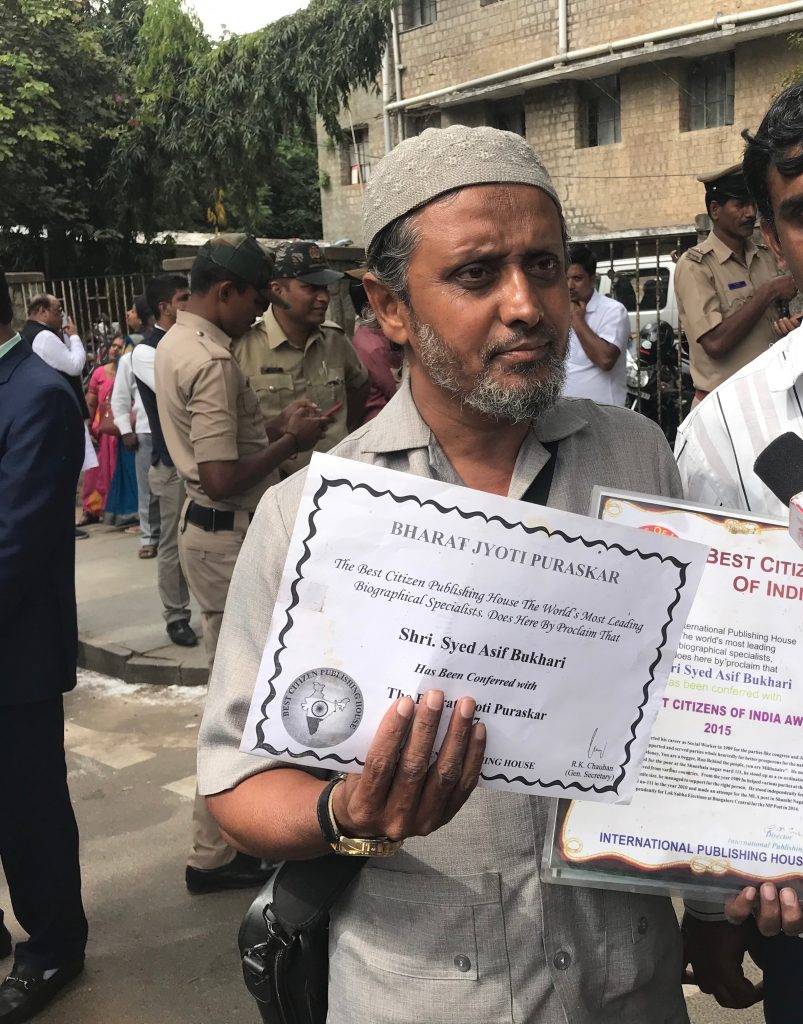 Syed Asif Bukhari, aka "the real chai wala", receiver of Bharat Jyoti Pushkar award and Best Citizen of India, is a staunch believer of the party being formed by the leader and not otherwise. An independent candidate, Asif with his symbol, Calculator, said, "True leader is the one who believes in secularism and sovereignty."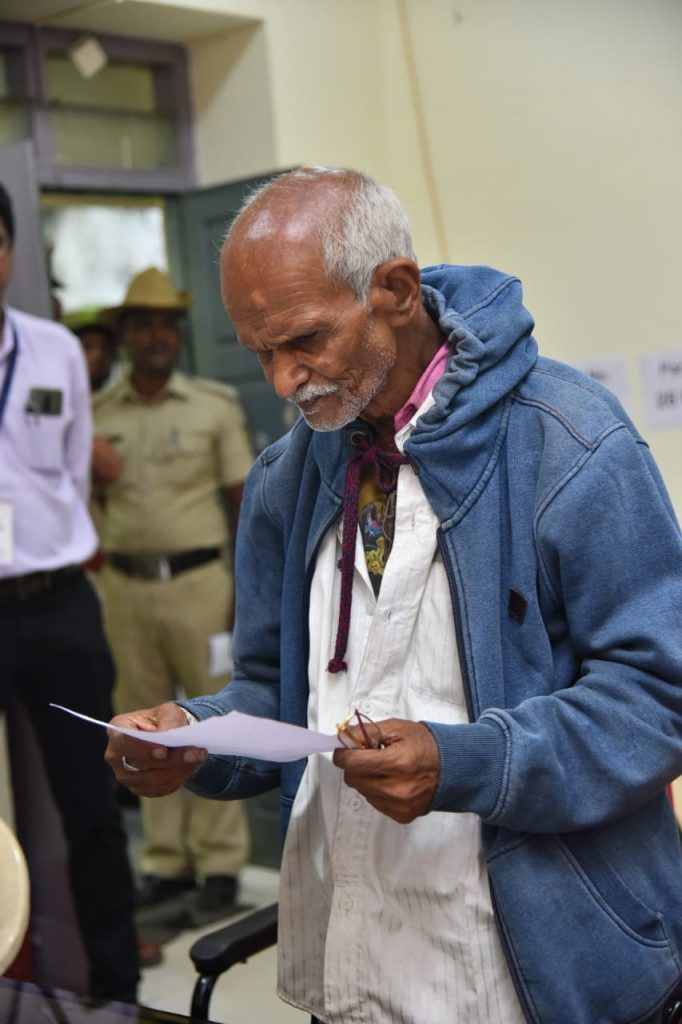 57-year-old, Mallappa, who had contested four times in legislative assembly elections and twice in Parliamentary elections said, "I fight for freedom because I see a bright future. Maybe I might not win this election, but at least I'd be able to serve people who really need help.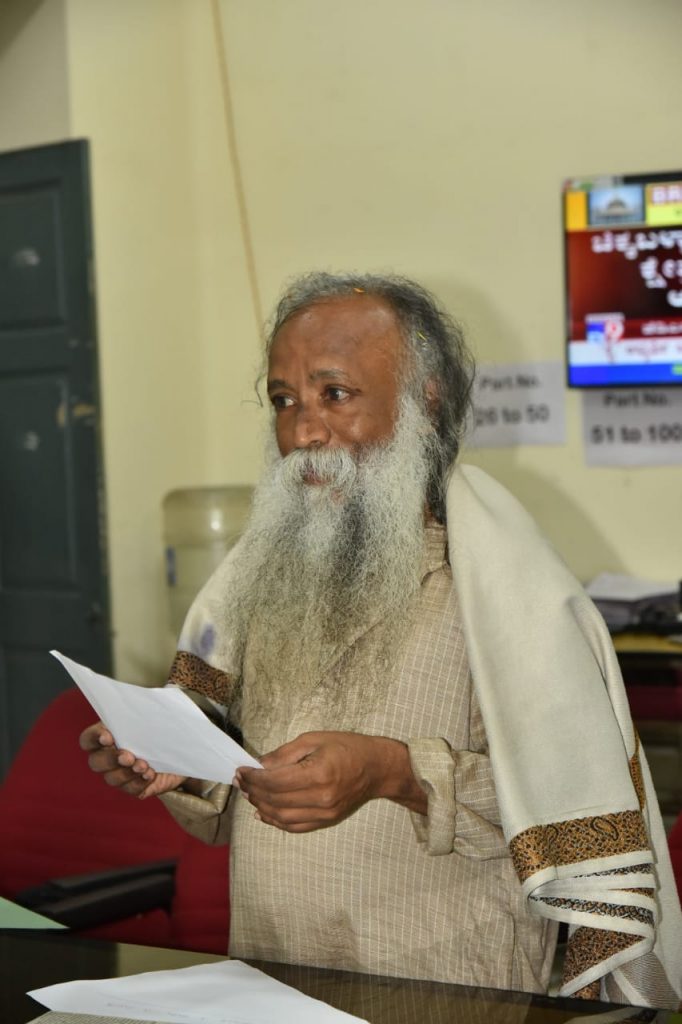 Ambrose D'Mello, also known as the silent fighter, started his journey while he was protesting against the selling of water after which he took a pledge not to speak until he gets justice. He has previously contested in MP, MLA and corporation elections. The board he carried with him in the polls read, "Ahimsa Satyagraha from 2005. Constant Silence and Fasting."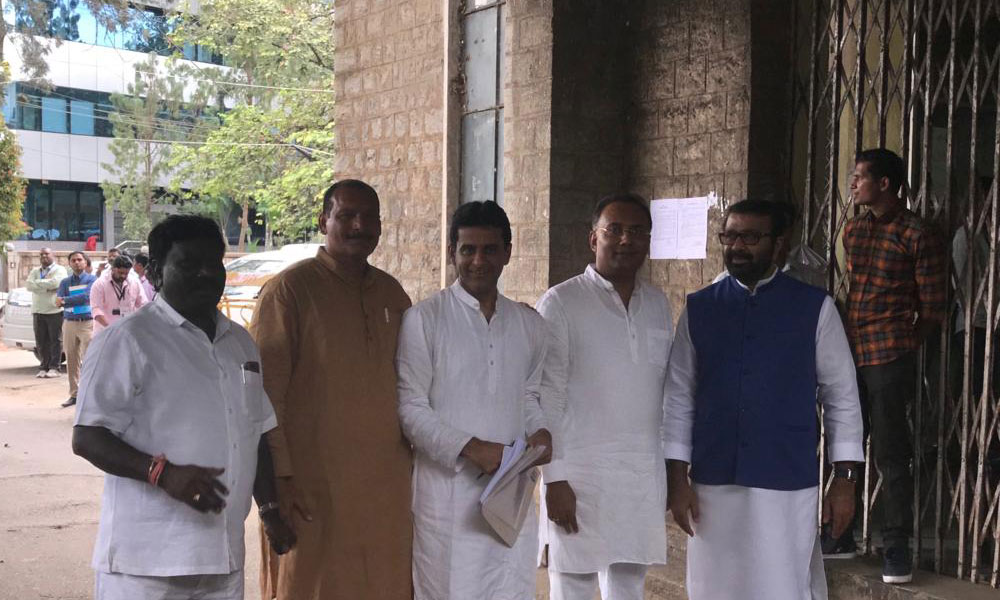 Rizwan Arshad, though coming from a family which does not have political connections, has support from the Congress party. He is currently a Member of Legislative Council and ex-youth Congress President. He said, "I don't seek votes from people as a leader of this constituency. Instead, I want to serve the people."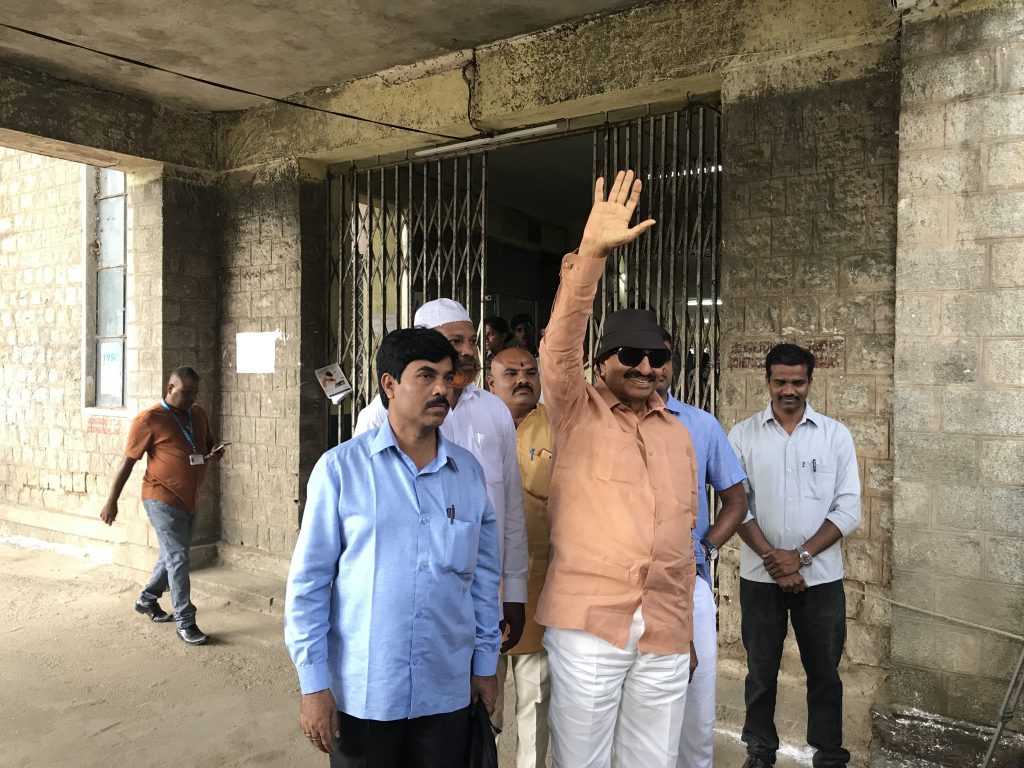 Unlike other times when his appearances were flamboyant, Vatal Nagaraj's plain entry this time disappointed the audience. However, the good news for his supporters is that he is contesting from two constituencies, Mahalakshmi Layout and Shivajinagar constituency.