Tetanus still prevalent in Karnataka with rising cases and empty vaccine warehouses
By Surbhi Shah
Bengaluru: Tetanus cases are on the rise as Karnataka is low on vaccine stocks. There is a 60.71 per cent increase of tetanus cases as against last year in the state as per the National Health Profile 2019 report.
"There are many cases of tetanus coming in regularly; some come only because of doubt that they must have contracted tetanus due to scratches from rusted iron, while some are genuine cases. But they are doubling in numbers," said Dr Srinivas, assistant professor, Department of Medicine, Victoria Hospital.
The report presented by National Health Profile (NHP) this year shows that in 2017, Karnataka estimated a total of 56 cases of tetanus and 26 deaths because of it, compared to 90 cases with 11 deaths in the year 2018-19.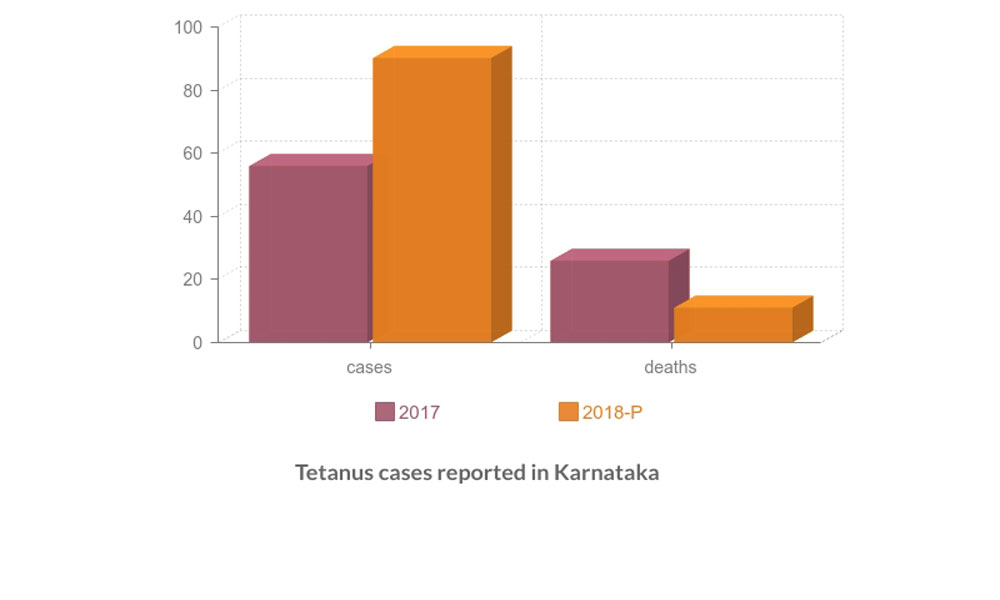 The Karnataka State Drugs Logistics and Warehousing Society 's (KSDLWS) data shows that out of 30 districts, only six districts—Belagavi, Bengaluru (Rural), Bidar, Chitradurga, Dharwad, and Vijayapura have more than 100 doses of Tetanus toxoid injection 0.5 ml in stock. Karnataka is out of stock for Tetanus toxoid multidose. Tetanus Toxoid (TT) vaccine is available in the form of injection (0.5 ml and multidose). It helps in the prevention of the disease in teenage kids and adults.
Dr. Srinivas added , "There is a shortage of tetanus and many other vaccines. We ordered them a long time ago, but the warehouses are out of stock. We cannot treat the patients without medicines."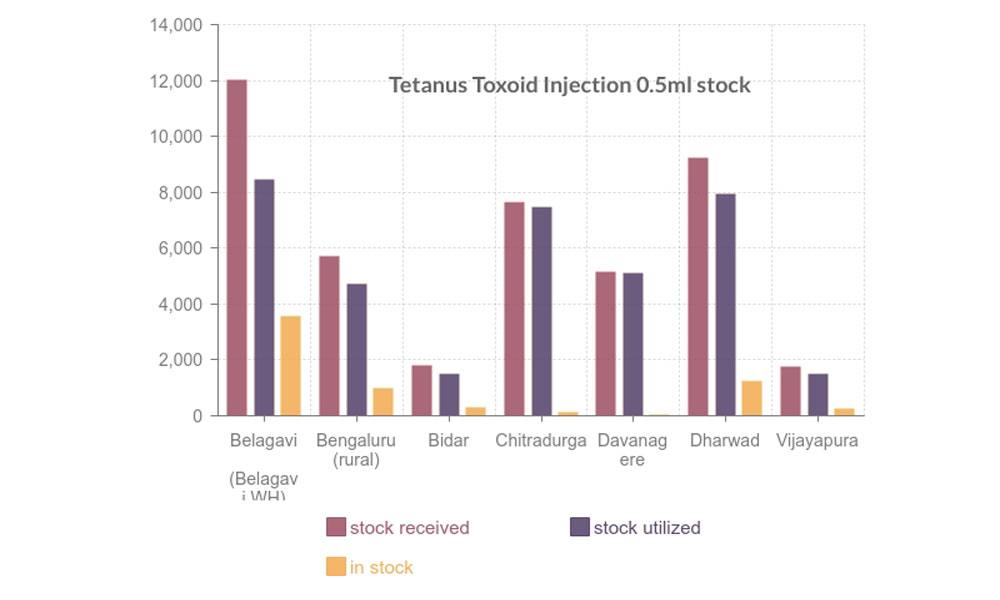 World Health Organization (WHO) defines Tetanus as an acute infectious disease that is caused by the spores of the bacterium Clostridium tetani. The spores are found everywhere, particularly in soil ashes, intestinal tracts/feces of animal and humans, and on the surfaces of skin and rusty tools like nails, needles, etc. Neo-natal tetanus is found in newborns which is more fatal though Karnataka is on the verge of extinction for neo-natal tetanus.
"I started to get severe headaches and had a fever then suddenly, my jaw was cramped, and I couldn't swallow anything, not even fruits, it felt like I was dying," said Pooja, former victim of tetanus. "I ran to the hospital, and they diagnosed me with tetanus.I didn't know how that happened as any eroded and rusty nails did not cut me," she added.
Dr. Srinivas said , "The major problem with this disease is that people are not aware of the symptoms and that they can get it from anywhere if the bacterium spores enter through open wounds, etc and not just by rusty nails. And now, it is more difficult for us to treat them as there is a shortage of medicines."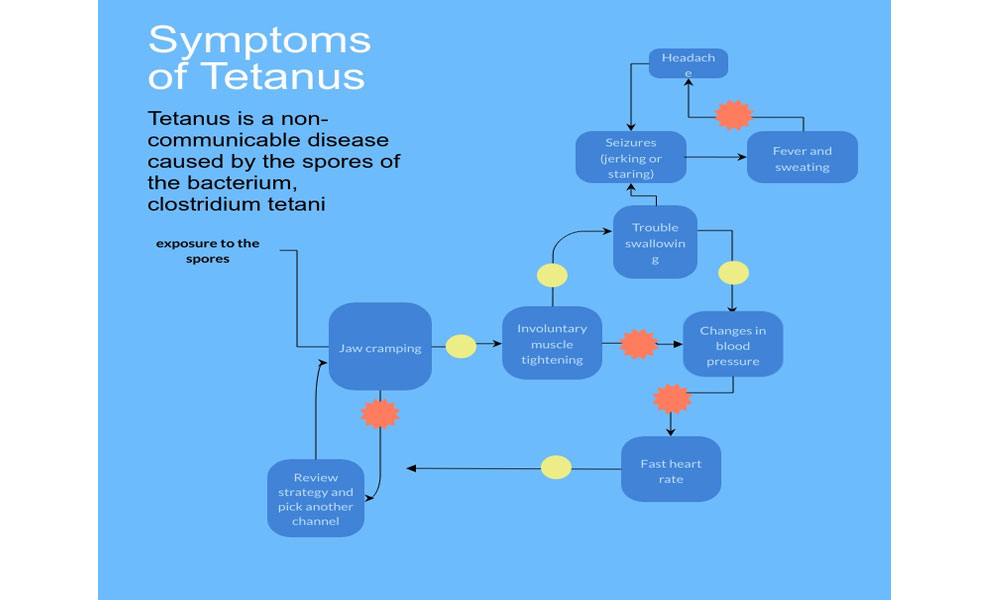 More adults are getting diagnosed as they are exposed to the bacteria in fields, construction sites, etc. Many cases are from the villages as they are more exposed to the soil and animal feces.
Dr. Vijendra, Chief Health Officer, BBMP, said, "We are aware that there is a crisis because of shortage of vaccines and we are working towards the same. Health and medicine cannot be and will not be taken for granted in Bangalore."