Startups like Bounce and Vogo finding their way back from the red as city cops frown on vandalism.
Vivek Madhu
The Bengaluru police have decided to make the vandalism of rental bikes a strictly enforced criminal offense from the first week of October which has resulted in a decline of misusage rates of rental platforms like Bounce and Vogo.
More than 2,000 cases were reported just from the Bounce rental services before October. The stealing of batteries, headlights, and helmets were common even though many articles were published based on this. Users even dumped the vehicles on roadsides and bushes which created headaches for the company. But after October first week, the number of vandalism cases reported by Bounce has been five. This is a significant improvement over the 37 cases reported in the first 15 days of the previous month.
Bounce co-founder Ankit Acharya said they are doing well after the decision taken by the Bengaluru police. "From the start of this month, the customers started using scooters more carefully. Vandalism created problems but the rate is under control right now."
The Vogo employee in charge near Central College metrro station said,"the police are by our side and we are treating our customer better."
"Bounce is like my own scooter to me. I use it almost every day to connect to the nearest metro and then back home. There were times where I couldn't find helmets inside it or found the vehicle in pathetic conditions but I hope things will change from now on." said Akhil Kumar, who works at Suzuki office near Cubbon Park.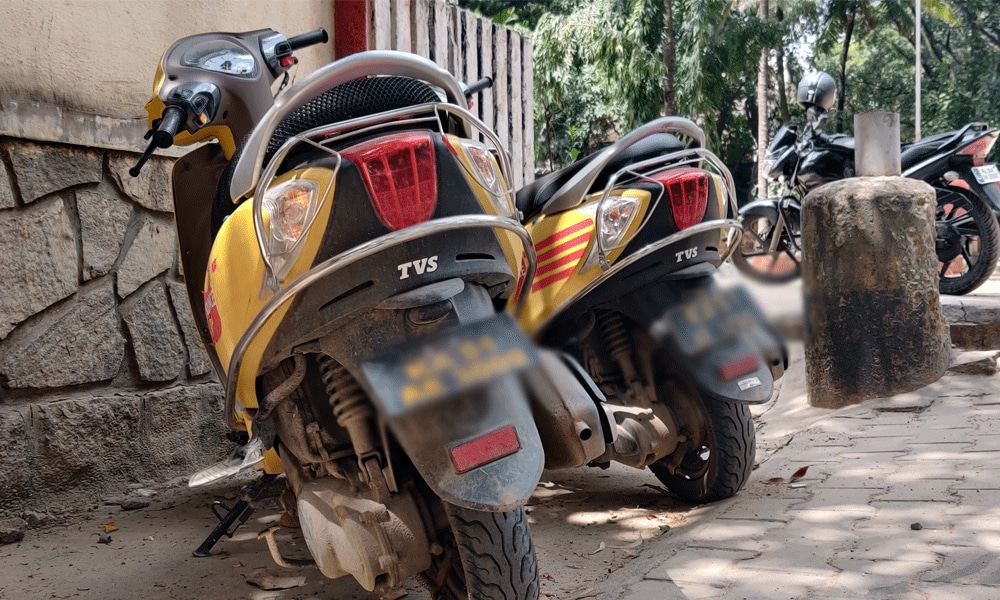 The Sub Inspector of Jayanagar police station, Murugappa,said that there are no cases registered for rental bikes vandalism this month, but there were multiple cases registered last month. In addition to the safety the police are offering, Bounce is installing sensors inside the helmets which makes the customers impossible to end the ride without placing it back.