About 25 per cent of Bengaluru Metropolitan Transport Corporation (BMTC) buses do not have fire extinguishers despite two fire incidents this year.
By Shalu Chowrasia,
Lives of daily bus commuters are at risk as 1620 BMTC buses do not have fire extinguishers installed.
Dharini, a frequent traveller says "It is the duty of the BMTC to ensure the safety of every passenger. They should make sure that extinguishers are there and are maintained."
Section 167 of Karnataka Motor Vehicles Rules, 1989, states that every public service vehicle shall be equipped with one or more fire extinguishers.
In the last five years, there have been 10 reported fire incidents where none of the buses had fire extinguishers on board. On February 3, 2019, when a fire broke out in a BMTC bus in Rajajinagar, fire emergency services had to rush to the spot to put out the fire. A similar incident occurred near Doddanakundi in July 2019.
Public Relations Officer of BMTC, Deepak N said "It is a practical problem that BMTC is dealing with. We will try to consolidate information from bus depots and install fire extinguishers in every bus and replace the outdated ones if any."
Code of Practice for Bus Body Design and Approval by Automotive Research Association of India specifies the standard capacity and type of extinguishers in buses.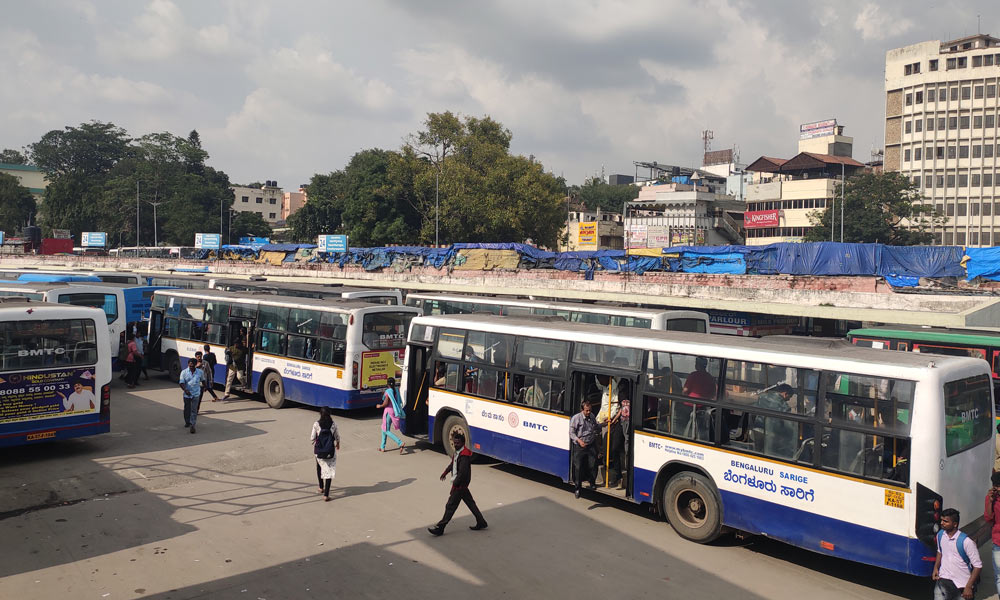 A bus conductor, Ramu Nayak said, "BMTC is adding fire extinguishers in buses; almost every bus has it." BMTC Buses have a fitness certificate that is renewed every year. For a bus to obtain the certificate, it should have fire extinguishers installed. "It is the responsibility of the drivers and conductors to ensure that the extinguishers are there in the buses," added Deepak N.
Subhash Kumar, manager at 3S Life Safe Akademie said, "A bus is highly-flammable, it could be disastrous if buses do not have basic fire safety measures. Every bus should have at least two fire extinguishers of Dry Chemical Powder type of minimum 4 kg. They should be serviced every year and should be kept near to the driving seat for easy accessibility."
Additional Commissioner of Karnataka State Transport, Uma Shankar, said "BMTC buses are inspected before we issue fitness certificates. It is only if the bus has an extinguisher installed and if it is according to the specified standards of the bus body code then only our inspector allows it." On December 8, 2016, after a BMTC bus caught fire, the transport department had seized 21 buses and cancelled their fitness certificates. 
"Not just BMTC buses, every bus should have fire suppression system," said director of Karnataka State Fire and Emergency Services Department, K. Shivakumar.
Kumar added, "Conductors and drivers should be given proper training of the rescue technique to combat any fire incidents. Fire blankets are another alternative which can be effective."