BBMP fails to keep promises of constructing new biking lanes in the cycling enthusiast neighbourhoods of the city.
By Yumna Ahmed
Lack of bicycle lanes in the city is forcing cycling enthusiasts to ride through traffic or give up cycling altogether. The government is focusing on installing new bicycle hubs called PBS (Public Bicycle System) in the city while citizens are still waiting for the lanes to be constructed.
Raman, a resident of Indiranagar said, "Being a cyclist in the city is difficult due to lack of proper infrastructure. There are many PBS in Bangalore but not enough bicycle lanes."
"What is the point of installing bicycle hubs if there are no lanes to ride the bicycles?" he asked.
The government has installed 284 new PBS in the city but no construction for bicycle lanes has begun anywhere.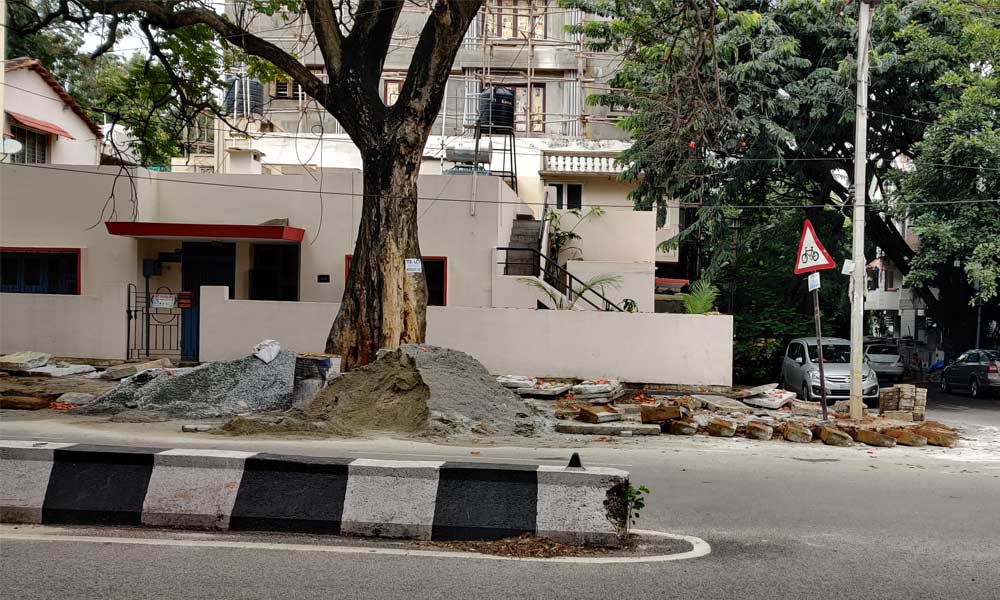 Joint Director of Directorate of Urban Land Transport (DULT), Vina Chandan has assured that the construction of new bicycle lanes will begin as soon as the design for the same is passed by the Bruhat Bengaluru Mahagar Palike (BBMP).
Naman, a resident of Jaynagar said, "The bicycle lanes in Jayanagar are used for parking despite the no parking boards displayed there. It is very dangerous to ride on the main roads. "
Mr. Srinivas, Assistant Executive Engineer,BBMP, confirmed the plans of constructing new bicycle lanes in the city.
"As soon as the drawings and designs are passed, the construction will start. The construction in HSR layout will take a month and then the lanes will be functional," he said.
No construction has even begun in HSR Layout.
The BBMP had promised to provide cycling tracks in Indiranagar, M.G Road, Rajajinagar, Ulsoor, HSR Layout and other neighbourhoods in Bangalore. Founder of GoGreenGoCycling, Prabhakar Rao C.M. said that the lack of bicycle lanes discourage cycling enthusiasts from riding their bikes.
He said, "Cycling is a health activity and is beneficial for the environment as well. The lack of bicycle lanes is cutting down the number of cyclists in the city. They have the fear of being knocked down in the rush and so they avoid cycling on the main roads."
People are keen to ride their bikes but lack of infrastructure forces them to quit."
Civil engineer at the Indian Institute of Science, Ashish Verma asserted that bicycle lanes will solve traffic issues as well as pollution problems in Bangalore.
He said, "Bangalore weather is conducive and favourable for cycling compared to any other Indian city. Bangalore's terrain is also cycling friendly but it is among the least-preferred modes of transport due to the lack of safe and quality infrastructure."