Wedding bands struggle to survive the pandemic
Covid-19 and the resultant lockdowns affected the livelihoods of Band Bajas (Wedding Bands) in the city. The pandemic has made their survival more difficult than before.
Group leaders of wedding band services in Bengaluru said that the pandemic has made them bankrupt. Some band members said that they had to mortgage their jewellery to pay rent and salary to their employees. The most profitable period for their business is November and December but the government restrictions due to the pandemic resulted in losses. Now they are waiting for the big events to happen again.
Rakesh Bhatt, the owner of Punjabi Dhol and Entertainment Group of Bengaluru, said thatthey had no work from the day the government imposed a cap of 50 people at weddings. They were not able to pay their house rents, electricity bills, and for basic amenities for their survival. Lack of education and agency ensured that they were not able to avail loans from banks, either.
Wedding planners have not fared any better, either. Neferrtiti Weddings, a wedding planning organization in Bengaluru said that most Band Bajas they hired for events during the pandemic were freelancers. Decrease in wedding packages led to financial instability, but they had committed to a few of their clients and they tried to make their events as beautiful as they could.
Wedding Tales, another wedding planner, said that there was no business for approximately three to six months and they tried to cope with with available funds.
Rakesh said that the wedding bands fall under the unorganized sector. No scheme was introduced in the pandemic to help the unorganized sectors.. He also said, "we are not demanding any escape route, but we need some financial help from the government to survive."
Pratibha Upadhye, Professor of Entrepreneurship in Maharashtra Institute of Technology – Pune said, "Post Covid-19, small industries have had both – great losses and revolutions as well. While big companies were already somewhat equipped to deal with digitization, small business had to scramble to catch up."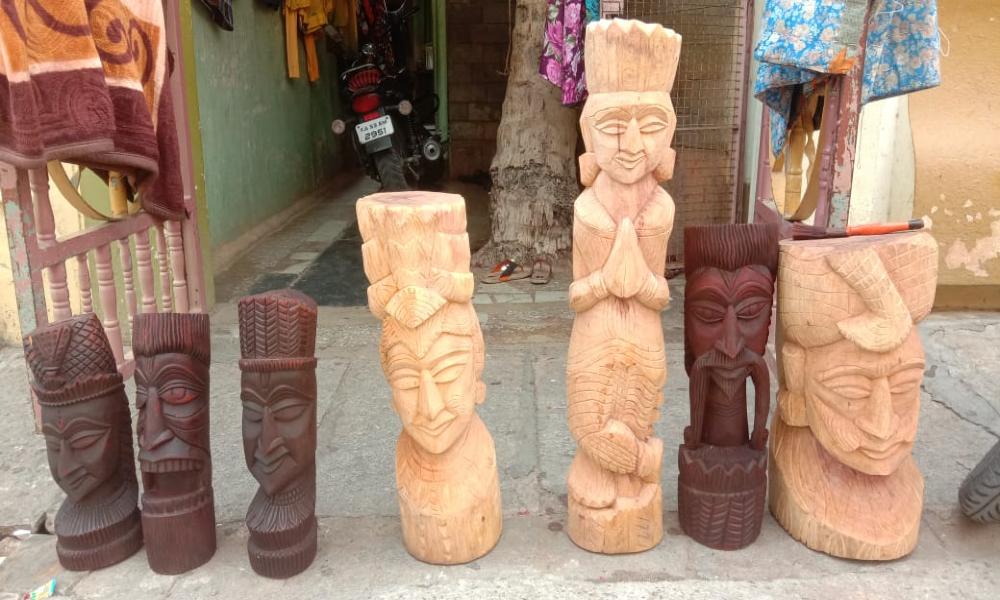 She added that wedding bands need to balance the situation with other ways as the government was not helping them.
Band Bajas have turned to alternative businesses to eke out their living. Rakesh and his group have begun wood crafting as their temporary business. He said that the Karnataka government should start a helpline or a scheme to help the artists.