Stationery businesses are facing losses because of non -payment of the goods sold on credit basis.
The distributer chain of stationery manufacturers, wholesalers and retailers has stopped selling goods through the credit system. Prakash, 30, a wholesaler at Avenue Road said that the credit system is dying because after the first lockdown, businesses have not been able to pay back for the goods they bought—this has led to a loss for manufacturers and wholesalers.
He added, "I bought goods in September because the schools reopened but they shut down soon leaving my goods unsold. The market is still dead, even sale of office stationery has stopped due to work from home. Therefore, no one wants to risk selling goods on credit. I only sell goods on credit to my trusted retailers with the promise of getting payment within a month. I don't take the second order until I get my money back for the first one."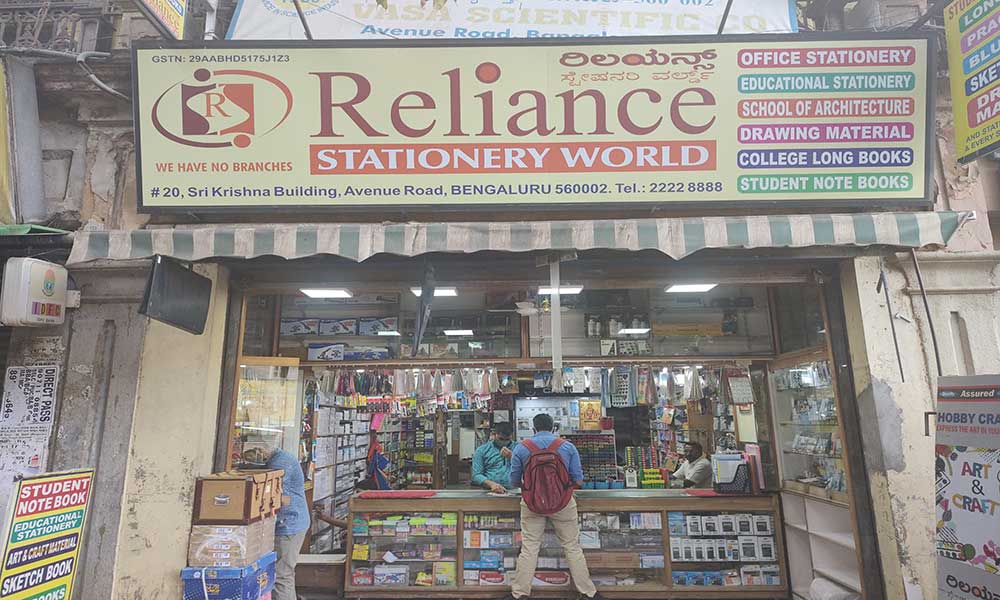 In the credit system, the manufacturer sells goods to the wholesaler on credit, without being paid immediately. The wholesaler, in turn, sells them to the retailer, on the same terms—no instant payment, but on credit. Only when the retailer sells the goods to the consumer does the chain gets its payment.
Vishnu Male, 35, a manufacturer of notebook binding rolls at Magadi Road said that he is left with unsold stock worth Rs. 80 lakhs and he is yet to be paid Rs. 40 lakhs by the wholesalers and retailers who bought his goods on credit months ago.
"There are no sales and I have to pay Rs. 10 lakhs to the businesses from whom I bought raw material. I am not getting my money back then how will I pay them?'' He added.
Naveen, 42, a wholesaler at Sri Books Paradise, Avenue Road said that he does not deal in credit with retailers but he supplies all the stationery in credit to around 80 to 100 schools in Bengaluru.
"I did not receive half the payment of the goods sold on credit to schools yet. School authorities said that parents are not paying the fees on time therefore they are facing difficulties in paying credits back," he said.
"A lot of stationery businesses have shut down because of credits. Non-payment of credits made them indebted to the businesses they purchase goods from," he added.
Vijay Patel, 36, a retailer at Rajesh Stationery Mart, Cubbonpent Main Road said that the tide had in fact reversed. Manufacturers and wholesalers are not selling their goods in credit but, instead, have been asking for payment in advance.
He also said that due to lack of sales he was facing difficulties in paying the rent of the shop so he started another business, selling currency notes counting machine along with the stationery.
Ujawal MS, 25, a wholesaler, Sri Sai Ram Book House said that he lost Rs. 3 lakhs to credits. "They never paid back as they went insolvent," he added.
"Due to the pandemic, I have lost a lot of customers as people have started shopping for stationery online. Online classes have decreased the sale of books as many students prefer to read from PDFs now," he said.
According to Research and Markets' report in 2018, India stationery market revenues were projected to grow at a Compound Annual Growth Rate (CAGR) of 10.5% during 2018-24.
However, the according to 6wresearch's report in 2020, the Indian Stationery Market is projected to decline in economic growth during the first quarter of 2020 due to the COVID-19 which has had a worse impact on worldwide business.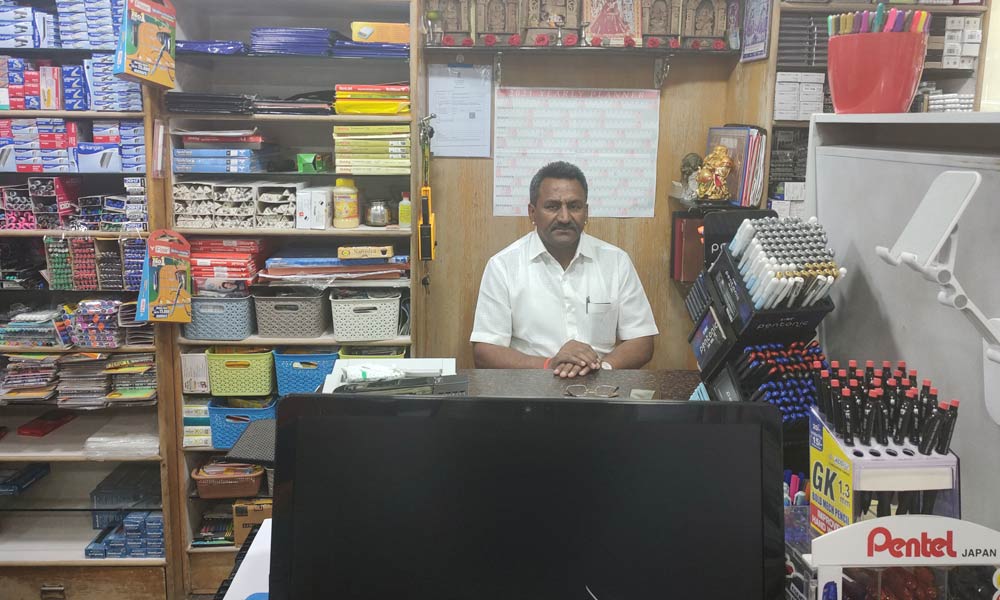 Chail Singh, 52, a manufacturer and retailer at Reliance Stationery World, Avenue Road said that he is suffering great loss due to a 60 percent fall in the business of the office stationery. "Since the work from home has started, no one is buying office stationery," he added.
CA Milind Limaye, Senior Partner in Kirtane and Pandit LLP said, "The main stationery business comes from office stationery. Most of the offices are now working online thereby the use of stationery has gone down substantially. This is going to be some kind permanent disruption to the printing and stationery business including its input material like paper, ink, printing machinery, etc."
He said that the government must come up with some reductions or incentives in the interest on the working capital (cash in hands of a businessman which he pays for his day to day expenses) which these businesses will be paying unnecessarily because of this change in the situation.
"The banks should be advised to release additional working capital (loans) so that these businesses can meet their minimum survival needs. This additional amount can later be recovered in equal installments from these businesses," he added.