Bruhat Bengaluru Mahanagara Palike (BBMP) has replaced around 57,000 street lights to LEDs, according to Govindaya, Executive Engineer Electrical. The bill's amount still remains the same.
Bengaluru, Aug. 21, 2018: 57,000 street lights out of 4,85,000 have been replaced with LED lights instead of Sodium Vapour lamp lights as Bruhat Bengaluru Mahanagara Palike (BBMP) records. In spite of this, BBMP does not see any reduction in the electricity bills.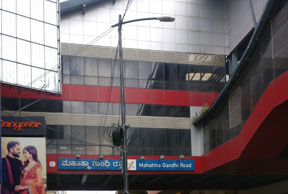 Sandeep Singh, the Assistant Executive Engineer (AEE) for the East zone of the city mentioned that the replacement of the street lights has been going on since the last two to three years but this transformation gained its pace by this year only. He also stated that as the installations have been done recently, hence no changes can be seen in the bills.
He added to this stating that due to changes in the official structure of the Chief Executive Engineers at Bangalore Electricity Supply Company, Ltd., They have not received any bills since February 2018.
Shankarappa, The AEE, said, "They have replaced Sodium Vapour lamp lights into LED lights in several areas such as Lingarajapuram, Pulikeshinagara, Kacharakanahalli, and also in certain areas near MG Road metro station".
According to BBMP, the bills for the street lights from April 2017 to Jan 2018 sums up to an average amount paid of 25 crores. The number of installations every month ranges from 10,000-18,000. In the month of April, 2017, the bill amount was 17,78,09,258 crores and for Jan 2018, the bill was of 17,23,91,082 crores.. The highest amount paid for the electricity bill was in the month of October 2018 which was Rs. 36,63,63,434 crores.
Deepti, Bangalore Electricity Supply Company, Ltd. (BESCOM) Public Relation Officer, mentioned that auditing for street light bills is done by BBMP, BESCOM just send the bills. After one year there will be a reduction in amount of bills.
LED lights are subjected to consume less power. Hence, BBMP took the initiative of replacing street lights to LED.
[media-credit id=30 align="aligncenter" width="640″]

[/media-credit]