Epidemiologist says we cannot solely depend on the vaccine, Covid protocols are also highly effective in managing the spread of the disease.
Barber shops in rural areas fail to follow basic Covid safety measures as the government becomes lenient. Experts say Covid protocols are the way forward.
Niranjan owner of the barber shop, Magic Scissors in Nalakhamba said, "We have a sanitiser but we don't check temperature. We can't hire another person for that job and I can't do two jobs at one time." He said that government officials and the police used to check regularly during the early phases of the pandemic but now they don't visit at all. The shop offers disposable covers at Rs. 50 but they get hardly any takers.
Shri Nidhi, a customer said, "I'm not afraid of Corona, Niranjan and I both have been vaccinated with two doses of the vaccine so we don't need to wear a mask when around one another." Another customer added, "As everything has gone back to normal so we don't need such things for safety anymore."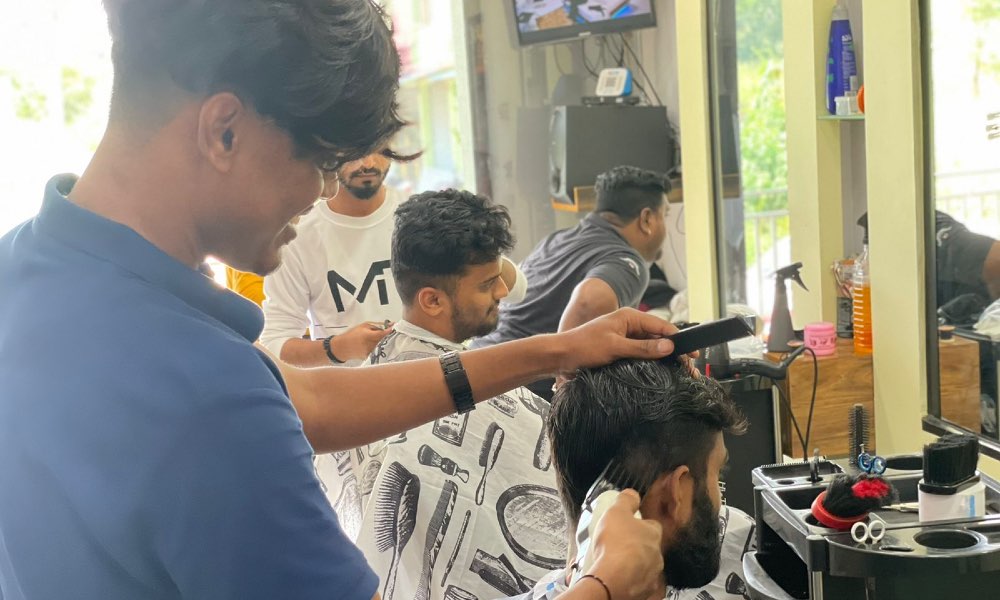 A single Covid positive person in a barber shop could infect many. Dr. Shubhangi Pandagre, Epidemiologist, State Public Health Immunization Consultant at United Nations Children's Fund (UNICEF) India, said, "Barber shops can act as an open source of the virus as multiple people visit there. This could lead to multiple chains of transmission if Covid Appropriate Behaviour (CAB) is not followed."
Pooja, manager at Play Salon in Malleswaram said, "Earlier the Bruhat Bengaluru Mahanagara Palike (BBMP) officials used to visit quite often but since the second wave they have visited just once. We did not receive any guidelines from them and are doing everything on our own."
She said that all the services use disposable equipment. Extra cost for the same is added to the bill depending on the type of service. For example, if someone is getting her hair done, extra cost of Rs. 100 is added.
Santosh, manager at YLG salon in Malleswaram said, "We practice safety measures to ensure proper hygiene. Apart from the usual sanitisation, social distancing and temperature check, we also have a sterilisation machine for all the instruments. We charge Rs. 11 extra from the customers for Disposable Safety Coveralls. All our employees wear disposable covers as well."
Stany Mathew, Health Economist National Centre for Disease Informatics and Research, Bangalore (NCDIR-ICMR), said, "barber services are a necessity, there is no other alternative so people will definitely go for the service. Disposable aprons, masks, gloves etc. has to be used everywhere as a standard from here onwards. The government can help by providing sanitisation products at subsidised rate or for free to the rural shops."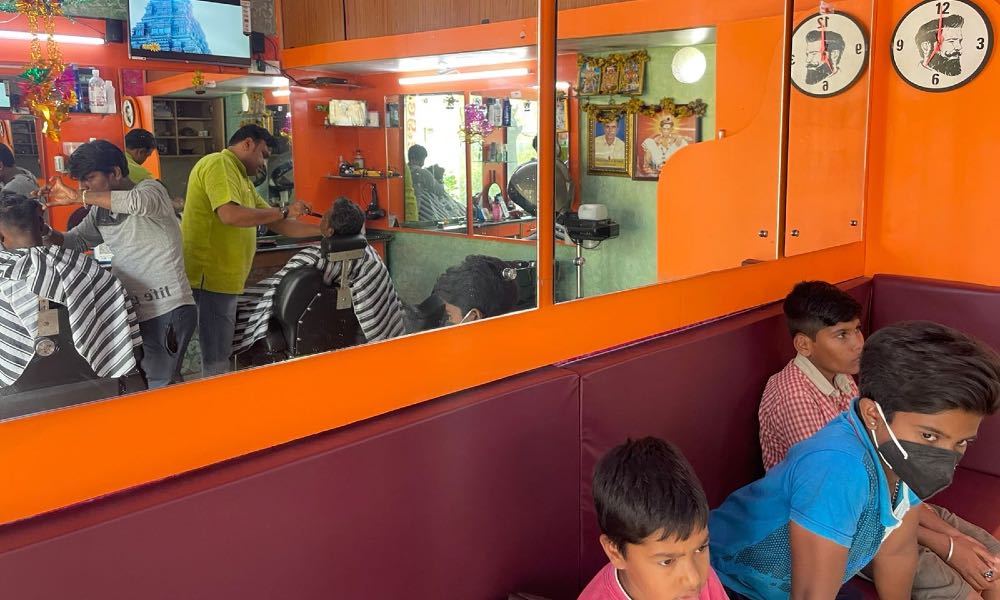 Dr. Pandagre said, "The real efficacy of the vaccine can be known only after two to three years. The government of India is easing things due to the economic pressure on the country. No data shows that vaccines provide full immunity from the disease but data shows mortality rate is very less among fully and partially vaccinated people who have suffered due to Covid after vaccination."
She highlighted the importance of Covid safety measures. "It takes 28 days to generate antibodies post vaccination. CAB must be followed as it is 70 to 80 percent effective in managing the spread of virus while the vaccination has efficacy of 60 to 70 percent," she said.
Dr. Mythri, Institute of Health Management Research, Bangalore (IIHMR), working on a project related to awareness about CAB with UNICEF said, "government is focusing on vaccination right now which is evident from the fact that almost 85 percent out of 1 crore people have been vaccinated for at least first dose of the vaccination in BBMP zones."
Dr. Pandagre explained that we cannot just depend solely on vaccines. "Covishield is a protein vaccine while Pfizer and Moderna are mRNA vaccines. The vaccines in general are developed on the most basic strain. That is why they find it difficult to fend off mutation induced strains like the delta variant," she added.
Dr. V.K. Vijendra, Chief Health Officer Bangalore Urban said, "There are no specific protocols to be followed by the barber shops and salons as of now." But he does advice social distancing, wearing masks and sanitisation.
Dr. Padam Jain, Surveillance Medical Officer at World Health Organisation (WHO) said, "There are public health policies for wearing mask at all times but the implementation of this is not being done in rural areas. The enforcement agencies don't want to be a villain by punishing anyone. One can compare this with wearing a helmet in a Metro city. Behavioural change takes time and nothing much can be done about it except spreading awareness in the rural areas."