With a population of 1.3 billion and very less employment ratio, contraceptives are necessary and the Sagar Primary Health Center is failing at this job.
By Yashasvini Razdan
The Primary Health Center (PHC) in Sagar village of Shahapur taluk, which conducts 20 childbirths every month on an average, does not have any contraceptives available.
Shabana recently gave birth to a boy after having 3 daughters. She said that she did not know anything about contraceptive methods.
The nurse who had assisted her with the delivery of the child said, "There isn't any provision of Copper-Ts in the PHC and the only available form of contraception is tubectomy or vasectomy. We do not keep Copper-T as women prefer not to use it. We will send Shabana to the Shahapur government hospital after one and a half months to undergo the operation as we don't have the facility to perform an operation here."
The Department of Health and Family Welfare implements the National Family Welfare Programme by encouraging the utilization and distribution of contraceptives through the Free Supply Scheme. The Free Supply Scheme ensures free supply of contraceptives–condoms, oral contraceptive pills, intra-uterine device (Copper-T), emergency contraceptive pills and tubal rings. These contraceptives are to be distributed to the people though sub-centers, Primary Health Centres, Community Health Centres, government hospitals and State AIDS Control Societies.
The nurse said that sterlisation among women was the most common form of contraception for women and men did not prefer to undergo sterlisation. "Men do not undergo vasectomy because then they'd have to stay at home for 15 days and not go to work in the fields. Women stay at home and look after the kids so they can rest," she said.
The Shahapur Government Hospital is visited by many villagers from Sagar who travel 20 kilometeres to reach there. Shahapur Taluk Health officer Dr. Ramesh said, "The infrastructure hasn't been developed yet. Around 40 people come from Sagar every day. They can travel in a tam-tam auto. The facility of vans hasn't been provided for people who want to visit the hospital for any surgery."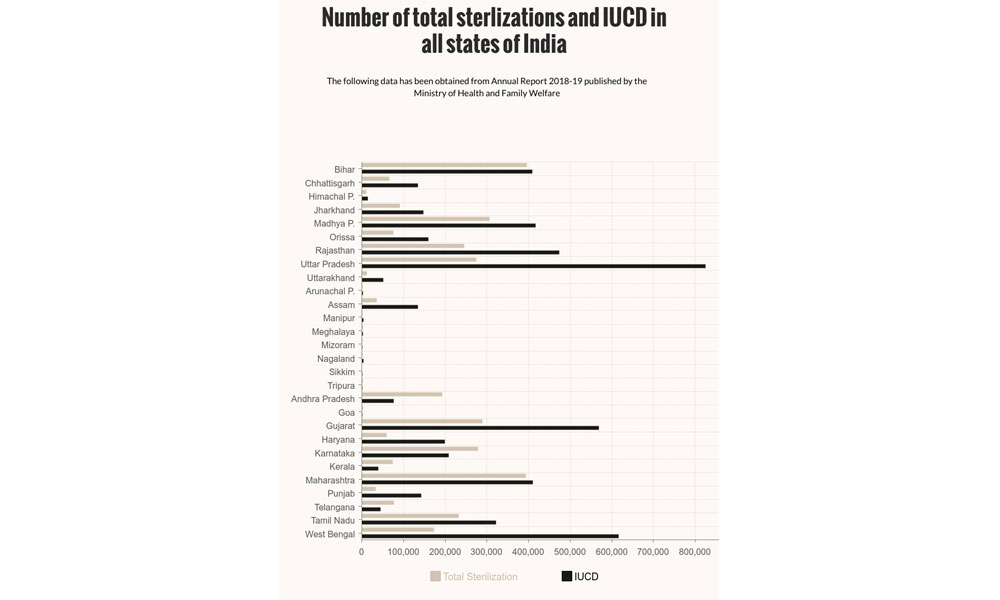 The Softcopy interviewed many village women who did not know anything about contraceptives or permanent contraception methods. Most of these women had either three or four children. The 2011 census states that Sagar has a population of 12958 people of which children aged between 0-6 are 15.32% of the total population.
Expert Mr. H Sudarshan, Secretary of the Karuna Trust, an organization that deals with provision of primary healthcare to those who are unable to access it, said, "The PHCs in Yadgir district come under C category and should have emergency contraceptives available at all times. A box of condoms must be kept for the villagers and oral contraceptive pills need to be available to the women. Intra-uterine devices should be available and it is the responsibility of the Accredited Social Health Activists (ASHAs) and the Auxiliary Nurse Midwives (ANMs) to spread awareness. Emergency contraceptives should be available too."