Karnataka State Fire Emergency Services(KSFES) is conducting its annual sports event for the first time after COVID-19.
The sports event happened in the new stadium at the Mundkur Fire and Emergency Services Academy on Bannerghatta road.
Tejas, a fire department employee, who takes part in the event every year, said, "This year it was conducted for the first time after COVID-19 and it worked out in a smooth and organised manner" He added that they had over 250 participants this year.
Ravikumar D, District Fire Officer, Jayanagar, said that the sports event is conducted for the fire department personnel every year to boost morale. Fire-fighters and employees from all seven zones in Bangalore– East, West, South, North, Hubballi, Bangalore Rural and Urban attend and participate in it. "The Fire-fighters, Homeguards, and the Civil Defence officers participate in these yearly games." He said that the new stadium was constructed by the Bangalore Metro Rail Corporate Limited (BMRCL) in return for the land KSFES had given it for the Bannerghatta metro line construction.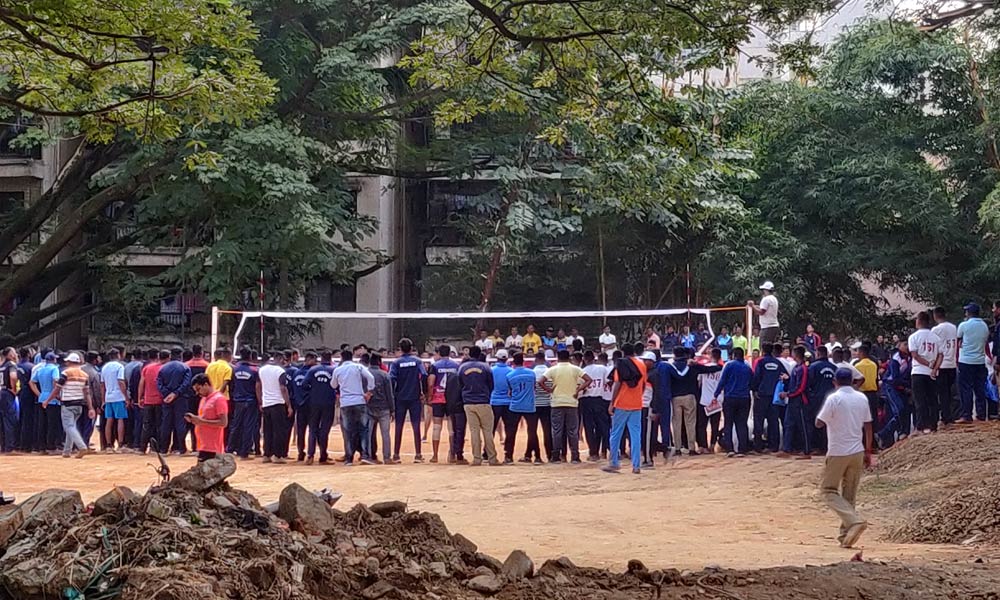 Ravikumar added that they conduct cricket and football matches every month. "In the first week of December every year, we conduct an annual sport event where we have games like–100m- 200m races, high jump, long jump, kabbadi and volley ball."
Ravindra, a fire-fighter at the Jayanagar fire station, said that the fire-fighters and fire employees work long hours. "We look forward to the monthly and yearly fun and engaging sports event." Fire-fighters usually have a 10-hour shift from 8 a.m. to 6 p.m. but it usually gets extended by a few more hours. The games go on for an entire week.
Tomorrow, Dec. 3 marks the end of the Annual Fire Sports Event. Amar Kumar Pandey DGP inaugurated the ceremony at the beginning of this week and will be there for tomorrow's closing ceremony as well.