Yelahanka's Ayushmati Clinics keep patients waiting as doctors are unavailable.
Ayushmati Clinics in Yelahanka, even after almost a month of inauguration, do not have positions filled. They are still struggling to fill vacancies which were allotted by the Bruhat Bengaluru Mahanaga Palike (BBMP).
This BBMP collaboration with the Primary Healthcare Centers (PHCs) is not functioning in Yelahanka as patients queue in waiting at the clinics.
The Ayushmati Clinics were launched specifically to cater to women patients – giving them consultation free of cost, and making it accessible easily in existing clinics.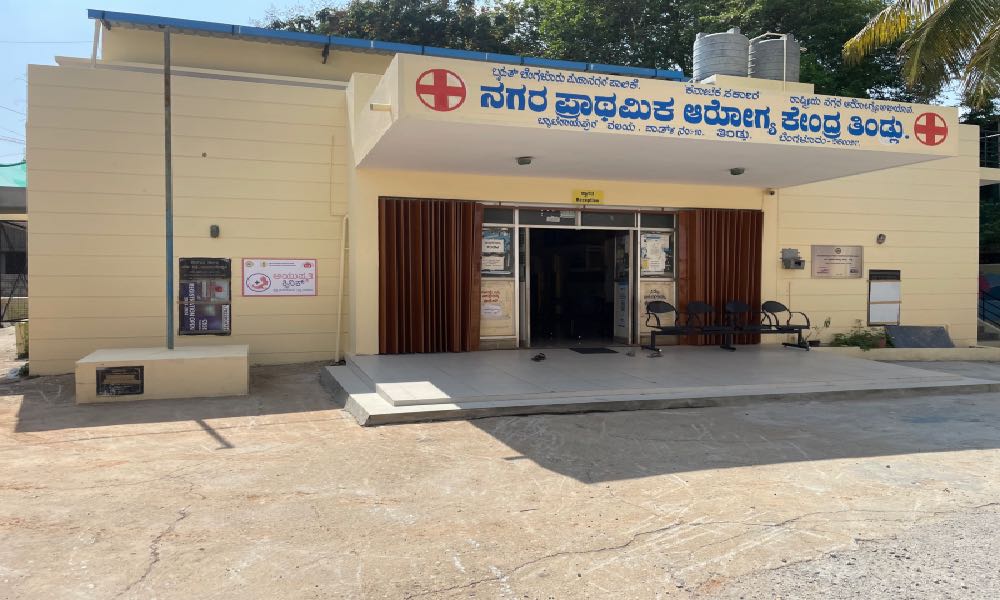 Yashu, waiting for his pregnant wife's checkup said, "The doctors are not available. They have asked me to come with my wife tomorrow or day after tomorrow again." Yashu said that the staff at the clinic is confused about when the doctors might be available. Yashu added, "It is difficult to come everyday and see if a doctor is here or not."
An official at Veerasagar urban PHC said, "The PHC is very small, we don't have a Ayushmati women clinic inside. We could only have a Out Patient Department (OPD). The doctor is only available on alternative days and the PHC is understaffed." The directive from BBMP said that there won't be any new clinics built, but existing clinics would have the Ayushmati facilities available. However, officials say that that step is yet to be taken in some PHCs.
Moreover, the PHC in Thindlu in Yelahanka has an Ayushmati women clinic; but that is only functioning with a general physician, a pediatrician, and a orthopedic. Jyoti, a nurse at Thindlu PHC said, "The PHC is understaffed. We have three permanent nurses and two nurses on contract base. But we have four doctors— three for Ayushmati clinic and one for PHC. But the doctors are only available for one day."
Deccan Herald reported that the Ayushmati Clinics are supposed to have a physician, orthopaedic, surgeon, pediatrician, gynaecologist, or ENT specialist/ophthalmologist/dermatologist." However, in the Thindlu Ayushmati women's clinics, the pediatrician comes on Monday, orthopedic comes on Wednesday and a general doctor on Friday. There are no more doctors who are available at the clinic.
The Deccan Herald article further reports that out of the 50 clinics, only 10 have doctors throughout the week.
The officials at the Yelahanka clinics said that in most of these clinics, the other activities like referral services and wellness activities which are supposed to be conducted are also not happening.