Under their campaign, Nammoora Charche , AAP has launched a drive that encourages youth to apply for voter Identity cards.
The Aam Aadmi Party (AAP) has recently launched a drive under the Nammoora Charche campaign to assist the youth of Karnataka to apply for their voter ID cards.
Veena, an aspirant ward member from Koramangala AAP said that the drive is essential to increase the number of voters on the voter list for the upcoming assembly election.
Veena said , "Updating the voter list is a continuous procedure and has to be checked and reworked every three months. But in reality, the public does not want to spend their time and bother to go to the government offices to update their voter ID cards. So, we must encourage and help our young voters to apply or update theircards and to vote in the elections."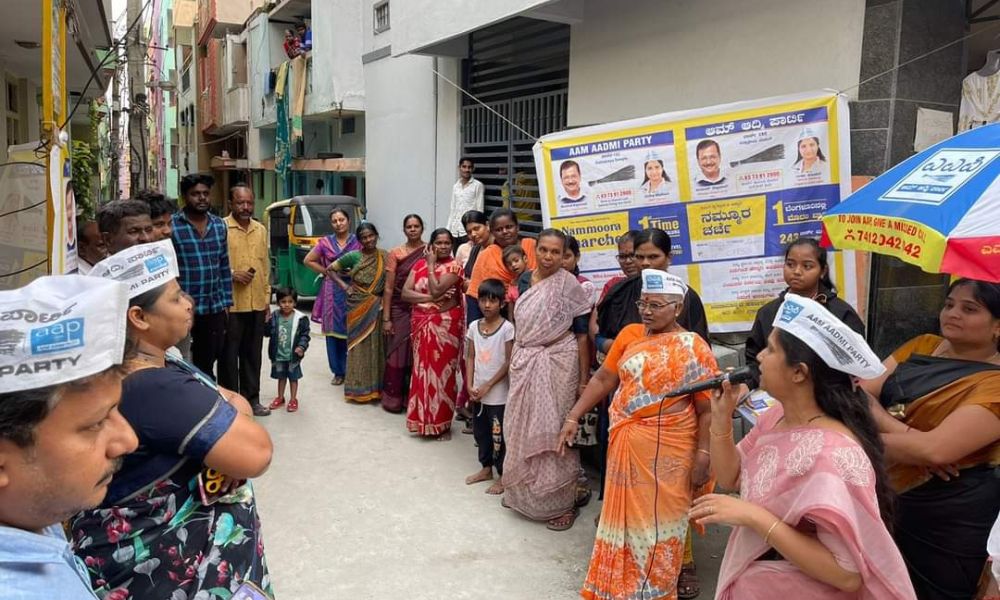 She added that under theNammoora Charche ,they have launched this campaign with the help of different marches, camps, and events.They are motivating the young generation to take part in elections.
Kalai Rao, BTM Assembly Constituency President of AAP, said this is a very meaningful initiative taken by them. "Other parties are also now coming up with similar kinds of initiatives. Through this, we can understand how good and effective this initiative is."
Aarsha Rao, who attended the voters ID card drive by AAP said, "It was really helpful. I am 19 years old, and I did not have my voter ID card because I am not that interested in elections. Members of AAP assisted me to apply for a Voter ID card. I like the way they are promoting the drive and I genuinely think it is very important for the youth to take part in elections actively. It's great that someone has taken this initiative."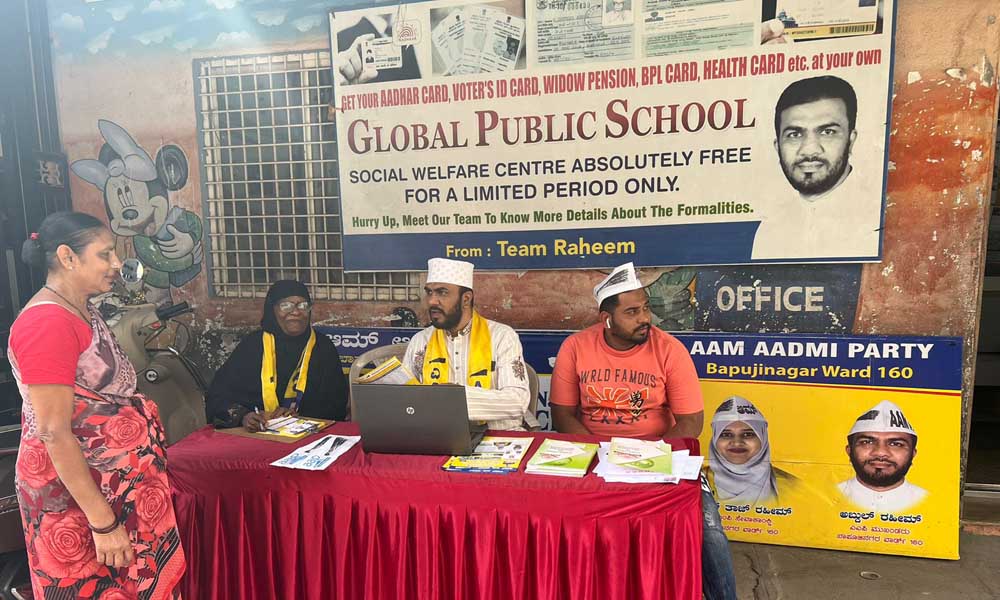 Janata Dal (Secular) (JDS) Spokesperson, Thippeswami said, "We are also coming up with a similar kind of initiative called Mathdaan Abhiyan in which our party members will be to every householdand try to convince and motivate the youth to apply for their voter ID cards."
He added, "No one has asked us to do such work.But as a public servant, it is the duty of every party member to motivate citizens to cast their votes and take part in elections."
Ratan from the Bharatiya Janata Party (BJP) media team said that there is a difference between motivating people and doing actual work. This is just a promotional strategy by AAP and other parties before the upcoming assembly elections. They are not really interested in improving the voter list. By launching these small campaigns, they are promoting and publicizing themselves.
However, he added that BJP has been motivating and assisting the youth to apply for their voter ID cards for a long time. Other parties are just copying us because our initiatives and drives were always successful.
Veena points out that this is the first time a political party has launched such a drive in every ward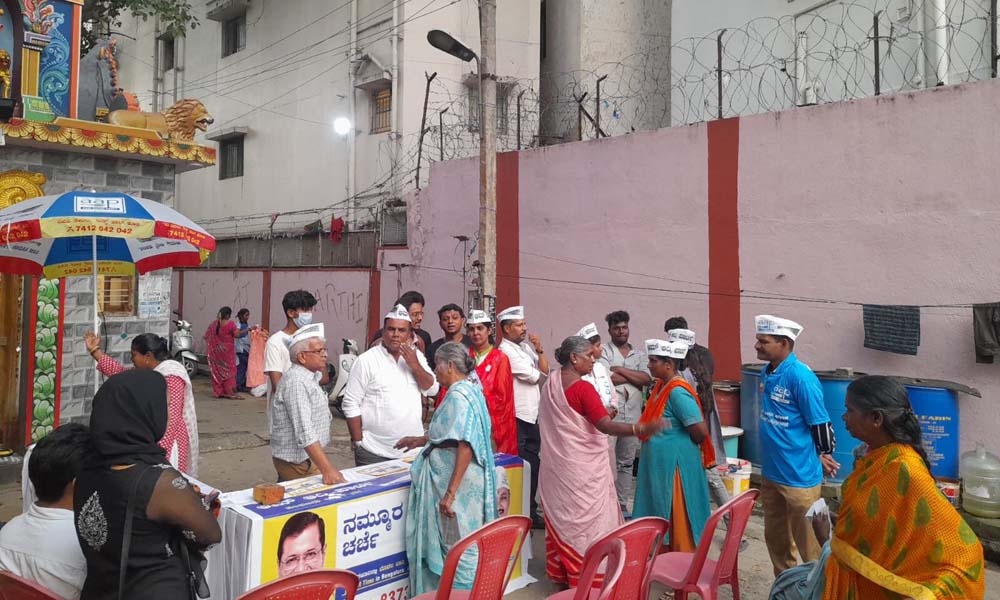 Dr.Hrishikesh M Bevanur, a professor of political science and a keen observer of state politics, said, "It is good that political parties in the state are coming up with such work but I think instead of Bangalore or just in urban areas, they should focus more on rural areas and taluks. Because in rural areas, people are not aware of elections and other processes involved in it."
He added, "But if political parties are doing this voter ID campaign in urban areas where people are well aware of their rights and the election process, then it can clearly be a self-promotional technique. It is the work of the Election Commission (EC) and they have to do it properly."
N R Nagaraj, Under Secretary of the EC said, "We are well aware of our work with all the techniques, resources, and database of peoples through Aadhaar.We also know how to do our work, and even if some political parties want to do our work, we cannot stop them. Because they are taking up welfare work on their levels."