Government officials believe that the implementation of the scheme is difficult in urban areas
The Pradhan Mantri Matru Vandana Yojana (PMMVY) is not well known among pregnant women from Below the Poverty Line (BPL) families in Bengaluru. Government officials say, that there is no online facility available to apply for the scheme nor is it well utilized by BPL women in the city.
Khatija Begum, who is seven-month pregnant, said that she has never heard of this scheme and was not aware that the central government provides any specific scheme for pregnant and lactating mothers.
Department of Women and Child Development officials say that the PMMVY is tailor-made for maternity benefits and is run by the government of India. Beneficiaries in this scheme receive Rs.5,000 in three installments.
Deputy Director Integrated Child Development Scheme (ICDS), Department of Women and Child Development, said, "It is difficult for women in urban areas to apply for this scheme. For women in rural areas, they have many anganwadis nearby to apply." He also added that there is no online provision to apply for this scheme.
A study published in the International Journal of Community Medicine and Public health noted that knowledge about the schemes related to pregnant women and child care is adequate, but Accredited Social Health Activists (ASHA) and Anganwadi workers need to work more to create awareness.
Since awareness among potential beneficiaries is low, women, such as Devaki, a nine-month pregnant woman at Gosha Hospital, say they have not been applying for this scheme.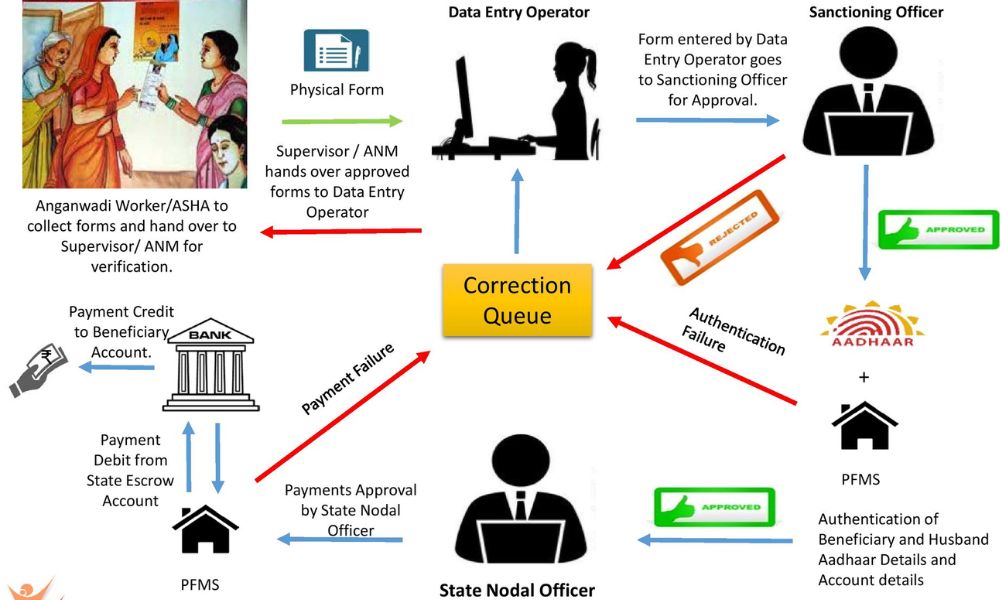 T.V.S. Sasidhar, Assistant Professor, Department of Policy and Governance, Azim Premji University, said, "The connection between Anganwadi Workers and ASHA workers with the pregnant women and lactating mothers in urban areas is limited. If a digital platform is launched, various civil societies will also encourage them to apply for this scheme. Through the platform, the application can directly reach the state nodal officers."
He concluded by saying that in urban areas, maybe ward offices could help with the applications.