Despite subsidies to encourage Kannada cinema, just two small theatres have been set up in Karnataka till 2022.
Only two mini theatres have been set up in Karnataka so far, despite the subsidy offered by the government in an attempt to encourage regional Kannada movies in semi-urban and rural areas. Officials say the proposed subsidy is not sufficient.
M.N. Kumar, distribution secretary at the Karnataka Film Chamber of Commerce (KFCC), said that people are waiting to invest but nobody wants to bear the cost of land as well as building and furnishing. "Only two theatres in Haveri and Bagalkote districts have been set up so far after the Karnataka government's proposal," he said. He further said that to establish a mini theatre, a person needs to get permission from eight departments: police, electrical, health, the public works department, the film division, municipality, and two others. After that, the person has to obtain a licence from the District Collector (DC), which is very difficult.
In 2017, Karnataka Chalanachitra Academy, a semi-government body, submitted a draft policy in which, to encourage Kannada movies, small theatres with 150 seats in semi-urban and rural areas were proposed by the government. In this regard, the government established certain guidelines, which state that the theatre must not be within a two-kilometers radius of an existing theatre, that the space should not exceed 200 seats, and that if someone opts for a subsidy of Rs. 25 lakhs provided by the government for support, the movie exhibited in the theatre must be in Kannada.
Keshwa, working with the K Sera Sera Cinema Facility Management Pvt Ltd for the Mini theatres across Karnataka region said, "We have not taken any subsidy from the government so we can exhibit movies in languages other than Kannada. However, we mainly show movies in Kannada language."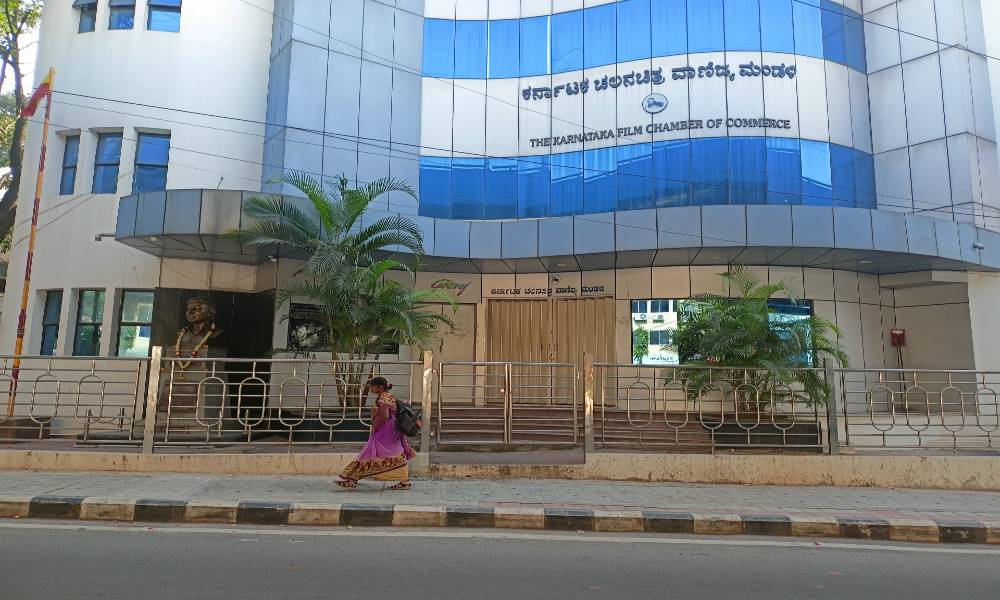 Kushal, who owns two regular theatres in Karnataka said that the government is providing the subsidy of Rs. 25 lakhs to anyone willing to set up theatres, which is not sufficient for building, furnishing, and equipping it with quality articles. "I can't invest in both the land and the building altogether because then the investment will be higher." Whether one constructs 200 seats or 5000 seats theatre, the cost of investment will be almost the same."To run my theatre, I should have blockbuster movies like KGF 2 every week, which is not possible in Kannada language. So I have to rely on other industries [languages] to recover the cost of investment," said Kushal. He also said that to have a tremendous collection, one needs to have a good footfall, which means the theatre should be near to at least "semi taluk" level cities.
Balaji Badrinath, a real estate consultant at Coldwell Banker Value Add Realty, said that the infrastructure cost to build a theatre is very high, and that too with a world-class acoustic system." The issue with the investors is whether they will be able to get a return on investment (ROI) for running the theatre as movies these days do not run in a theatre for more than a week or two, and most of the collection they get is within the first two weeks only."
He further suggested that the government should at first do a trial run and see whether it is feasible; only then will the investors line up.