Change in payment system can remove the middleman from the system, says expert.
Accredited Social Health Activist (ASHA) workers are not being paid on time because the National Health Mission (NHM) has switched from Public Financial Management System (PFMS) to Direct Benefit Transfer (DBT) which is causing delays in payment.
Dr. Prabhu, Nodal officer for Asha at NHM said, "The payment issue is not only with Asha worker but with everyone who works under NHM. The delay is not intentional but it is because of the transition."
Chandrakala, an Asha worker said, "We have not received our incentives from past two month and many of us have not received incentives from past three-four months."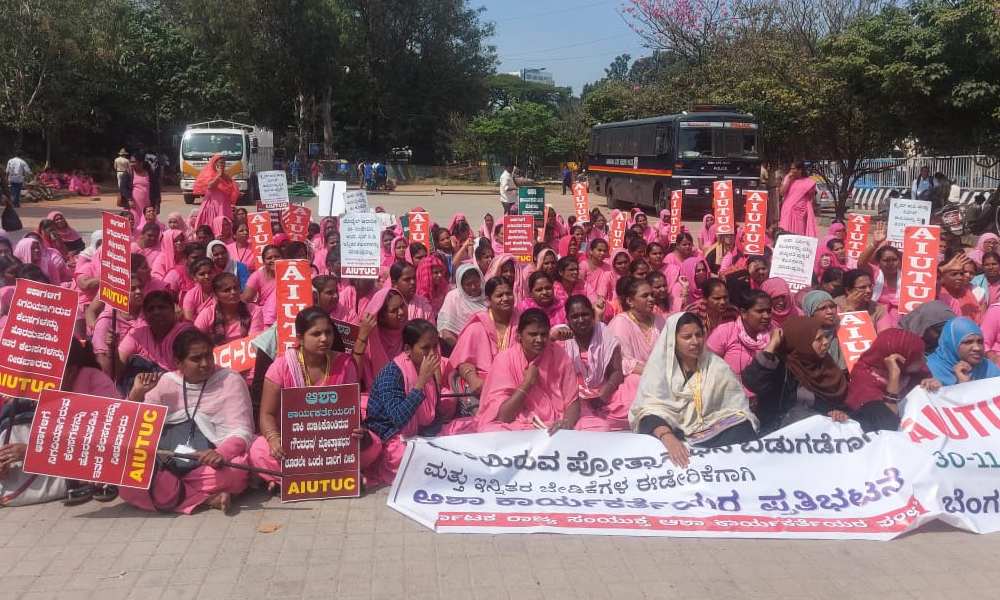 Dr. Prabhu said, "The change that NHM is trying to do is technology advancement, it means that we are removing the hard copies and changing it to electronic form. We are doing so to remove the duplicity in the system."
Usually when the government changes any banking system, it is because the upcoming system is better than the previous system. Dr. Y. Nagaraju, Assistant Professor of Canara Bank School of Management Studies at Bangalore University said, "Most of the government schemes are changing to DBT system. The reason to change the system is to reduce the delay in incentives of workers and to remove the middleman from the system."
Assistant Professor also said that the change would only be a benefit to the workers, as the workers would receive the payments directly.
ASHA workers
Accredited Social Health Activist (ASHA) workers are an alliance between the community and the public health system. They help in creating awareness on health among the community and help in increasing the utilisation of public health facilities, especially for women and children, who find it difficult to access public health facilities.
The Nodal officer also said, "Asha workers are local women from that particular area and they are responsible for that area only. But they are not regular employees of government, they are volunteers. And for the volunteering work they are given incentives."
Earlier Asha workers were only supposed to get performance based incentives but later, the government provided them with other incentives like state incentive of Rs 5,000. The, NHM gives an incentive of Rs 2,000 and Rs 1,000 which is given as a team based incentive to the workers. So every month, Asha workers get a fixed incentive of Rs 8,000.