The New Mangalore port is Karnataka's only major and busiest port. The state has ten minor ports too. 
There are plenty of fish in the sea, but no one to catch them.
The pandemic drove most of the migrant labourers back to their home towns. Karnataka's marine export industry is one of the industries affected by this.
Data from the Karnataka Economic Survey, 2021-22, states that the marine products export performance of Karnataka declined by 50 percent after the pandemic. It was Rs. 1,048.72 crores in 2019-20, the year before the pandemic. This went to Rs. 1,118.06 crores in 2020-21, the main pandemic year. This number fell to Rs. 555.52 crores after the pandemic, in 2021-22. This shows that the performance of marine exports declined by Rs. 562.54 crores.
"When there are fewer boats out at sea, the export will be less too," said Dr. K. Ganesh, Assistant Director, Marine Products Export Development Authority (MPEDA), Mangaluru. The pandemic had a sort of delayed effect on the marine export industry in Karnataka. He said that there are two main reasons for the fall in export performance; shortage of labourers and no catch.
The first reason is caused by the pandemic, said Dr. Ganesh. He said that most of the labourers who worked in this sector were migrants. They were forced to go back to their home towns and find alternate means of making a living. He said that now most of them see no reason to return and work as a labourer here.
The second reason is a little connected to the first reason. There was a decline in the fish and other marine animals catch in 2021-22. Dr. Ganesh said that this is because no one is there to take the boats out onto the sea. The pandemic also caused a lot of people to sell their boats as they experienced losses.
In 2020, Business Standard reported that fishermen will be facing huge losses even after lockdown. It said that though fish is included in government's essentials list, the fishermen find it difficult to sell their catch. This is due to all the restaurants and markets being closed down.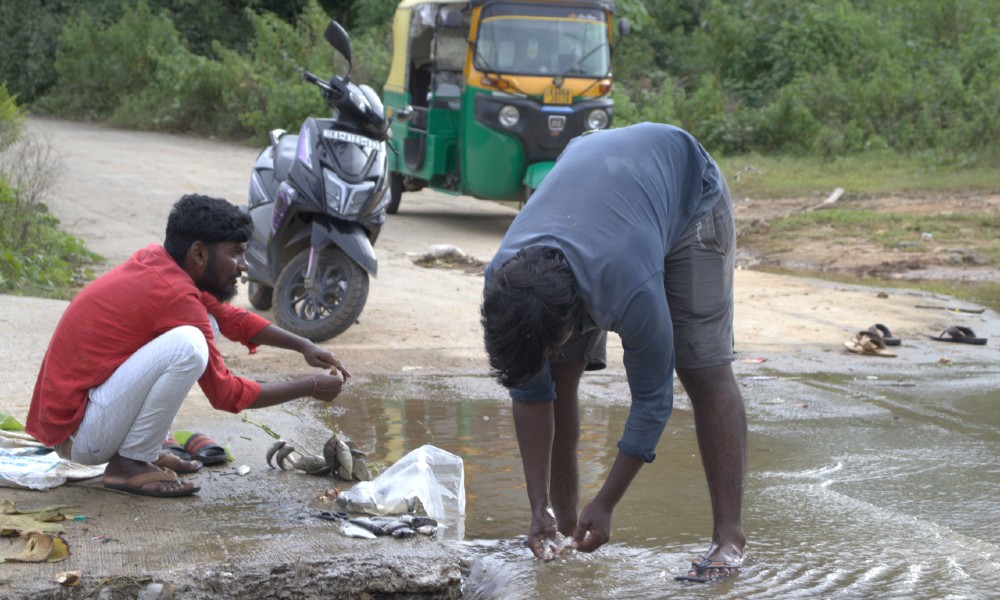 A spokesperson of United Marine Products, a marine products manufacturer in Mangaluru, said that their main issue is the slow rise of demand for marine products. He said that production of marine products has slowed down a lot during the pandemic. All their usual customers like restaurants and culinary schools were closed so there was a fall in demand too. They had hoped that the demand would pick up after the lockdown restrictions were eased. "And while it did pick up, it is picking up at a much slower rate than we anticipated," he added.
On the other hand, a private marine products exporter said that there is not enough production happening. He said that lack of labour at the manufacturers and less number of fishermen together might be reasons for the fall in exports.
A few months ago, the Karnataka State Pollution Control Board (KSPCB) shut down 15 fish meal units in Dakshin Karnataka. They were shut down for causing too much water and air pollution. Dr. Ganesh said, "Every time a fish meal unit is shut down, the export process is obviously affected for at least two or three months until we find an alternative to it." He added that the decision to shut down these 15 fish meal units was a valid one.
"When there is a fall in exports, income of the whole state will fall due to which the pace of development of the state will surely fall," said Sonam Arora, Post Graduate Teacher of Economics. She said that this will have an overall effect on India's economy. Government support can surely help to increase the production. She added that this support could be in the form of credit, insurance and other required materials which will help them to increase the production.