Auto drivers say that the cost of driving autos using LPG is a cheaper option for them.
BENGALURU: The Karnataka state government is planning to introduce subsidies for auto-rickshaw drivers to change to electric autos.
Mallikarjuna C, Additional Commissioner for Transport, said, "A subsidy of Rs. 60,000 will be given to the auto drivers who wish to change to an electric auto." However, he did not mention a particular date for implementing this.
However, the auto drivers are not interested to change from LPG or CNG autos to e-autos.
Someshwar, an auto driver who is using a Liquefied Petroleum Gas (LPG) auto, said, "No matter how much subsidies the government provides, I would prefer LPG auto. I do not have any plans to shift to e-auto."
An e-auto costs around Rs. 3 lakhs. The reports from Vahan Sewa, a government portal, showed that there are 63 e-rickshaws in Karnataka and 106 cart e-rickshaws.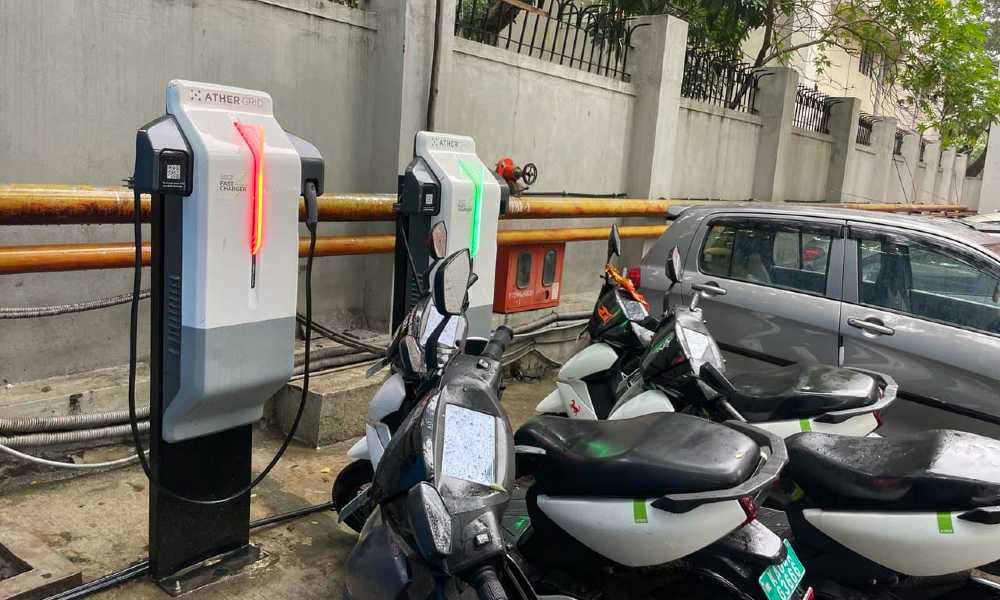 Chandrashekar, another LPG auto driver, said, "I would prefer LPG or CNG, but not e-auto as these autos does not provide enough mileage. For long distances, say, 100 km to 200 km, it is better to use LPG autos."
The auto drivers say that the pick-up of e-autos is low compared to four-stroke and two-stroke vehicles.
Ullash Kumar, an environmentalist, said, "Electronic vehicles cannot be a solution for the environmental problems. The change towards electric vehicles can be more dangerous than depending on fossil fuels. As the disposal of the batteries will be a major problem in the future."

Down the lane:
The government has done the same thing to encourage auto drivers to shift from two-stroke engines to four-stroke engines. There are a total of 12,046 two-stroke autos in the city. According to reports, the government banned two-stroke autos in the cityin 2018, while the registration of two-stroke engines was banned in 2005 by the central government. However, till 2018 there were around 26,000 two-stroke autos in the city.
The 2021-22 reports from the transport department show that there are around 65,000 three-wheelers in the city.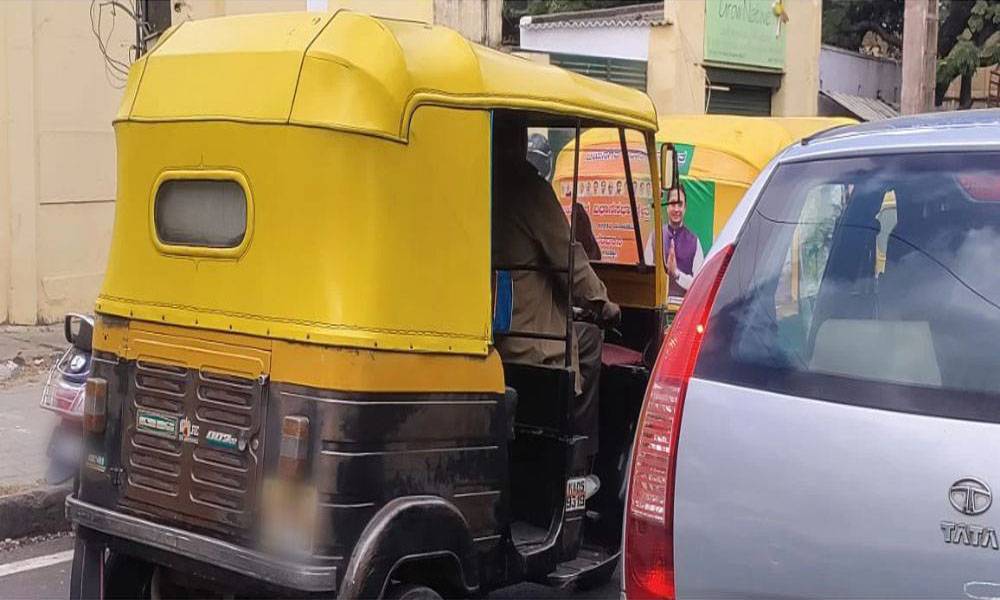 However, even after 22 years of ban on two-stroke engines by the central government and the Karnataka state government, more than 20 percent of the autos still run on two-stroke engines in Bengaluru.
Initially, auto-rickshaw drivers would receive subsidies for converting their autos to four-stroke autos. However, drivers who changed did not receive any support from the government.
Raghu Narayana Gowda, a member of the Peace Auto Association, said, "We are not against the government about banning two-stroke autos. But the auto-rickshaws which we converted from two-stroke to four-stroke did not receive any subsidies from the government." According to Raghu, no government subsidies have been given to auto-rickshaw drivers since 2016.
"We are taking measures that there should not be any two-stroke autos in the city. However, we are planning to release subsidies for auto-rickshaw drivers regarding converting their autos from two-stroke to electric ones,"said C. Mallikarjuna.
"Our officials check the vehicles and if they find it is a two-stroke, then a fine will be imposed by our officials," added the official.
Prof. M. N. Sreehari, a mobility and transport expert, said, "When a rule is passed by the government, it must be followed by everyone. If an auto driver cannot afford an electric auto, then he should at least change it to a four-stroke gas auto."
On the contrary, Ullash Kumar, said, "Banning a particular engine model will not lead to better air quality index. The government should restrict the registrations of newer vehicles in the city. Hence, this will lead to a control on the number of vehicles and a better place."
The environmentalist also added, "Restrictions on entry of a few vehicles into the city by the government would be a better option than asking the auto-rickshaw drivers to change their vehicles, which they cannot do."
EVs vs. Two-stroke vs.Four-stroke:
Srivatsa Daitha, MEP Engineer at L&T Chennai, said, "The electric vehicles (EVs) are new school. Having benefits like instant torque, the bare minimum spends on its maintenance, and zero emissions, this technology has leapfrogged in the past two years."
"The step towards electric vehicles is challenging in the developmental phase," said Srivatsa. Major problems in EVs include long charging time and low mileage range. The initial cost of an EV is very high, compared to regular internal combustion vehicles. "Technologies like new types of batteries are being developed and tested to give good mileage with fast charging speeds," he added
According to Srivatsa, two-stroke engines have higher power and torque than four-stroke engines and EVs. He added, "However, partial combustion of lubricating oil along with fuel in two-stroke engines leads to smoke and noise. The emissions in two-stroke engines are very high. On the other hand, this problem is eliminated in autos with a four-stroke engine."
"But taking EVs to the masses remains on the factors like providing subsidies on these vehicles, promoting them widely, and setting up many rapid charging points."
"Since many companies are being competitive to bring this technology into the people, it must be the government that ensures that good quality and safety of EVs is not compromised," added the engineer.