Due to the ongoing second wave of the COVID-19 pandemic in India, many government hospitals aren't able to admit non-COVID patients with terminal diseases.
Kolkata: Due to the second wave of the COVID-19 pandemic, most government hospitals are only admitting COVID patients. This coupled with the unavailability of hospital beds, patients with health problems like heart diseases, are not getting treatment from hospitals.
Kumkum was diagnosed with cardiomyopathy in 2011. Cardiomyopathy is a disease of the heart muscle that makes it difficult for the heart to pump blood into the body. As of now, this disease has no cure.
"After my diagnosis, I was functioning on medicines until 2016 when my heart rate increased to about 232 bpm. Then, an ICD machine was implanted in me and I also suffered from two cases of heart failure in 2018 and 2020," said Kumkum.
She was admitted to Calcutta Medical College, one of the prominent government hospitals in Kolkata and was under the consultation of doctors. The only cure for cardiomyopathy is a heart transplant and Kumkum was at the second position in the transplantation list when the pandemic hit last year.
"I was at the number two position on the list and was very close to getting my transplantation done. That is when the pandemic started and Calcutta Medical College transformed into an exclusively COVID-19 hospital. I have been somehow surviving on medicines since then. I don't know when I can get my treatment done," added Kumkum.
Dr. Subhasish Mahapatra who works at Calcutta Medical College said that currently very few non-Covid patients are being admitted. "We can only admit them when the Covid cases subside. But that is going to take some time. It is a truly sad affair," he added.
Dr. Chandrakant Laharia, a public health doctor, said it is understandable why Covid-19 patients are given a higher priority at present. But he added it is equally important that hospital services, and government services, especially, should remain open for non-Covid patients as well.
"Primary health centres and community health centres, especially in rural areas need to still keep providing services to non-Covid patients," he added.
Dr. Laharia believes awareness among the general public should be increased.
"People should be made aware that if their condition is not severe, its treatment should be delayed. But severe patients should not ignore their health since it can worsen with time. The government also needs to provide teleconsultation services," said Dr. Laharia.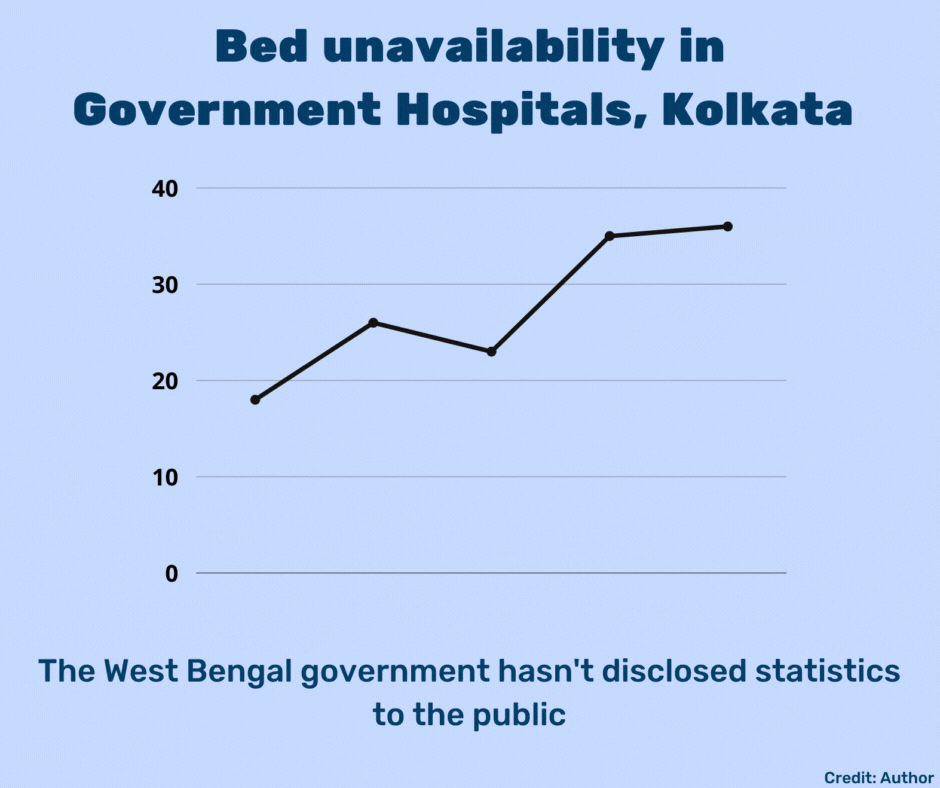 Dr. Laharia believes that since there is a decline in the number of Covid-19 cases in most states due to the restrictions imposed on them, we might be very close to a downward trend.
"I can't say for sure but it looks like the cases shall peak in a week and start coming down by the end of this month or, at most, by the first week of June. Unlike February 2021, as vaccine coverage increases, the chances of a trend in a downward slope in some time is likely," added Dr. Laharia.