Experts say increased fines and cancellation of registration can help in reducing the number of people driving with defective number plates.
Data from the Traffic Police Headquarters show the cases of defective number plates have reached over three lakh from January till October, 2022. People are hiding their number plates or the last number of their vehicle by either painting it white or by scratching it off.
The Central Motor Vehicles Rules, 1989 state that the registration mark has to be displayed on both sides of all motor vehicle; the front and the rear.. Moreover, it has to be visible clearly and legibly in the form of a security license plate.
A Traffic Head Constable said, "People hide their number plates or use defective ones on purpose so that they do not get caught by the traffic police for over speeding, not wearing helmet, or even in theft cases. Mostly, youngsters are caught for such cases while rash-driving, especially while jumping a signal."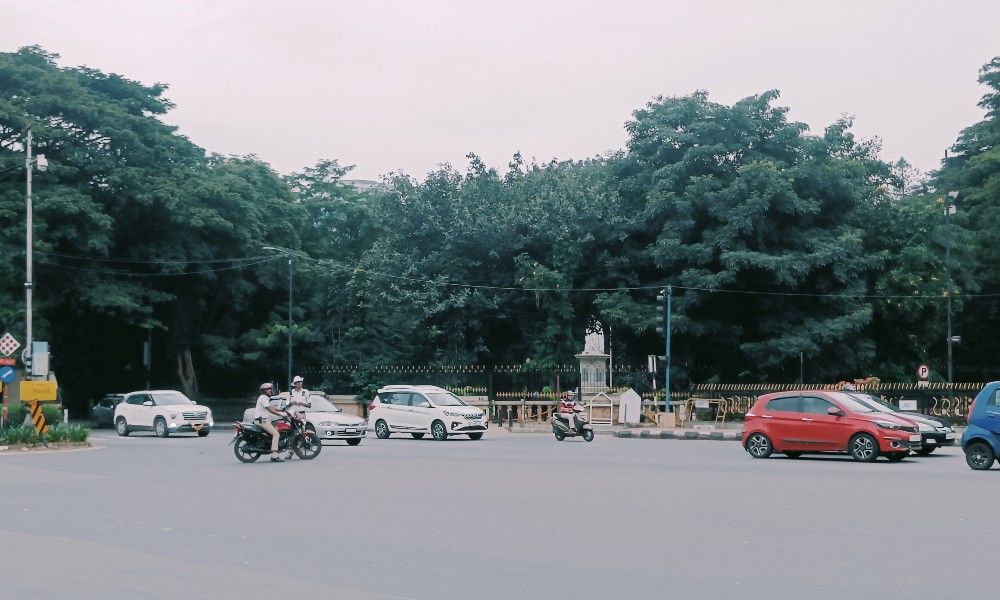 Piyush Tewari, Founder and CEO at SaveLIFE Foundation said, "The main challenge that cities face when it comes to defective or non-standard number plates is the detection of hit and run cases that kill and injure a large number of people each year, poor number plates make it harder to catch the accused. This issue can be resolved with increased fines, impounding of vehicle, and cancellation of registration as progressive penalties for repeat offenders."
Kala Krishnaswamy, Deputy Commissioner of Traffic Police (East Division) said, "When such drivers or motorists are caught, the traffic inspectors fine them Rs 500 and tell them about the repercussions and the road safety rules. Nowadays, we are getting more cases of people using phones while driving and not wearing helmets."