On the occasion of 'National Journalism Day', here are some exciting data stories on Journalism.
By- Neha Soni
By Riya Roy Chowdhary
The data depicts the declining trend of India's ranking on Freedom Press Index from 2016 to 2022
By- Anupreksha Jain
By- Shreshtha Dutta
By- Sneha Kumar
By- Harshita Meenaktshi
By- Somanjali Das
Level of trust in media in India from 2013 to 2022.
According to the survey conducted in India in 2022, about 66 percent of the respondents trusted media. The results of the global survey revealed incline of trust in China, UAE and Thailand. On the other hand, trust in news decreased by the largest share in Germany that year.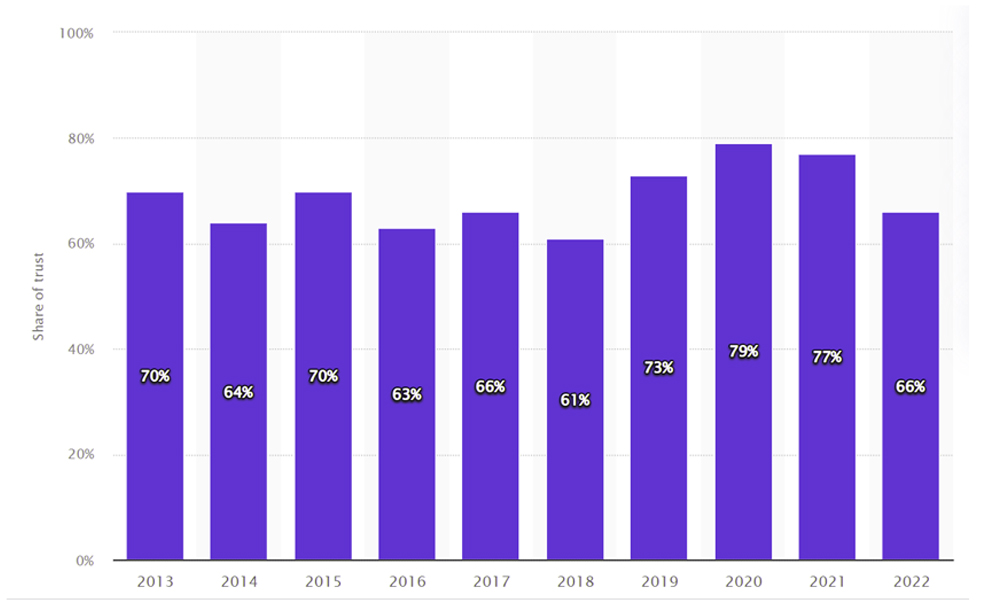 By- Dhananjay Gautam
By- Anas Ali
By- Aakriti Srivastava
By- Taniva Singha Roy'
Revenue of famous Indian News Channels till March 2022.
By- Anuja Parashar
Column chart showing the share of sources used to access news across India in 2022.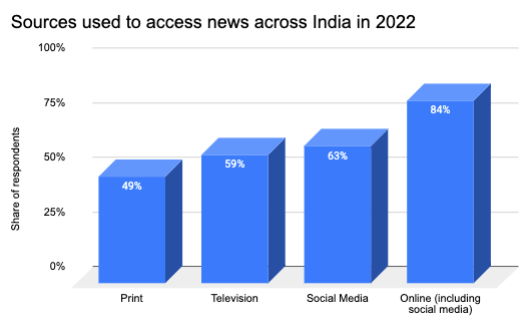 By- Mansi Arora