Experts say that due to poor eating habits the problem of low hemoglobin in children and women is rising.
There has been a 71 percent increase in cases of severely low haemoglobin level among women in the last four years and a 38 percent increase among the children from the whole of 2021 to Oct 2022. The cases of anaemia are increasing due to iron deficiency and unhealthy diet.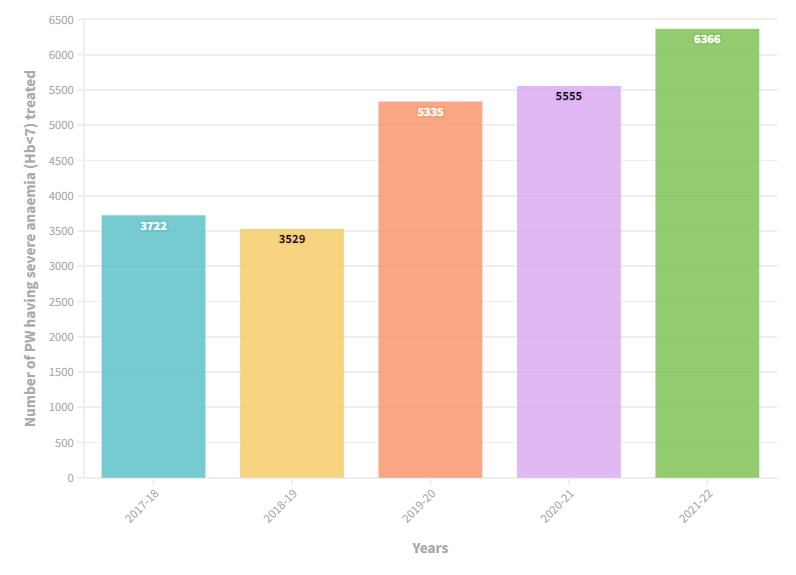 Ruchi.G, 39, said, "I have been facing this problem for more than a year. Due to hormonal imbalance, I started having irregular and heavy menstrual cycles which lowered my haemoglobin level. I have pernicious anaemia and I always feel, fatigued, have leg pains, frequent cramps, and have low energy."
Juili Kalbhor, 26, said, "I am anaemic since my birth as it is hereditary in my family. But after I started menstruating, the problems just increased as I started having irregular periods and I had to take medicines many times or iron injections so that I could get my periods. I also have health issues, like I can't walk properly, I can't get up directly from bed as I know I will faint. I tried to maintain my lifestyle but I couldn't do it for long as I am a working woman and it gets difficult to maintain balance between my work life and personal life."
Dr. Rajkumar, Deputy Director of Mother Health department said, "The data on pregnant women is collected from the Primary Health Centres (PHC), health sub-centres, anganwadi centres and from house to house visits. These women are mainly from below poverty line background."
Dr. Veena V., Deputy Director of Rashtriya Bal Swasthya Karyakram said, "We collect data from government and private schools and colleges, and anganwadi centres. We have created awareness at the school level and we are doing health checkups daily. We even make sure that iron tablets are provided to the children with low haemoglobin."
Dr.Sangeeta Malik, Head of Diet and Nutrition departments, Jagannath International Management School (JIMS), New Delhi said, "Due to the change in lifestyle, problems like low haemoglobin and anaemia is increasing among children and women. There are many reasons for the increase in cases — children prefer staying inside, eating habits have changed, the food we get is adulterated.
Nowadays, children don't prefer eating green vegetables which gives maximum iron to their body and with working moms, they don't have time to clean and cook green vegetables. People just use green leafy veggies to garnish their food but they should understand there is more to it."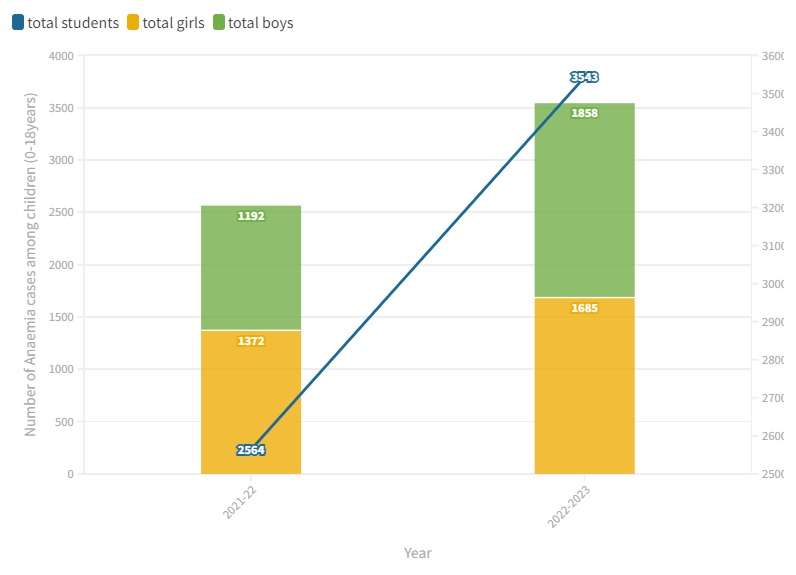 Karnataka Department of Health and Family Welfare has taken various steps to control the cases of low haemoglobin levels like weekly iron folic acid supplementation (WIFS), and program like Anaemia Mukt Bharat.
Dr. Sangeeta also said that schools should encourage children to bring green leafy-vegetable at least thrice a week so that they get use to it. Mothers should try to make the food visually appealing so that their child is interested in eating the healthy diet, she added.