Lack of local labour and short working hours is affecting coffee harvesting say coffee growers.
Coffee plantation owners in Karnataka are facing losses due to a reduction in production caused by inadequate manpower. Many coffee growers say that the workers do not work adequate hours, leading to crop loss.
Dinesh Naik, who owns a coffee estate near Balehonnur in Chikmagalur district, said, "My estate is about 130 acres and I need an average of 40 labourers a day and 70 to 80 during picking season. No local labourers are willing to work due to government freebies, like free ration of rice, oil and other food essentials." Due to unavailability of local labour, most of the labourers in coffee plantations are migrants from Assam. Dinesh added that in 2021, during picking season he lost 40 percent of the coffee crop as he did not have enough labourers due to elections in Assam.
N. Bose Mandanna, former Vice-Chairman of the Coffee Board of India and former member to the Karnataka State Labour Welfare Board, said, "The minimum wage for a labourer now is Rs.376.78  per day. On top of this, we also provide them with a bonus, provident fund, housing and travel allowance. The wages are fixed by the government, taking into consideration things like cost of living of the state, cost of food per day, among others. However, now that labourers are getting free ration like rice and oil, they do not have any incentive to work." 
K Gunashekar, Vice President, United Plantation Workers Union, said that only the permanent employees of large plantations get benefits such as bonus and provident fund and not the daily wage labourers. He added that migrant labourers do not get free ration in Karnataka. Labourers in small farms are only paid the daily minimum wage.
The labourers live in living quarters near the plantation. However, housing is guaranteed only in large corporate plantations like Tata and other large private plantations, said M.C Shivanandaswamy, General Secretary, The Estates Staffs Union of South India, Chikmagalur. "The living conditions of labourers of other land holders, who have 10 to 50 acres, are still worse. There is no water supply or housing or other benefits being provided. Some quarters are like cattle sheds. Due to the bad living conditions, we are facing labour scarcity now," he said.
Since coffee in India is highly labour intensive, the workers need to put in long hours for high yield. Coffee growers say that they experience a loss in business if the work hours put in are less. "We are dependent on labour for 90 percent of our production. Labourers nowadays are not ready to work for more than five to six hours, sometimes even less than that. If they do not finish harvesting in a day, the work prolongs leading to a reduction in yield," said Devaiah M.S, who grows both Robusta and Arabica varieties of coffee in Madikeri.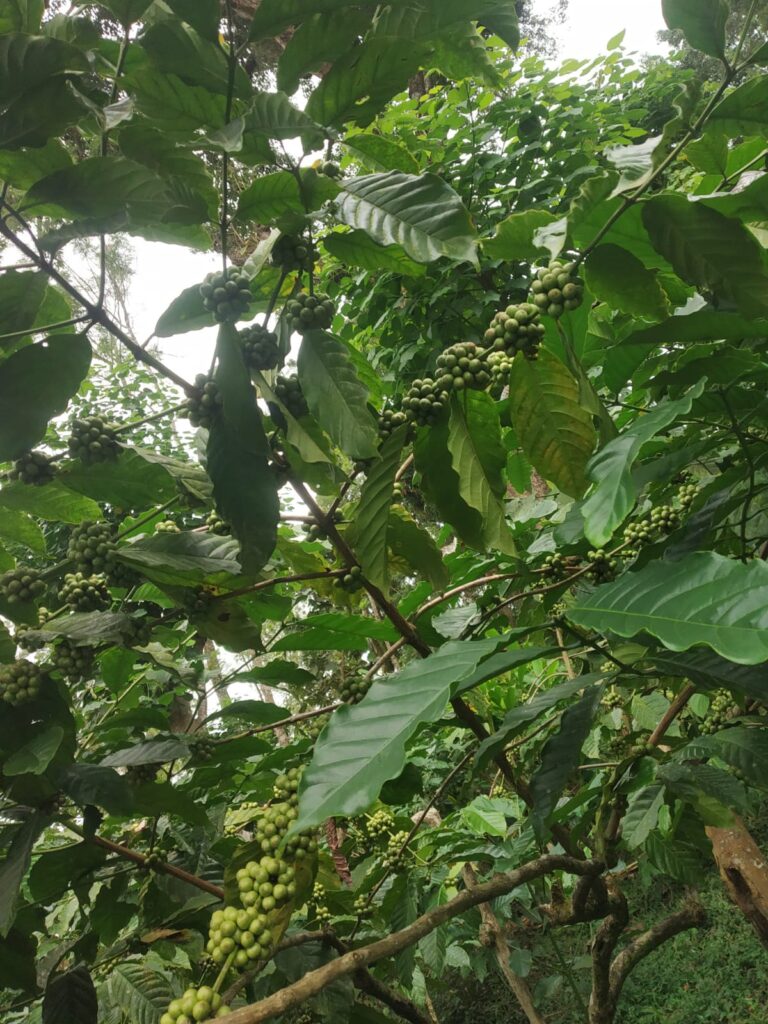 However, many have now shifted to growing Robusta as Arabica requires double the labour, said KK Vishwanath, a coffee plantation owner in Madikeri. He added that previously they used to get labourers from adjacent villages or from neighbouring states. They then started getting migrant labourers from states like Orissa and Jharkhand, but their numbers have now reduced as the economic situation in their states is improving. Now, almost all of their labourers are from Assam. "They say they are from Assam. If the situation in Assam also improves and their number reduces, I do not know what we will do," he added.
Data published by the Coffee Board of India shows that a total of 5,17,385 daily wage labourers were employed on average in Karnataka, in the year 2020-2021. The three districts where they are employed are: Chikamangalur, Kodagu and Hassan. And the wages per day amount to Rs. 357.16 in the year 2021-22; previously it was Rs. 340.68.
Mandanna said that now with the harvest season coming up they need more hands on deck. "It is now raining and we need as many people to dry the coffee beans. But absenteeism is rampant. The labourers do not come on time and work for a maximum of five hours when eight hours is required," he said. He added that the current migrant workers are not skilled in pruning or detecting diseases like the local labourers.
In order to reduce the dependence on manual labour, the Coffee Board of India is planning on subsidising machines that can be used in harvesting. An official said, "There are already a few machines that help in the weeding process. But there are not a lot of machines suitable to Indian conditions that help in harvesting. We have asked techies in IIT Roorkee to develop a harvesting machine that caters to coffee growers' needs in India."