BMTC says its buses travel only short distances and do not require first aid.
Most Bengaluru Metropolitan Transport Corporation (BMTC) buses do not have first-aid kits; those who do barely have medicines or have expired ones. Moreover, BMTC conductors also lack the training required to provide first aid.
A student who was traveling alone in a BMTC bus said, "I had experienced a minor cut on my hand from the surface of a seat but I was not provided with any band-aid because the bus did not have any first aid."
The Karnataka Motor Vehicle Rules require all BMTC buses to have the first-aid box intact with the medicines and equipment in readiness.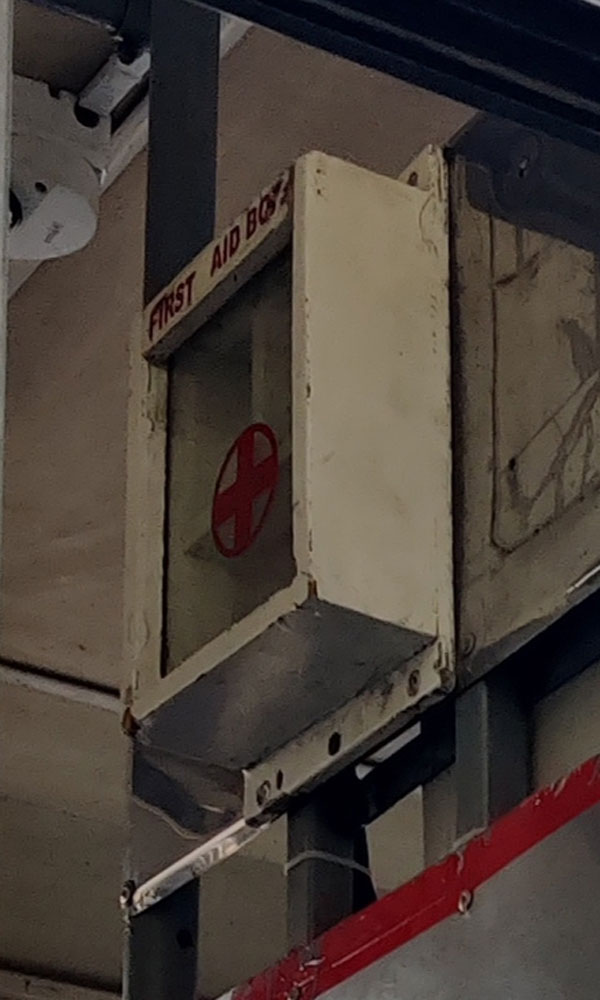 However, a BMTC conductor at KR Market bus station said he did not have a first aid kit on the bus because it is usually not needed. He said people only travel for 15-20 minutes on the bus and do not get hurt.
Prof. M.N. Sreehari, a traffic advisor and expert said, "Every public transport requires first aid, but nobody bothers to check if BMTC buses are equipped with all the necessary materials like first aid kits." He added, "If BMTC buses have a first aid kit, they only keep things like bandages and band-aids because they do not have an expiry date."
The Karnataka Motor Vehicles Rules also state that no one should be granted a conductor's license without undergoing training by the St. John's Ambulance Association (India). This is another guideline that is not being followed, as the conductor said he had never had such training.
Prof. Sreehari said, "Every bus operator, and conductor should know how to give first aid, but they do not take the necessary course or may have taken it about 10 – 15 yearsago. They do not remember anything about it, and in case of an emergency or accident, they depend on other people, a doctor in the crowd or someone who might know how to perform first aid."
Chief Mechanical Engineer at BMTC said, "The general public damages BMTC buses and sometimes people break the protective glass on the first aid kit to take medicines. While the first aid kits are supposed to be there, as these buses travel smaller distances and at less speed, there is no such need to have first aid boxes in BMTC. Accidents and other such issues in BMTC buses are rare cases. First aid is required in buses for longer routes."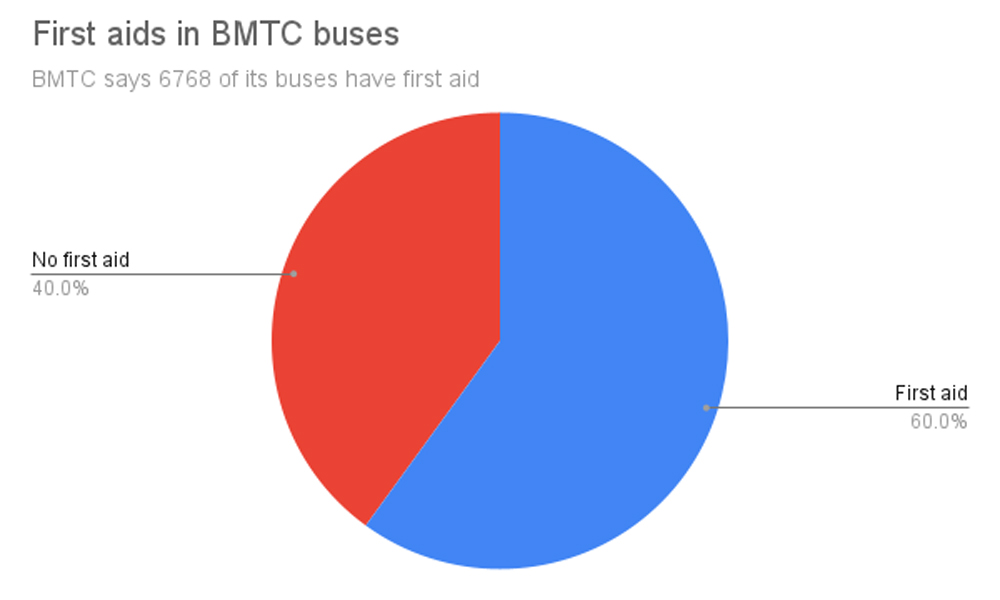 He said that 60 percent of all BMTC buses have first aid and receive their fitness certificates regularly and that as of 2022, 6768 buses have them. He added that "The BMTC is trying to have first aid in all buses, and it will be there soon."
A traffic controller at Kengeri bus station said, "All the new buses have first aid kits. It is only the old BMTC buses which face this issue of non-availability. All electric buses and new BMTC buses are well equipped with first aid kits."
However, Prof Sreehari said, "It is negligence on the part of BMTC to not regularly check if their buses have first aid. It is their responsibility to periodically and frequently replace the old medicines with new ones."