From June to September, nearly nine lakh properties were registered, with revenue of Rs 5,699 crore, the highest in recent years.
Karnataka is witnessing an increase in property registration over the last few months. From April to September 2022, approximately 13.5 lakh property documents were registered, generating revenue of Rs 8,630 crore, a 17 (or Rs 1,270 core) percent increase over the target amount of Rs 7,358 crore for that period.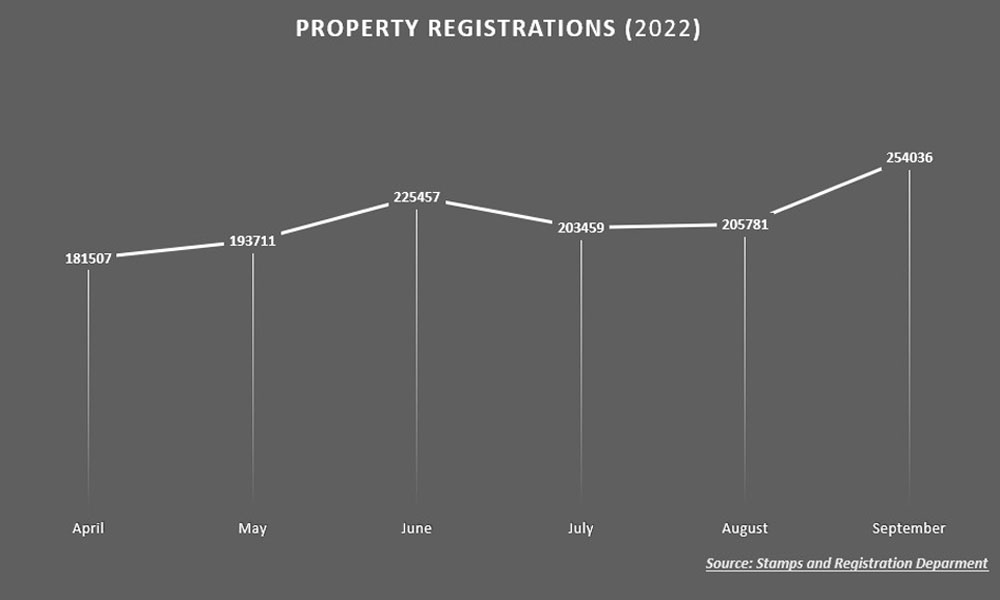 A record number of nearly nine lakh properties were registered between June and September, bringing in revenue of Rs 5,699 crore, the highest since the beginning of the year with An increase of Rs. 935 crore compared to the same period last year.
Dr. Mamatha B.R, Inspector General of Registration and Commissioner of Stamps said, "Last two quarters have performed well, it has set new standards for registrations and revenue for the state."
A few months back, Karnataka Government slashed the property guidance values by 10 percent across the state until July to help home buyers and the real-estate sector, which suffered badly from the pandemic. Also, stamp duty charges on apartments priced up to Rs 45 lakh have been reduced from five percent to three percent.
An official from the Stamps and Registration Department said, "With the withdrawal of property guidance value this year, we have noticed an increase in the number of property registrations in this year's quarter compared to the previous year's."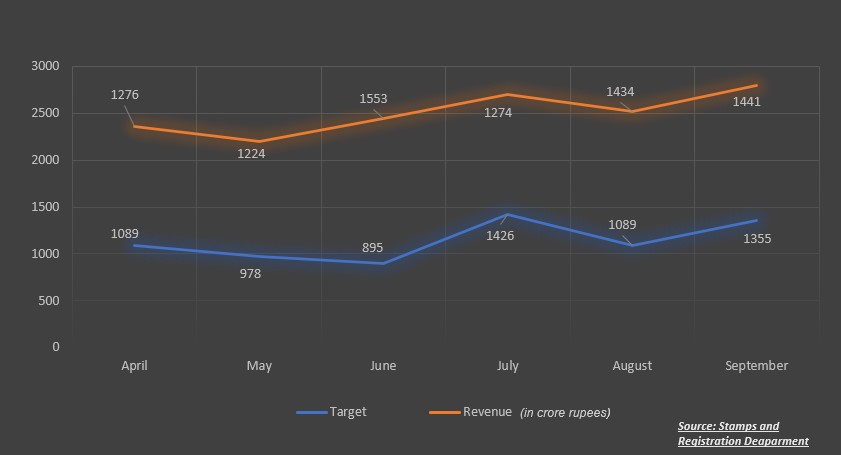 Property registration rose despite high loan rates, rising inflation and floods in Bengaluru.
Mohamad Ilias, Managing Director of a real estate company said, "In recent years, people have been spending more and more time in houses. As a result, the demands of home-buyers have shifted which has led to an increase in sales over the last few months."
A JonesLang Lasalle (JLL) India report shows that sales of residential apartments in India were above pre-COVID average levels by 148 percent in the January-March quarter as a result of strong sales in Bengaluru and Mumbai. The sales activity in Bengaluru contributed 24 percent to the quarter's total.
Urban planner, Sourabh Gupta said, "With the work-from-home era ending, people returning to the city from their hometowns has led to a sudden demand for housing facilities which has eventually led to urban sprawl in Bengaluru. At the present stage, the real estate market is performing well."
Bengaluru has also witnessed the launch of 9,860 residential units, a 12 percent increase over the previous quarter, as per reports of Cushman and Wakefield.
Rishi Kumar, who has recently bought a property in Koramangala said, "I was previously living in a rented house, the house was too small to move around, was not spacious and then the pandemic hit us, which urged me to buy my own house."