'181' toll free helpline number for women has been out of order due to lack of funds and 1091 doesn't exist anymore.
Women helpline numbers that are supposed to aid women in distress lack funds from the central government. According to one of the officials of the Women's Welfare department, the 24*7 toll-free helpline number 181 has been out of service for two weeks now. Whereas, 1091 was discontinued soon after being launched by the Karnataka Government in 2013 under the name of 'Sahaya Vahini.'
According to NHFS-5 Survey, 2020-21 Karnataka reported the highest number of domestic violence cases amongst women. Forty-four percent of married women surveyed in 2019-2021 claimed they had faced domestic violence of one kind or the other. But today Karnataka doesn't have a single toll-free helpline number dedicated to women's safety. All the numbers that are in operation are affiliated with women's NGOs.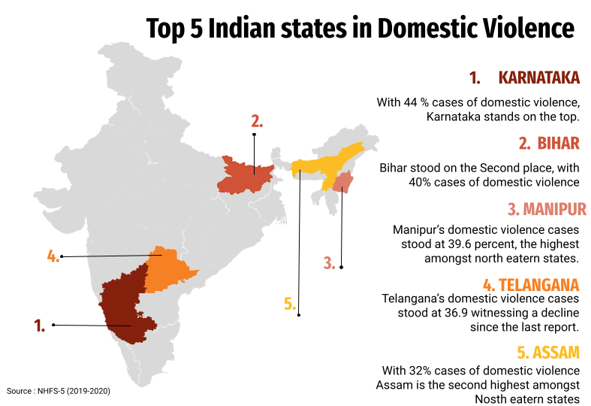 A 47-year-old woman who doesn't wish to be named said she's been facing domestic violence for the past 25 years and not once did she consider calling a women's helpline number. "I wasn't sure if they'd respond and I thought it'd be futile to call them,"she said.
Prof. R. Indira, a sociologist, feminist thinker and activist called these helpline numbers an empowering tool for women to counter violence but she questioned their limited outreach.
"How many attempts have been made to share details of this facility in the public domain, be it through the media or awareness campaigns? How many educational institutions have displayed helpline numbers in visible spots? How often has there been a state-civil society-business world partnership for displaying these numbers in different localities, approach roads, hospitals, malls or markets? These questions often draw blank answers and are the reasons for helplines not being used by women of all socio-economic groups."
Shobha B. Sub Inspector, Shivaji Nagar Police station who has been in service for seven years asserted that all helpline numbers for women are working. "We have 112 to help women and also Vanitha SahayaVaani, an NGO for suffering women that has been the forebearer in providing aid to women in times of distress." Namma 112 emergency helpline number is a toll-free number launched by Bengaluru city police to ensure the safety of women, senior citizens, and children.
Vanitha SahayaVaani is a social services organisation in Bengaluru that gets 30-35 calls every day regarding family disputes. It has its own helpline number i.e 22943225 which is not operational 24*7 and functions from 11:00-5:00 during the day and is non-active on Sundays. Saraswati, senior counsellor at the centre said "We are one of the very few helpline numbers that respond immediately. We provide telephonic counselling initially and later we ask them to come to meet us. Domestic violence, marital and sexual harassment, mental harassment, mental torture, physical harassment is the kind of cases we deal with. We are busy throughout the day." She added that extramarital affairs have surged drastically in recent years. This NGO has registered 5,353 casesin the last three years, out of which 42 percent were of domestic violence.
Prof. Indira concluded, "To create an effective helpline system micro studies of localities in towns and cities, and villages must first be conducted by involving students, youth groups, voluntary groups, panchayats or urban institutions of local governance, to assess the awareness and usage levels and patterns vis-a-vis helplines and based on the data, information sharing must be done at different places, both through the social media and in designated public spaces, workplaces and educational institutions so that more women, girl children and families get access to information about the programme."