Delivery workers at Dunzo are back to work despite protesting the change in work timings and payment structure.
Two weeks after protesting Dunzo's new policy, the company's delivery partners have returned to work.
Delivery partners at Dunzo's Frazer Town office went on a strike, protesting against the company's new delivery policy that meant fixed shifts and a new payment scheme. "Till now we are Dunzos' partners. But if we accept this scheme, we will be treated like slaves," said a delivery partner.
"Nothing came out of these protests," said a delivery partner, who did not wish to be named. "The company told us that we are under no compulsion to work," he said. Due to this, many have returned to work as they have no other option. Some have shifted to other locations or have switched to a different company.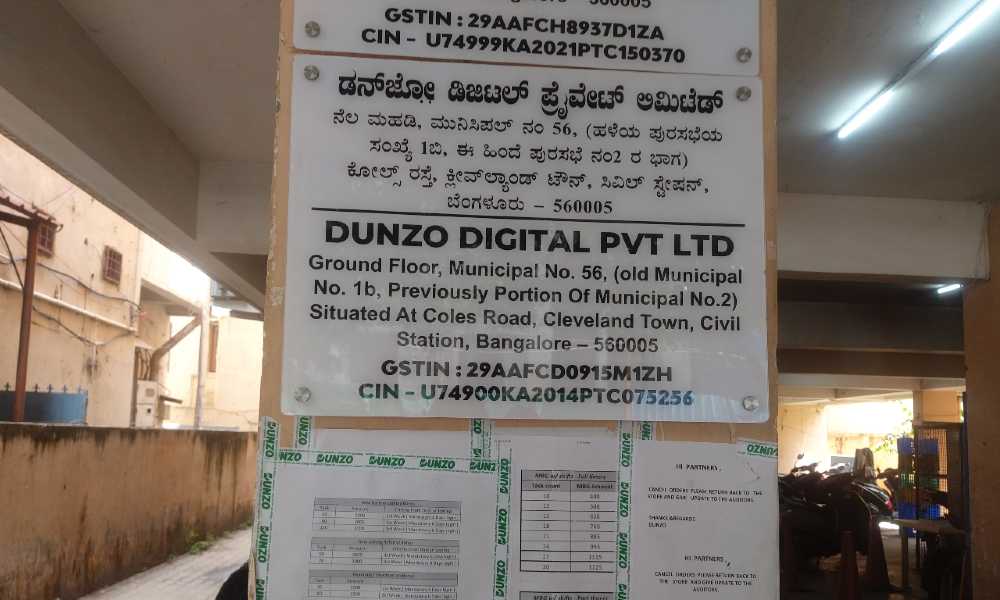 The main reason for the protests was the change in work hours. The main tenet of Dunzo work culture is "Be your own boss". But the new shift system puts an end to it. "Earlier, if I got a call from my wife, parents or if an emergency situation arose, I could log off. But now If I log out, I won't get my payout," said Rahil, a delivery partner.
Under the new policy, Dunzo announced that it will start grouping orders, have stipulated working hours and a fixed payout scheme for them. They need to complete 31 orders in ten hours and will get Rs. 1225 as remuneration per day. The delivery partners said that it is not possible to complete 31 tasks in the given time frame.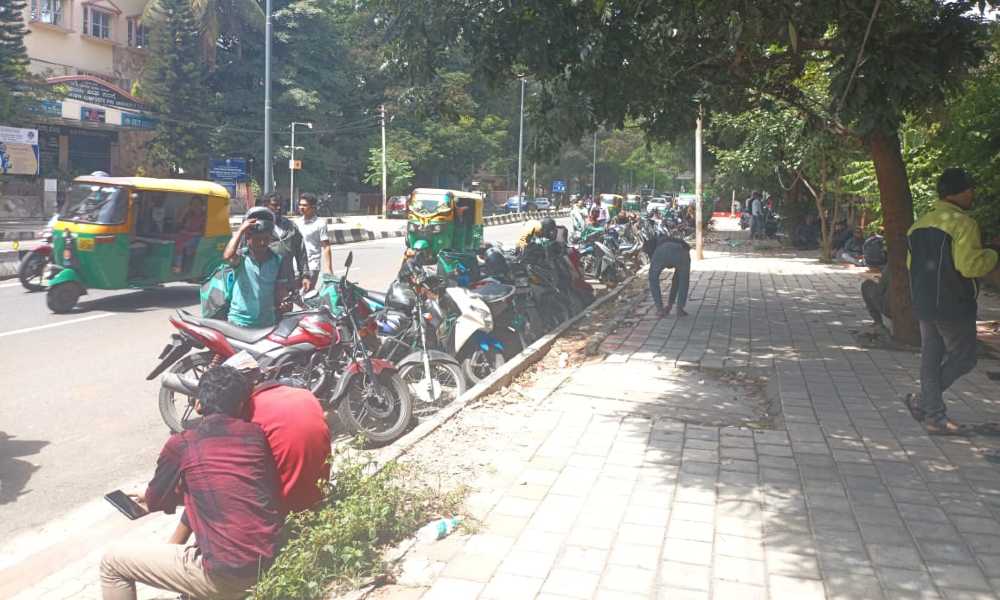 Now, the shift in-charge of the Frazer Town branch, Wasim, assigns each person their shift hours and number of tasks for the day. "We used to earn Rs. 10,000 per week back then, but now we earn only Rs. 8500 because they are giving us only 25 orders," the delivery partner added. But the company now pays for petrol, previously they had to pay for it from their own pocket.
Wasim said, "The company implemented the new policy only after careful consideration. We have looked at six months' data and seen how many orders we got per hour and how many delivery partners we needed,". The shift in-charge is a new job role that has come up after the new policy's implementation.
Dunzo is also prioritizing longer delivery time, according to Economic Times. Mahesh Raghunandam, a resident of CV Raman Nagar, uses Dunzo Daily about once or twice a day. He said, "I am in no hurry to get my supplies. It just helps with convenience."
Hitesh D Potdar, researcher, Labour Inc, said, "The problems faced by gig workers are threefold. First is from the platform side, where the worker is not in a stakeholder position, hampering their bargaining power, giving the company a free hand to come up with whatever policy they want. Second is on the macro level, where the platforms do not cap the intake of people, making them compete amongst themselves. Third is their household conditions, as they work in urban areas, it becomes difficult for them to sustain themselves." He said that the problems of gig workers cannot not be solved by the government regulating this sector, but by providing adequate welfare schemes.
The delivery partners said that the shift system is in place, but the batching of orders is yet to begin.