Apart from workers, manufacturers, too are moving on to other industries due to the ban on single-use plastic (SUP).
Manufacturers and recyclers in the Karnataka plastic industry are moving to other industries or making changes in their production process to earn their livelihood. The ban on single use plastic (SUP) that came into effect on July 1, 2022 in the country has forced this change.
"Paying rent is hard," said Pramod Yadav, manager of Radhe Krishna Plastic. After being in this industry for 15 years, he finds that the plastic industry is finally moving towards its end. Pramod finds it difficult to take on the responsibility of his wife, three children, a brother and two other laborers who are living with him. "I have not paid the first installment of the school fees," added Pramod.
Workers in the plastic industry say that getting loans is difficult. "The moment we mention that our business has to do with plastic, the banks hesitate to give us loans due to how plastic is seen by everyone," explained Vijaya Kumar V, president of Karnataka State Polymers Association (KSPA), an organization with more than 500 active members from the polymer industry. KSPA has changed its name from plastic to polymers due to the negativity attached to the word 'plastic'.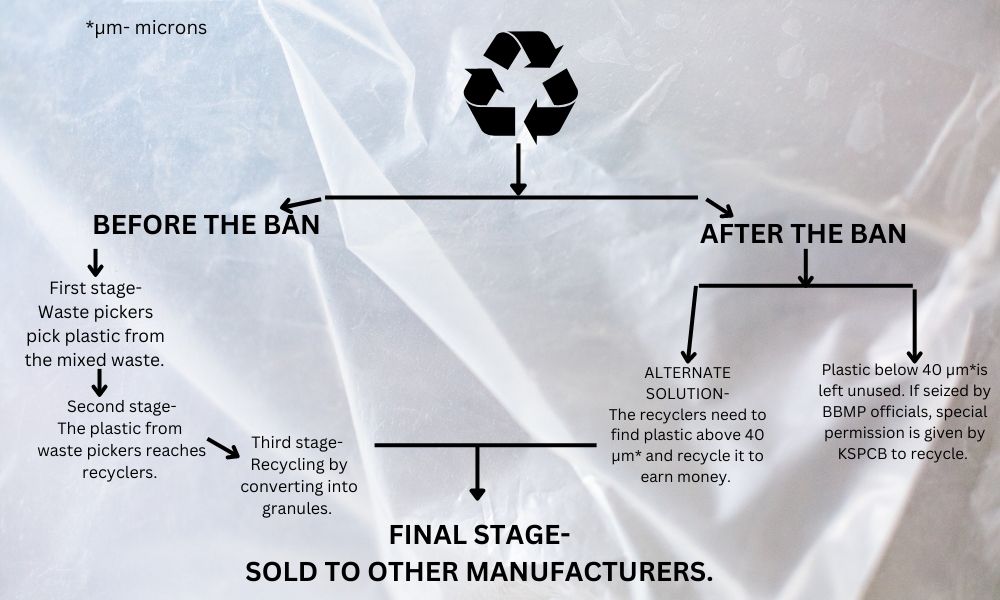 Machinery has also been a cause of worry, he said, as these machines are expensive and modifying them leads to additional charges. "Making modifications in the machinery is expensive. It costs around Rs. 8 to 10 lakhs and even then, the quality of the plastic which is produced is compromised," commented Vijaya Kumar V.
"The alternate solution to plastic is expensive as the raw materials needs to be imported from other countries," explains Vijaya Kumar V. There is need for Central Institute of Petrochemicals Engineering and Technology (CIPET) certification which requires Rs. 4, 00,000 and takes 180 days to be approved.
"There is need for adjustments in the industry. To save the environment, the ban despite hurting the workers has to be followed," said Shivakumar A., Assistant Director of Ministry of Micro, Small and Medium Enterprises (MSME) Development Institute. He said that there are no specific policies and schemes by the government that are aimed towards the workers in the plastic industry. However, policies such as Credit Guarantee Fund Trust for Micro and Small Enterprises (CGTMSE) and Prime Ministers Employment Generation Programme (PMEGP) are available. Vijaya Kumar said that getting help under CGTMSE and PMEGP for plastic workers is hard because of the negativity attached to plastic.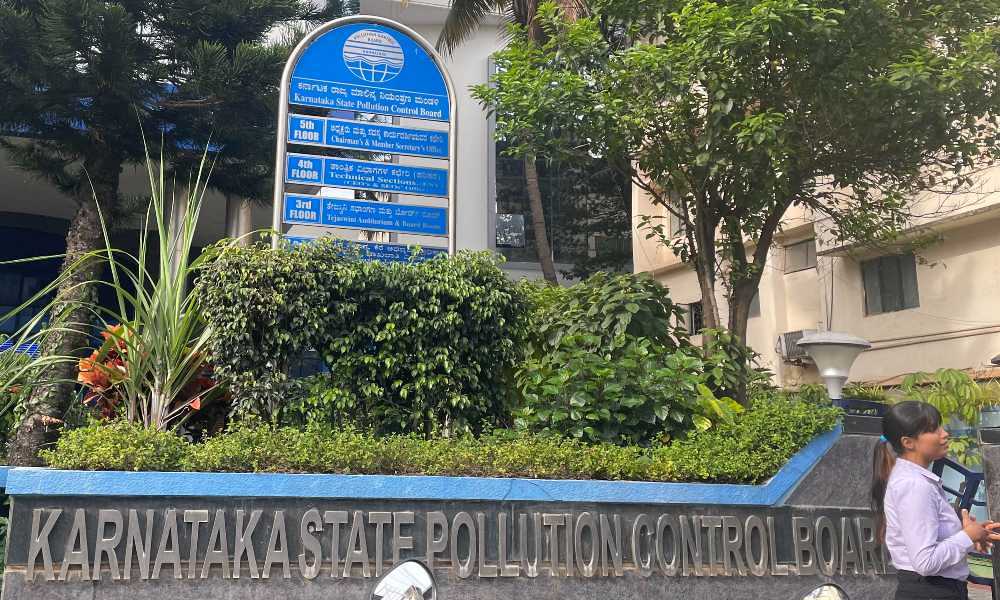 Rudresh Murthy, Environment Officer at Karnataka State Pollution Control Board (KSPCB) said, "We have been suggesting the workers to move from SUP sector to non-SUP sector." United Nations Environment Programme (UNEP) data shows that India is responsible for 1.88 percent of plastic waste globally. Due to the non-degrading nature of plastic, the move by the government to ban plastic is needed, said Rudresh Murthy.
"The idea to ban plastic is not recent. It is from Municipal Solid Wastes (Management & Handling) Rules, 2000," explained Dr Shwetmala Kashyap, Senior Researcher at Ramaiah Public Policy Center. Single-use plastic has low utility rate but a high littering rate. Every part of Waste Management Policy is based on reduce, reuse and then comes recycling. She said that the policy banning plastic is not for workers or for their welfare, "This Plastic Waste Management policy is made for systematic management of plastic waste generated from different sources."
Vijaya Kumar concluded that the ban has resulted in a lack of workers due to the loss in income.