India witnessed a 46 percent increase in freelancers with the rise of start-ups in the country.
Corporate jobs do not follow the usual nine to five timings anymore. Sheetal has to work more than 10 hours a day to meet the company's deadlines.
"After work from home started, the work pressure has been so much that I literally do not get much time to do anything else. In fact, there have been some days when I had to work on weekends for nine hours, " said Sheetal, a former employee of a software organization in Bangalore. So, she quit and took to freelancing.
She added, "It was a risk at first to quit my job and start freelancing. But the amount of flexibility and satisfaction I have received in these past four months is wonderful."
According to a report, India has the world's second-fastest-growing freelance sector, with a huge increase in the number of freelancers in 2020–21. There are currently 15 million freelancers in India, with a 46 percent increase in freelancers from Quarter 1 (Q1) to Q2 in 2020.
Sagari Das, a freelance video editor said, "It does not only give you freedom of work but also makes you feel satisfied. You are your own boss."
The report published in Q1 and Q2 said that the freelance market in India will grow to a whopping $20–30 billion by 2025.
One of the reasons for the growing freelance community in India is the rise of start-ups in the country. India ranks third for the highest number of startups in the world. Government data states that there are 65,861 start-ups.
During the lockdown, many lost their jobs and many turned to freelance. Due to freelancing, the women's workforce has increased. A report says that one out of every five Indian freelancers is a woman.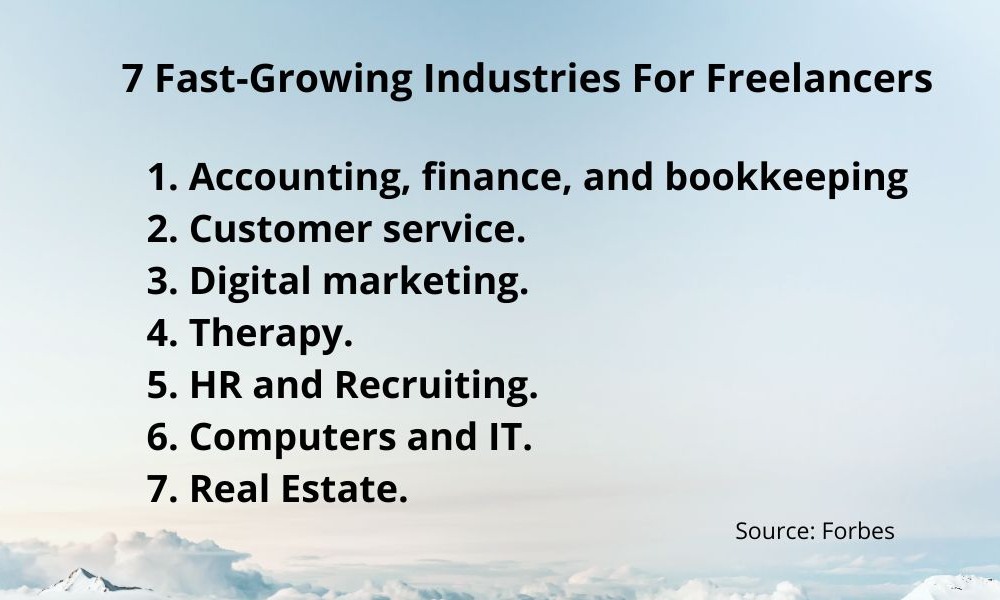 The PR Man is a startup in advertising and public relations in India. They work with freelance video editors, copy editors, and content writers.
Rahul Bose, spokesperson of The PR Man said, "It's easier and more convenient to work with freelancers. One of the advantages of working with them is that since these freelancers have worked on many projects, they always come up with better ideas and more creativity."
Sanchari, a freelance content writer said, "Yes, it's true, our salaries are not fixed, but once you gain some experience, it will not only help you to earn extra money, but at the same time it will help you to be an expert in your field."
She added, "You can work at your own pace. Moreover, you can explore and learn at the same time."
But the freelancers in India are paid less compared to other countries. Freelancer Income Report 2020 states that a freelancer in India earns $15–$18 on an average per hour, whereas, in other countries, the pay is $21 per hour. Freelancers are in huge demand not only for start-ups but even for established companies. In the United States, almost 66 percent of established organizations deal with freelancing.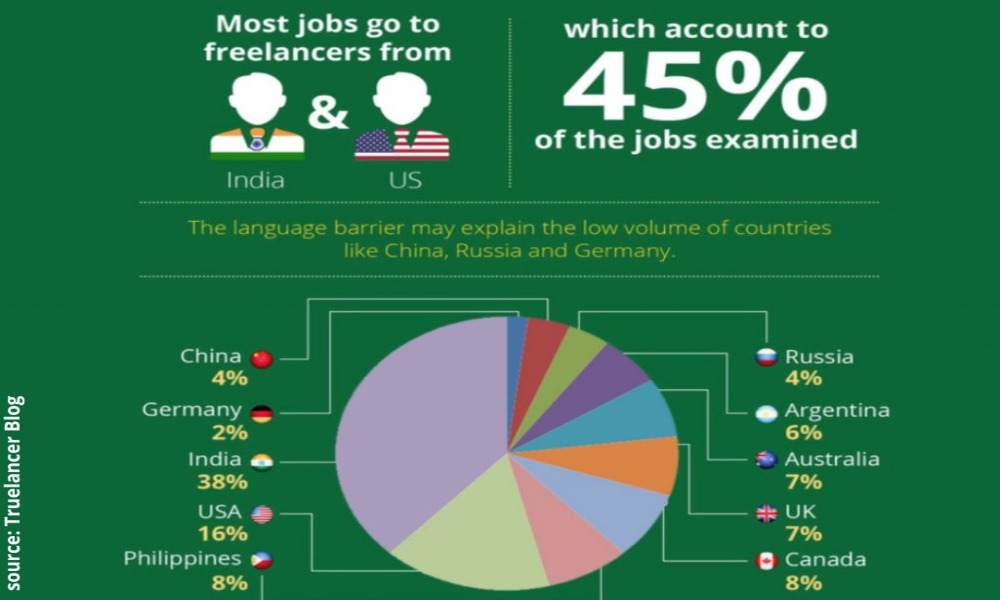 Sekhar, an economics professor, at the University of Calcutta, said, "Freelancing will boost the gig economy, and along with that, it will create more jobs. It will not only create full-time opportunities but will also bring in new start-ups that might also solve the unemployment problem in the country."
During the pandemic, many Indians lost their jobs. Due to this, many switched to freelancing to meet their daily needs. According to the report, due to the predicted surge of gig workers migrating from full-time employment, the gig economy has been increasing and is expected to outperform pre-pandemic forecasts. The total global market for the freelance economy is $1.5 trillion.