Reports suggest that the demand for vegan and organic beauty- products is growing in the market due to a rising trend in ethical consumerism.
Hiya , a young professional, walked into the store, headed towards the aisle that had her usual moisturiser on display. When she picked it up from the shelf, she stopped, and glanced at the ingredient list. She left her moisturiser there and went towards the aisle that said 'vegan'.
Vegan and organic products in the Indian beauty and skincare market is seeing a growth as consumers are shifting to healthy and ethical options.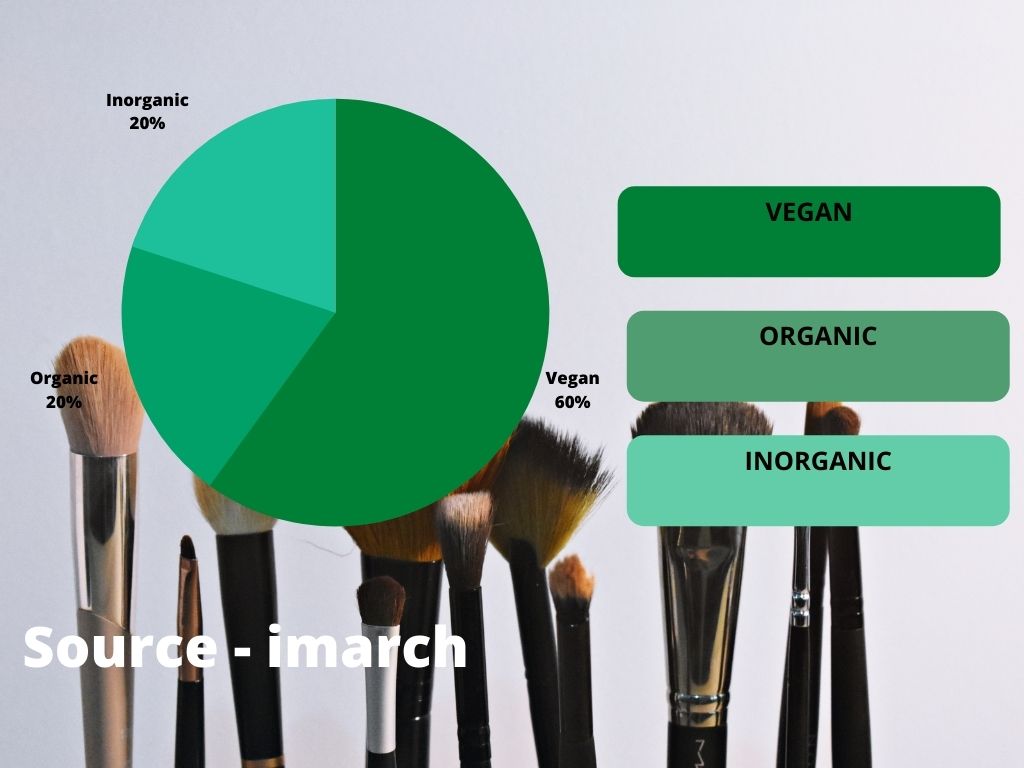 Hiya Mukherjee has become conscious about the product she uses for her skin. She has started to look at the ingredients to understand safe and healthy options for her skin.
Mukherjee said, "I have always loved skin care and hair care items. I kept trying new and various products. After I got a smart phone, I had the privilege to read honest reviews, recommendations. So, I started knowing about products. That's how I got to know about importance of choosing the right products for me." She added that vegan and natural products are better in terms of quality, and they give long term results without harming the skins with carcinogenic ingredients. The products also do less harm to the environment as well as to the skin.
Vivisha Shah from Rejuśure, a vegan and cruelty-free skincare brand stated, "We noticed growth in sale in recent years. People come to Rejuśure for effective vegan and cruelty-free products." Rejuśure started in 2019 to serve people who make conscious choices. Further, Shah said that the vegan market growth is increasing day by day due to customers' awareness about the benefits of vegan products.
Temsome, another beauty adviser from Estée Lauder explained that vegan products help people with good skin maintain it for longer.. On the other hand, people with skin problems look for products with advance chemical composition to nip the problems at the bud.
A market research group, Imarc's report on India's beauty and personal care industry revealed that vegan products have the largest market share followed by organic products.
The report further stated that digital media is influencing beauty and personal care ' choices.
Snigdha Nagasamudram, general manager, Verace Market Research, said "The trend is not just specific to vegan beauty care products, it's also specific to other things we consume daily—starting with the usage of PETE (Polyethylene terephthalate) bottles, organic food, the places we stay in — all have become more sort of sustainable, and oriented towards taking care of nature and climate."
She said that even in other aspects of our life the idea of sustainability and nature-friendliness has grown. People are conscious to know where their food is coming from and what kind of pesticides and fertilizers have been used. They are shifting to organic bags rather than plastic bags. All of these have contributed to the growth of the vegan market, she added.
Another report by John Koping University Sweden states that environmental knowledge and shift in attitude are the main reasons behind the purchase of cruelty-free products. Consumers want to make sure the product they are buying is not being made from unethical means, and they are eager to know about the production process.
Nagasamudram said that the other factor is trend. People always get influenced by trends, and in this case, it's also doing well for them, so they are eager to try these new products. In terms of market growth, she said, "Everybody is catching on with the trend, especially small businesses due the rise of social media marketing. It's (vegan and cruelty-free beauty market) growing. And it'll grow because this market has a lot of traction in India and across the globe, so we see the boom in this market."