Workers claim that more than 1,30,000 state transport workers will be benefited if the government revises their wages.
Workers of Karnataka state transport corporations have pledged to continue their agitation against the state government if their demands are not met.
On Tuesday, Akhila Karnataka Rajya Raste Sarige Nowkara Mahamandali (AKRRSNM) workers met at Freedom Park urging the state to implement their demands.
Unrevised wages
One of the drivers at the protest mentioned that for the last two years, their wages have not been revised. "We don't have any holidays or incentives," he said. "We have called our union leaders to fight for the cause," he added.
The workers in the protest claim their wages have not been revised since January 1, 2020.
"We have been demanding 30 percent hike in our fees, as our salaries are 30 percent less in comparison to those of the government employees," Jayadevaraju, Secretary General, AKRRSNM said.
Revision of employees' wages should happen once every four years. Post-covid, and amid the hike in fuel prices, the drivers are reeling under economic crisis, he added.
Jayadevaraju also said that the conductors' salaries are not at par with the state government employees. The last revision was made in 2017, he added.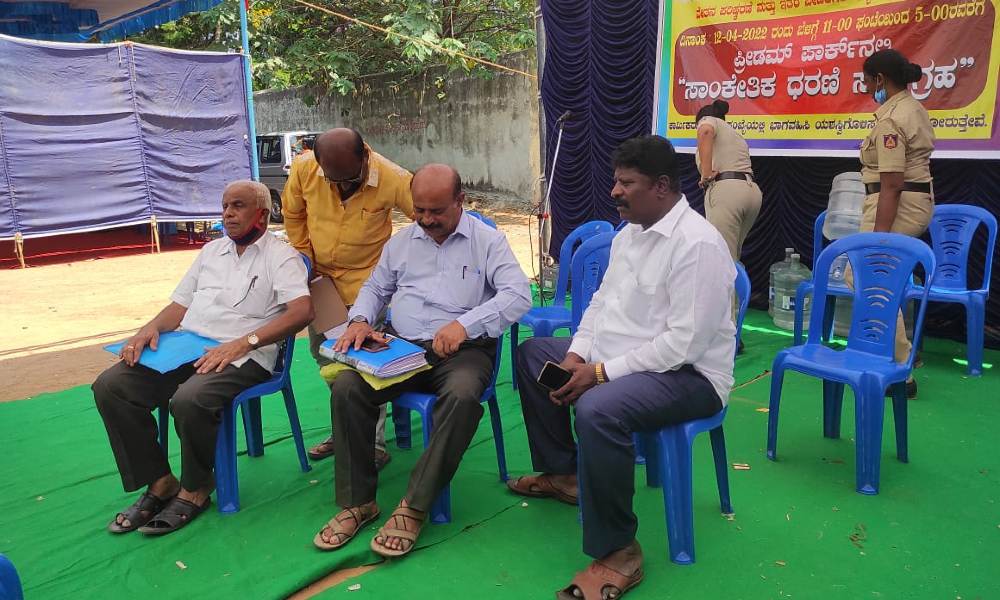 No additional benefits
The workers claim several social allowances like fares for student and senior passes, and medical reimbursements have been denied to the transport employees. "We demand all allowances of all transport officials should be tripled," he said. The rates set during 2008 are still being continued after 14 years, he added.
The workers in the protest said they are not provided with reimbursements at private medical hospitals. Also, the overtime allowances are sporadic, they added.
State transport workers hassled and detained
Jayadevaraju said thousands of workers have been suspended or detained for taking part in transport strikes since April 2021.
"In Karnataka State Road Transport Corporation (KSRTC), only 280 have been reinstated. For Bangalore Metro Transport Corporation (BMTC), more than 600 members' enquiry is still pending," he added.
However, they will not be able to appeal for promotion till retirement.
More than 1,30,000 employees will be benefited if the state government accepts their demand, the workers claim.
No response from government bodies
Jayadevaraju said the government officials have blamed the pandemic for not being able to release the revenue for the wages and other benefits.
Venkatesh, Vice Chairman, BMTC said, "The revised wages are finalized by the respective Managing Directors of BMTC and KSRTC." The state transport commission has no role in the issue, he added.
The officials at BMTC and KSRTC, however, remain confused in claiming responsibility for the problems.
A lack of clarity between the government bodies has made it for difficult for the transport officials to negotiate their demands.