Immediately after the lockdown, in the week of April 25, 2020, Indians spent 15 percent of their total smartphone time on mobile gaming.
Bengaluru: A dark gaming console room. Fluorescent green lights were shining throughout the gaming consoles. The walls were covered with stickers of gaming graphics and technical information about accessories. The players were concentrating on their computer screens. Silence seemed to consume the whole gaming arena. But, the online gaming market is noisy.
KPMG's Beyond the Tipping Point report states that the Indian online gaming market has seen tremendous growth in the pandemic years, with an increase in gamers and user engagement levels, but the industry lacks appropriate government regulations.
In December 2020, the NITI Aayog issued draft guidelines to establish a self-regulatory body for Online Fantasy Sports Platforms. But even after a year, there has been no implementation. In February, the Karnataka High Court lifted the online gaming ban that was imposed by the state government.
"There is a lot of regulatory stuff that the government should do. It's a completely grey area," said Sameer* co-founder of a major real-money gaming platform.
He highlighted GST-related matters, differentiating game of skill v game of chance, Know Your Customer (KYC) norms for users, tax deduction at source (TDS) as the areas which require regulations.
"Just as bank audits are regulated by the Reserve Bank of India, there is no such regulator for real money gaming. There is no check on balance in a player's account. There are no guidelines if there should be a fair play limit. For instance, if a player loses Rs. 10,000 in a day, should his account be blocked? The government needs to look at such matters," Sameer said.
Nitin, a lawyer well-versed with the gaming industry had similar views. "eSports has made it to the Asian Games now. So it should be looked at on a different pedestal at a central level. But there is confusion whether it should be considered in the gaming industry or the sports industry," he said.
"Karnataka is a premier state for the gaming industry. Whenever such a ban is enforced, it adversely impacts the business as well as the modern approach that we want to adopt," Nitin said.
Many realised the need for specific regulations for the fast-growing industry, which currently acts on its own.
"There should be proper regulations and a licensing system around the industry and not ban it out [completely]. I am impressed by the Meghalaya government. They have defined the game of chance and game of skills and they have made licensing mandatory for all those games," Nitin said.
Such regulations create revenue opportunities for the government as well as for the companies.
"The ban had a significant impact on our industry. Karnataka is the fourth or fifth largest revenue source for us. So for a few months, we lost that revenue," Sameer said.
He added that the Karnataka Government did not like games such as Poker and Rummy. "They did not have a problem with games like Ludo. But they put a blanket ban on all fantasy games," he said.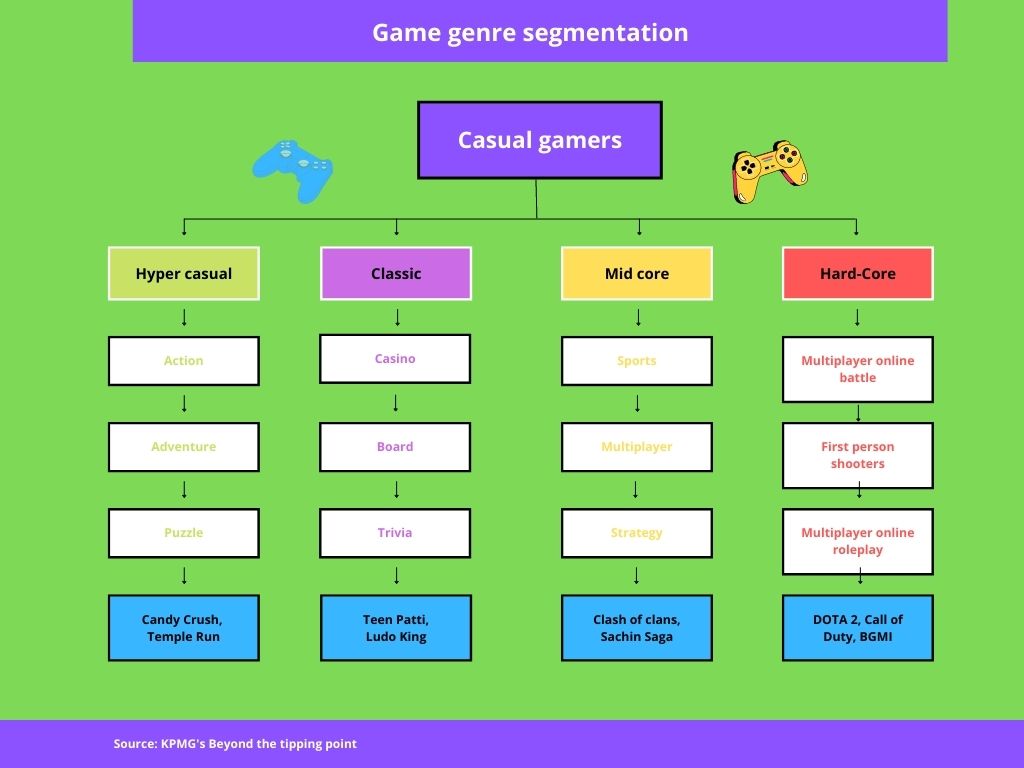 Online players also say there should be regulations.
"I think the government has started recognizing the industry, but it needs regulations. It can reduce smurfing like issues and tournaments can be organized more professionally," said Saahil Corrimbhoy, a former professional eSports player. Smurfing is a term used when highly a efficient player creates a new account to play against lower-ranked players.
An Economic Times report stated that the Karnataka State Home Minister mentioned plans to draft a new law for online betting and gambling after the High Court judgment.
The government officials who head the legal cell of the Home Ministry and the Information and Public Relations Ministry declined to comment on the current status.
The number of game downloads in India increased from 1.8 billion in the first quarter of 2020 to 2.9 billion in the third quarter. Towards the end of Financial Year 2021, India saw 433 million unique gamers.
"People who like a particular game, will stick to that platform and spend more and more time. Since real money is involved, it makes it more engaging," Sameer said.
Before COVID-19, Karan Agarwal, 27, a mid-core gamer, used to play mobile games for 30 – 40 minutes a day on his phone or laptop. "I hardly got time to play due to long working hours," Agarwal said.
Agarwal said that the Covid-19 lockdown changed his gaming routine since worked from home.
"I started playing more after the lockdown. Once I changed my job in December, I got a lot more time and I started playing for two to three hours daily," Agarwal said.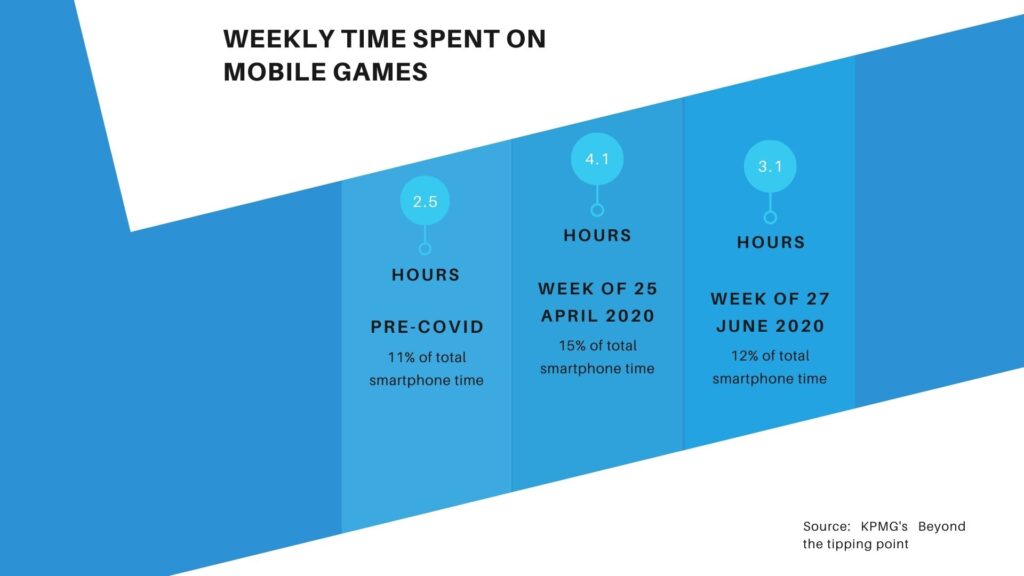 The revenues of the industry have also seen significant growth. The industry earned Rs. 136 billion during FY 2021. Casual gaming was the biggest contributor with Rs. 60.2 billion. It was followed by real-money gaming at Rs. 49.8 billion Finally, there was online fantasy sports at Rs. 24.3 billion and eSports – at Rs. 1.7 billion.
Chetan Satessa, operations and eSports executive at a major eSports organization explained why eSports had lower revenue than other fields. "The Covid-19 pandemic had a drastic impact on tournament organizers and eSports organizations for getting participation and permissions to host events, which affected revenue. Many people who were working from home/facing lockdown took part in casual gaming/real money gaming tournaments," he said.
The KPMG report highlights multiple reasons for the growth of the industry—technology infrastructure development due to the availability of high-speed internet, growth in online payments, increase in penetration of mobile devices and improvement in-game quality.
The report estimates a 100 percent revenue increase to Rs. 290 billion in 2025. t It adds that there will be an increase in gamers by 1.5 times from the current estimate of 657 million gamers.
"The industry will definitely grow. There will be a point of stagnancy, but it is very far as of now," Sameer said.
The International Institute of Sports Management's report states that many gaming industry stakeholders want regulations, like the All India Gaming Federation, and the Federation for Indian Fantasy Sports.
"The stakeholders weren't happy that only online fantasy sports were considered under the draft [NITI Aayog] guidelines. They did not consider poker, rummy, eSports or other casual games that have come up," Nitin said.
The silence in the arena was shattered. A player shouted, "Shoot, shoot, shoot! What the hell!" The gaming industry is waiting for the silence around regulations to end.