Educators say that an in-depth syllabus must be created to sensitize children about the LGBTQIA+ community.
On September 6, 2018, 13-year-old *Rashmi rejoiced as the Supreme Court declared that Section 377 of the Indian constitution (British-era law that prohibited gay sex) was decriminalized. Although she was bisexual, she was happy because of the progressive step. But when her classmates mocked her, she realized that the problem was bigger than just a law —generation after generation, schools did not teach children about LGBTQIA+, leading to a general non-acceptance of the community.
Rashmi, now 17, still keeps her sexual identity a secret from her classmates at school.
"I am afraid to tell people about my identity. It is almost like, for the sake of my safety, I do not have the privilege of being myself." She added that people her age are often rude and unaccepting towards her. "Someone once asked me, 'What's in your pants?' I mean, how does it matter to them—why should I have to explain my identity?" she said.
Although some children and teenagers who identify as straight do not accept their LGBTQIA+ peers, some have been educating themselves about it.
*Lisa, 17, has co-founded a platform on Instagram called 'lgbtqia_bengaluru'—the page acts as stage for people from the community to share their experiences as an LGBTQIA+ person.
"Many people do not understand what LGBTQIA+ is. They do not even know what each letter stands for—they just ignore it and make jokes," she said.
LGBTQIA+ is not a new term. In 1988, the term 'LGBT' found its place in the American Educational Research Association's paper called Research, Policy and Practice: Annual Meeting. In the years that followed, more awareness was created and more identity abbreviations were added, making the term 'LGBTQIA+'.
Lisa added that she had to educate herself first before she could start her initiative. "Teachers in schools shy away from it—when I wanted to create a community club in college, they used Covid-19 as an excuse and never got back to me," she added.
Rashmi added that most people do not take the time to understand gender pronouns. Gender pronouns are used by people as a gender identifier. For instance, a gender -fluid person is someone whose identity constantly changes from male to female, female to male, etc.—this person uses the pronouns 'they/them'. Another person may use the pronouns she/her to identify as a woman and so on.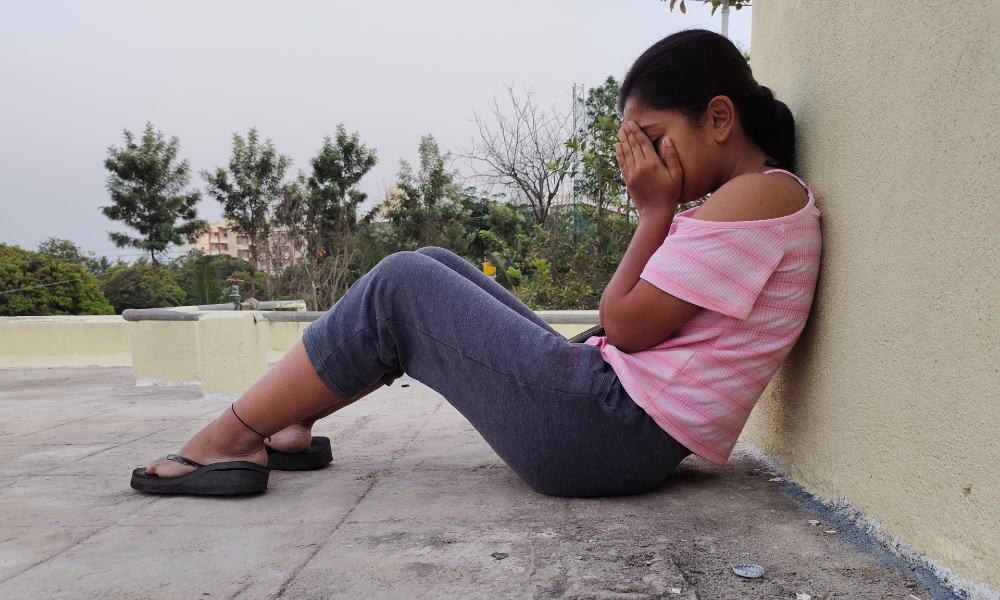 Although pronouns like these are scattered across social media, some teachers are not aware ,of the community and the pronouns that people use for their identities. "I always thought transgender was a 'hijra' (eunuch). I realized only now there is a huge difference. I mean, aren't they the same thing? That is what I always told my children when they were small," said Sumathi, a private school teacher.
Other teachers, who understand the community and are more aware, say that it is time to update the Indian syllabus.
Smitha, a teacher at a private school in Bengaluru, said, "If we look at the eighth standard syllabus, there is a chapter about reproduction. If they can teach children about the XY chromosomes that create a male child and the XX chromosomes that create a female child, why can't they teach them about LGBTQIA+ which is also natural?"
Sociologists agree that sensitization must take place at the school level.
Sociologist Dr. R Mir said that many countries have recognized the community but that India seems to lag behind. He said, "Legally speaking, the law may support the community. But sociologically speaking, there is society's regressive thinking—no one even understands what gender is. Why don't they sensitize children early on in schools?"
He added that norms have been imposed on schools. "These traditions are used as a form of control. Schools need to introduce liberal thinking. The more open India is to such changes, the more we will develop. That is the real definition of development," he said.
But people from the community still struggle with acceptance at home.
Hiten is a gender-fluid performance artist and design educator. His family has not been kind to him since he came out. "I graduated from NID (National Institute of Design), and I've worked with fashion designer Ritu Kumar. But to my family, my identity seems to thwart my achievements," he said.
But some parents are slowly educating themselves to understand their LGBTQIA+ children better. 'Sweekar: The Rainbow Parents' is an online platform created by parents with LGBTQIA+ children. Aruna Desai, the founding member, said, "My son came out as gay in 2007. I immediately supported him.I knew that acceptance starts from home."
She added that an intricate syllabus was required to foster LGBTQIA+ education. "When we talk about the concept of 'family' in schools, the illustrations show a mother and father with two children. This narrative should change—what about mother and mother or father and father?" she said.
Sources from the education boards refused to comment on the situation.
Rashmi said she hoped that LGBTQIA+ education would be included in school curriculums one day. "Having a curriculum and giving some importance to it may potentially help a queer kid understand their identity instead of going to the wrong sources and getting misinformation," she said.
*Ritwik identifies as gay. In this audio, he shares his experiences in society and perspectives on LGBTQIA+ education.