Engagement of urban women has seen a rise but has declined in low-skilled and industrial sectors.
India moves forward in celebrating women entrepreneurs and in the working sector however, the society still remains far from being unbiased on gender basis especially. We continue to have the lowest-female participation rate in the workforce.
Deepti Sudhindra, owner of the Jewelry Project said, "Women from b-towns have surely been the changing factor and they have made it independently, however, a huge majority continues to not fall in this category." She added that "Our society is still extremely rule-bound and we are still fighting for equality."
A research study states, only 3.7 percent of Chief Executive Officer (CEO)s and managing directors of National Stock Exchange (NSE)-listed companies were women in 2019. Despite India's economy growing and a working-age population expected to climb to over 800 million by 2050, women account for only 20 percent of the total labor force in India.
"If we calculate the number of women in companies at top-level the number is not a lot, a lot of them still continue to work at the base-level," Sudhimra said. She explained that most women, especially 25 years ago would not prefer to work. That has changed in all these years; they wish to be independent.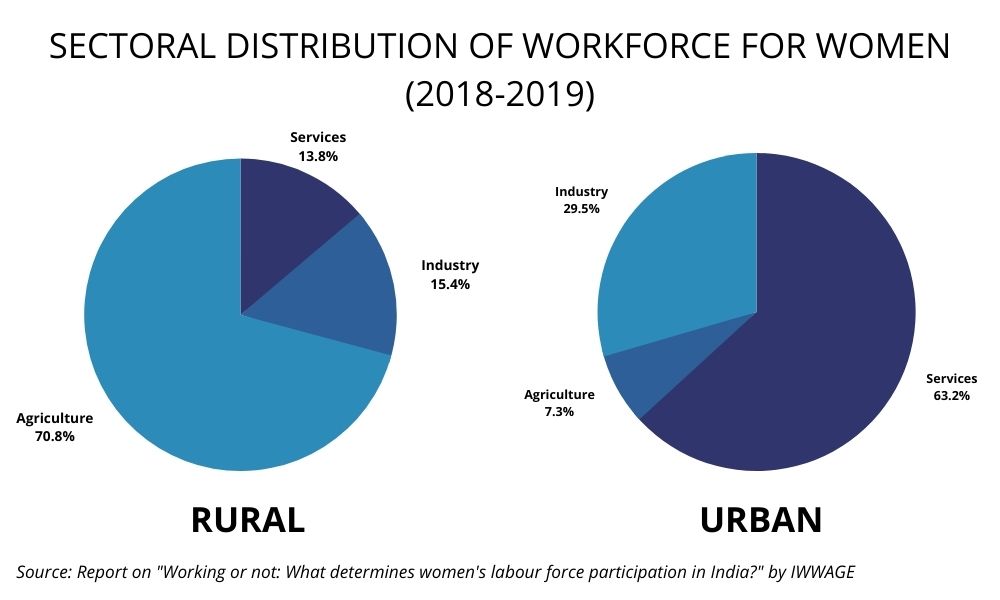 She also added that society is still very rigid and women have struggled a lot through the years to reach where they are now, the gen-z and millennials seem to be reaping the benefits of that today which is a good thing.
Millie Mitra, from Artisan Veg Cheese said, she wasn't much aware of the rural sector but urban women are surely moving forward. However, she added it is better than before but is not enough, "we have a long way to be called neutral or totally unbiased."
A study focussing on gender bias in the engineering workplace in India shows that despite the increase witnessed in the past few years, women still account for only 13 percent of employed engineers.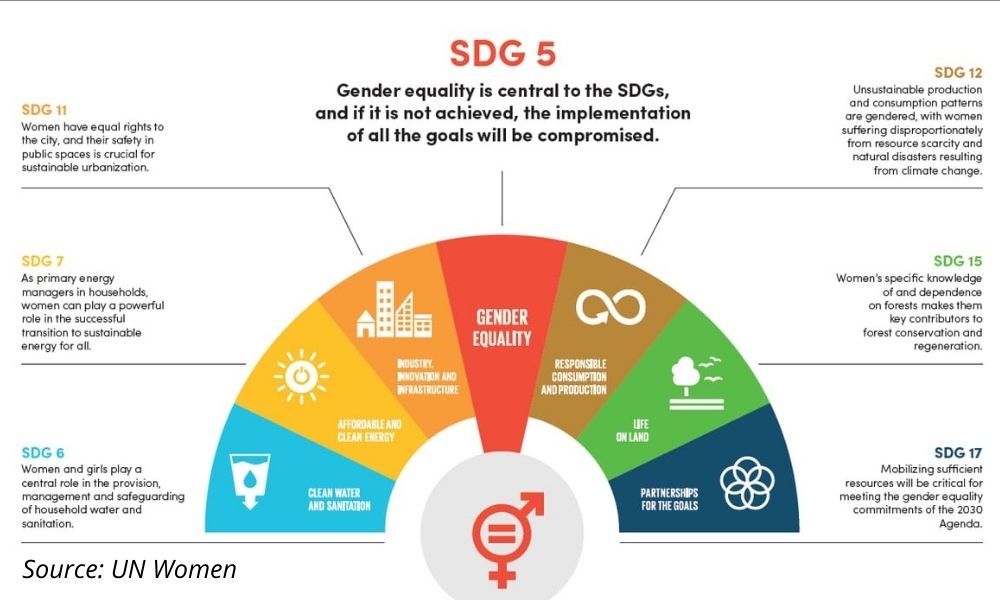 Rashmi Sarita, executive director, Federation of Indian Chambers of Commerce and Industry (FICCI) Flo, said, the society and socio-economic setup is such that the progress of women has been relatively slow. She added that they are moving forward from providing basic, education, health, hygiene to help them become entrepreneurs (self-sufficient).
FICCI Flo has adopted 43 villages in India and is constantly creating various awareness programs to help empower women, she further said.